2017 Gateless Teacher Training
Awards and Fellowships
---
The following fellowships are available for summer 2017 Gateless Teacher Training.

Awards are based on previous experience, desire to serve and ability to share talent and skill. 
To apply please send a paragraph of intent of 250-500 words in a word document addressed to the Gateless Fellowship Committee at gatelesswriting@gmail.com, explaining what you most want out of the training, where you are now and where you have been that has led you to Gateless.  
Please include your financial situation (tax returns are helpful) and why the assistance is most needed at this time.  While we do not need to know the whole of your financial history, outlining why the award will help you furthers our ability to assist you. If you have a special gift you would like to share, please feel free to let us know, and we can try to incorporate it into a scholarship opportunity.

The price of the training without an award is $5500, and each individual award can range from $750-$1500 depending on the time served during the training (the bodywork fellowship and the chef fellowship offer deeper fellowship opportunities in terms of price).  Prices can sometimes be lowered if participants are interested in sharing a room.

Please be aware that receiving an award in no way limits what you might do post-training.  People's lives can shift dramatically as a result of Gateless, and what you anticipate may change as you move through the training and learn about the array of possibilities open to you. 
The deadline for your 250-500 word letter of intent is May 31st, 2017 but are accepted on a rolling admissions basis, so please apply as soon as you possible.  If you receive a fellowship, you will know by June 4th.  Fellowship recipients are also eligible for a payment plan.  Please direct any questions to: gatelesswriting@gmail.com.  Thank you!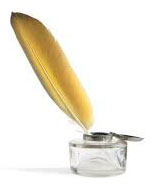 The Gateless Golden Scribe Award: For a scholar who has shown commitment and a love for writing and understands the deep transcendence that can happen through the power of the written word.  It is not necessary for the writer to have published widely. Please describe in the letter of intent when you discovered writing and why you would like to share it with the world. The Gateless Scribe will be writing up our notes during the training, keeping track of the prompts and golden nuggets from the day, including the daily "shot of spirit" on the board. Previous scribe: Jan Taylor, TN.
This award has been filled for 2017.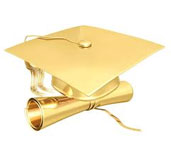 The Gateless Teaching Award: For a scholar who has served through teaching. Part of the mission of the training is to educate educators about a new way of teaching, both in and out of the classroom. The teaching award asks that the participant to volunteer to offer three Gateless workshops in their local school system or another local organization when they return. These can be paid or they can be volunteer.  In the statement of intent please outline the teaching experience you have had, why you feel drawn to Gateless now. Previous Teaching Fellow: Annalisa Parent.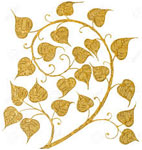 The Gateless Community Leadership Award:  This award is for the scholar who would like to extend his or her work into a community that does not always receive assistance and attention including prisons, youth centers, homeless or runaway shelters etc… In your letter of intent, please describe the work you see yourself doing, and whether you have engaged in this work previously. Post-award commitments include providing three Gateless offerings to the community. The training will help you set this up.  Previous Community Leader: Kate Gray, OR.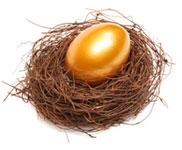 Gateless Growth Award:  This award is for any Scholar who wishes to use Gateless Writing to grow his or her business to an outstanding level, including creating a larger and more committed client base, effectively handling workload and productivity, and generating sustainable and fantastic financial resources.  This scholar represents our own unlimited potential and nurturing ourselves in this sometimes fanatical world.  In the letter of intent please tell us about your business or industry and provide a website address. Previous Growth Scholar: Laura Rothschild, CA and Eaddy Sutton MA.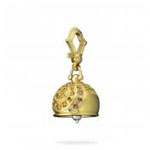 The Gateless Realignment Award: This scholar has exemplified achievement in the area of  movement. Massage therapists, yogis, quigong instructors, shiatsu therpists, dancers etc... are all welcome to apply. In your letter of intent please explain how movement has been instrumental in your life. This scribe offers nurturing movements throughout the week with an eye toward harmony in the body.  Previous Realigner: Jennifer Downs, MD.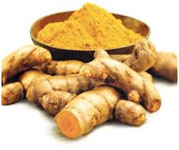 The Gateless Gourmet Award: This award is for a Gateless Scholar who would like to nurture the group through food.  While the training is a group experience, and each trainee will be assigned days in the kitchen, this scholar cooks our meals, makes sure we have snacks and sweets and generally loves up the group through their knowledge and skill in the area of cooking and providing. Gateless pays for the meals. This scribe receives $2500 off the price of the training (unless staying off-site and then $3000 off). The All-Around-Sweetheart (see below) will be on-hand to assist. Previous Gateless Gourmet: Renata Rokicki, CA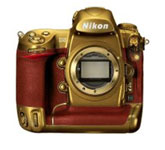 The Gateless Videographer/Photographer Award:  Having a skilled participant document the training is one of the best ways for us to bring the experience home and carry it with us.  Our group photographer or videographer takes photographs and/or video and by the end of the week has created a slideshow or short (under five minutes) video of our experience together.  Please send samples of previous work and let us know what equipment you currently hold. Previous Photographers: Jeff  Woodward, VT and Lizbeth Finn Arnold, NJ.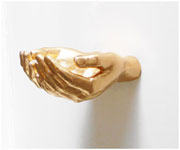 The Gateless Bodyworker Award: During the training, participants are offered bodywork with a seasoned bodyworker who is part of the program.  Because the training is a highly intensive and transcendent, blocks worked out on the page are often asking to be released in the body.  Please apply if you have at least five years experience as a bodyworker.  Thai massage bodyworkers, shiatsu and any other massage practitioners are welcome. Previous bodyworkers: Karen Kenney, NH, Lara Darrow, VT and Sarah Byrden, OR.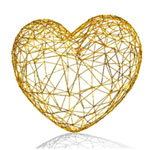 The Gateless All-Around Sweetheart Award:  This scholar helps with setting out and clearing meals and snacks, drops people at town, works at keeping the group on time, runs to the grocery store for last-minute items, chats with caterers and/or restaurant owners and is the container for the group. Previous Sweethearts: Kate Baldwin, MA; Kellie Finn, MA.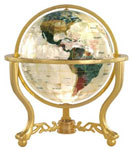 The Gateless Travel Award:  For a scholar who is traveling from a distance of more than 500 miles to reach the training.