The Gateless Teacher Training Program
The Alumni Dream Team
---
Eight beautiful trainees went through the first Gateless Teacher Training Program in July 2014.  And eight more joined us in July of 2015. In August, 2016, fifteen talented trainees were certified in Madison (they are being interviewed now about how the training changed their lives, and their testimonials will be up soon). 
Holed up in a beautiful beach house on the Connecticut sound, we discover the force and power that is within us to create domain-changing lives for our students, our clients and ourselves. Using brain science, non-dual thought, deep inquiry and the incredible methodology of Gateless Writing, we move through an intense distillation process and discover the shining jewel that is our true purpose.
We chart career steps, walk the path to true wealth, uncover what it means to "brand", and develop, hone websites and launch the vision of what we want to do to be domain-changers in this lifetime. When we leave, we are clear about the indelible imprint we were called to make on this world.

Certified Gateless Teachers continue to be a solid dream team of accountability, tenderness and support for one another.  Our lives have become powerful vehicles with which to move crowds and shift others in miraculous ways. Many have also  fallen in love again with spouses, new lovers and with where we've been and all that is waiting for us. The training has shifted us emotionally and spiritually, jettisoning long-held limiting beliefs and breaking up creative jams, it has also completely galvanized our careers and given rise to a lightness of being.
The list below gives you an idea of the kind of writers, coaches, therapists, teachers, artists and community leaders who are drawn to the training, the alchemy they experienced there, and what their lives look like now.
Our Alumni Dream Team (2014-2015)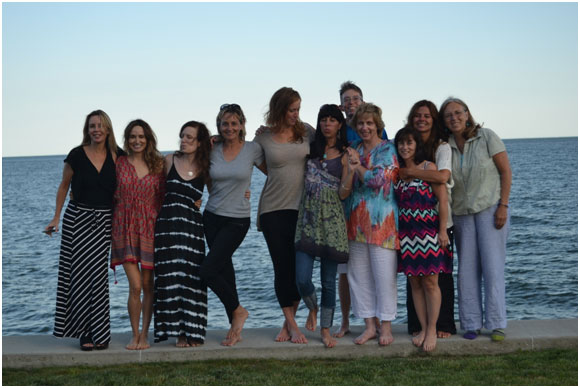 (last night of the Gateless Training, 2015)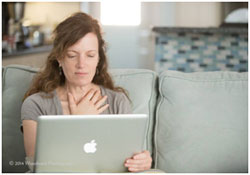 Kate Baldwin has an MFA in Writing from Vermont College of Fine Arts. Before discovering Gateless, she had been working as a marketing and communications writer in corporate businesses.  Her dream was to build a life around the fiery, juicy side of the written word.
At the training she uncovered a deep desire to teach writing to young talent, helping adolescent girls use poetry and story to hold on to and express their true selves while navigating the intense emotion and change of teenaged years.  She has cozied up with a dear friend and marketing whiz to teach Gateless writing salons to young talent on the coast of Massachusetts. Her partner will get the teens there, so she can show up and teach.  She's also started her own coaching business and has a new roster of writers.  My last email from her talked about an emerging poet she is helping to get to the point of publication and beyond. I am handling her with Gateless kid gloves and she is flourishing under the truthful language of what is right in her work.  She was nominated for a Pushcart, she's no slacker!  And, in one week she has referred me to two new clients.  In a group email the other day she asked us, Is it really this easy?  We all clamored to tell her that yes, it really is.
Kate is also working on a book of poetry, continues to raise her fantastic daughter, find homes for rescue dogs and is now the Senior Editor and Program Manager for Gateless, Inc! When I asked her if anything was hard about the training, Kate said, Nothing was hard.  There was nothing dreadful or oh ugh I've got to go do this now.  No—wait!  I know the hardest part and oh it gripped at my heart and still does as I write this—it was the leave-taking.  Bidding goodbye to the unique magic of our particular bodies and star stuff being all in the same house for those days; we'll never recreate it (but we will always carry it).  What surprised me was the simple brilliance of Gateless and how powerful and at ease I felt within its fold. I loved the women, the astonishing way we trusted one another in the name of writing. When I left Gateless I felt loved, like a late bloomer, but oh-so-ready to bloom.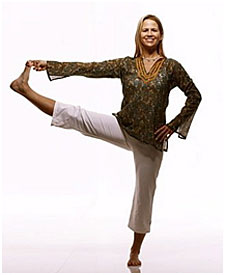 Karen Kenney went through the 2104 Gateless Training as our resident massage guru,  yoga teacher and spiritual adviser.  A game changer in her field, Karen has worked for and with Marianne Williamson, is the founder of Fearless Flow Yoga, and creator of The Yoga Show with Karen.  She has taught all over the world, including rolling her yoga mat out right across from the great pyramids of Giza.  After completing the training, Karen has been asked to be a repeat guest, teaching a week-long yoga and writing class at the eminent Omega Institute in New York. She also teaches weekly writing salons in her home, filled up her yoga-and-writing day-long intensive and is in the midst of creating an online course and launching an annual fundraising event to benefit women who have experienced violence.  She continues to work on her incredible memoir, which blew the roof off the house at the training and subsequent retreats.
About her experience at the training Karen writes, The Gateless Training was life changing and revolutionary.  You show up at Gateless with all these hopes and a satchel full of fears and Suzanne gently sits you down and says – 'Tell me who you really are/ Tell me what you want to do/ Tell me what you want to create in this big, beautiful world?' And before you know it, all the different parts of you start to speak and share their dreams.  And one by one - as your list of all that you are dying to create comes spilling out - Suzanne says YES! And finds a way to make it happen.

And you feel so incredibly happy because somebody who gets you, and who has gone before you, and who is packed full of a shitload of experience is genuinely and generously showing you the way.

Yes, YOU still have to sit down and do the hard work, but you realize that along the way you can have a total blast, make like-minded friends and laugh your ass off.  You get to pick back up the parts of yourself that you long ago abandoned and you welcome them all home and then you take these tools and get down to business.  And the load is lighter because you know that you have the Gateless community supporting you, celebrating you and cheering you on!  And these aren't the one-handed, polite, air clappers trying to look oh-so-cool.  They are the Where the Wild Things Are aren't-afraid-to-make-a-rumpus kind of people! A family of writers and creatives, teachers and performers and they are all standing up in the balcony, swinging their jackets over their heads, calling out to you all the things that they LOVE about you! And you're life will never be the same again.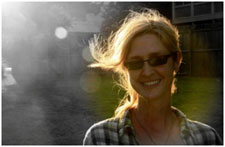 Minton Sparks is the founder of The Nashville Writing and Performance Institute, a writer and performance artist who has been featured on NPR's All Things Considered, BBC's Bob Harris Show, and Wood Song's Old-Time Radio.  She's also shared the stage with Rodney Crowell, John Prine, Nanci Griffith, and Punch Brothers.  When I came into Gateless, Minton wrote. I felt stuck in my writing and a little lost as to what was the next step in building my writing school.
During the training we dove into Minton's online presence, how to use Gateless to teach her beautiful students, and her ability to move her fantastic work even further into the world.  In Minton's words, I learned so much in this method.  My guard was down so I absorbed the information very organically. I actually became the information that Suzanne was teaching us, I didn't have to reach out past myself to learn it. I just opened to it, and it came pouring in.  What I loved best about Gateless is that it seems to be about finding what is already there but maybe covered up with fear, or a dizzying sense of I'm not enough. Gateless allows the very best in everyone to come up to the surface and take a turn in the sunshine.  You don't have to become someone else, Gateless is a process of loving what you already are and then stretching from there.
Since the training, Minton has been running monthly weekend workshops at her Institute, is performing all over the nation, has been featured with glowing reviews in top media outlets, and appeared on the Grand Ole Opry, whose site called her "a lean, literate livewire, who balances writerly, theatrical and musical gifts as easily as she balances the prop pocketbook on her slender wrist."  This spring she is the writing facilitator of the Eat, Pray, Write Retreat on the coast of Spain.
Of the Gateless experience Minton writes: When I left Gateless I felt completely full.  Full with the words, the community that was built, full of myself and my own writing and vision for my teaching.  I feel like a door has opened, and I am dancing through it.  I feel grateful for all that I learned and for the chance to reinvigorate my vision for myself as a writer and as teacher.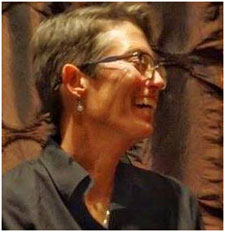 Kate Gray's first language is Poetry. Her first full-length book of poems, Another Sunset We Survive (2007) was a finalist for the Oregon Book Award and her chapbooks Bone-Knowing (2006) was the winner of the Gertrude Press Poetry Prize and Where She Goes (2000), was the winner of the Blue Light Chapbook Prize. Her poetry and essays have been nominated for Pushcart prizes, she has been nominated for the Oregon Poet Laureate, and her debut novel Carry the Sky was published to high acclaim.
I signed up for Gateless because my intuition called me. And because Minton Sparks [another Gateless trained teacher] told me it would change my life. (oh, how right she was). I also saw her career take off after she did the training. And every message I received from Suzanne was so crazy-loving, I knew I was entering the right universe. When I came into Gateless I felt on the precipice (in a good way). I'd retired a month earlier from 25 years of teaching, and I was fragile. For me, the world seemed new, and being with such heart-centered, open, focused, brave women was exactly what I needed.
What I loved best about Gateless was falling in love. I fell hard for 8 women and 1 man [our photographer, Peter Towle] and Long Island Sound. I fell in love with everyone's dreams and the stories they're writing. I fell in love with the sunrise on the water, the house we stayed in, the kites and the cormorants and the osprey.
Since becoming a Gateless teacher Kate has facilitated writing groups for women inmates and women Veterans, led study groups on Sylvia Plath, facilitated in-person workshops on topics like "What to do with Your Hot Mess," "Double-Dare Writing," "How Poets Witness War," and "Writing the Body." She's started a monthly in-person salon that features a famous woman writer (Maya Angelou, Anne Sexton, Adrienne Rich, etc.) and uses prompts from her work to generate writing, which is then honored Gatelessly. She's also started coaching individual writers from across the country.
When I left Gateless I felt the loss of limbs from all my Gateless sisters. Phantom pain. Now I feel like a lion. There's a sureness to my body that I haven't had before, the feeling is light, I want to use Gateless in every way. Over the years I've participated in many retreats, workshops, and trainings. Nothing has compared to this. Kate helped to design the Gateless Online Academy for writers with books-in-progress and is hard at work on her second novel about Sylvia Plath.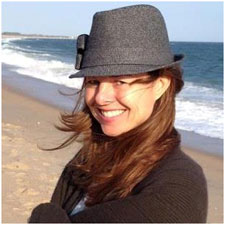 Laura Rothschild is the founder of RO Literary Agency out of Malibu, CA.  . When she found Gateless, she was a career nomad and world traveler.  She was new to the world of writing but had always been a writer in her heart. Her experiences as a business owner, military nurse, commercial and music video producer, mom and yogi all led her to begin writing her first novel.
I had experienced firsthand how powerful and nurturing the Gateless Writing method was when I wrote my novel, and felt a calling to share it with others. I signed up for Gateless because I knew being a novelist was only one part of my life equation. I wanted to work with other writers, but didn't have clarity about how I could serve them. My writing was flowing because of the Gateless method, but my personal life felt stagnant. That all changed with the training!   Nothing could surpass watching the magic that transpires when people are given a safe, nurturing and supportive place to crack their hearts wide open.  I heard it in their words, I saw a transformation in their bodies. It was stunning to see, and not only did I see it in others, I felt it in myself. It was as if the greatness in us all was illuminated.
When Laura got back to California, she started a book coaching business and before she even had business cards or a website, her business began to take off.  In January she led her first writing retreat in Mexico, where six writers blossomed under the love of Gateless. It was there that she had the idea to start a literary agency. Partnering with another book coach who was having a blast with Gateless, she thought,  "Yes! Why not? I can bring Gateless into the business and sales side of publishing! And that's when our first Gateless agent was born. RO literary is now on the map and is the fastest growing boutique literary agency on the west coast.
I have never been happier!  The training has not only changed my life, I get to live my life every day pursuing what I love, helping others do what they love, and I get to get paid doing it! I want more Gateless! More trainings, more tools, more anything!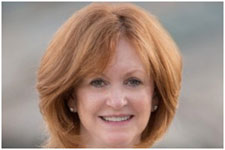 Kathleen Murray Moran was a long-time professor of English and one of the founders of the New York City non-profit Survivors of the Shield, which provides social, economic, and emotional support to surviving spouses of police killed in the line of duty.  Kathleen came to Gateless ready to explore a private practice as an eminent editor for memoir writers. I felt a little lost, she said at the beginning.  A little aimless, an empty nester." By the end of the training she told me, What surprised me the most was the depth of my writing, the atmosphere allowing for deeper thought, and the stimulating and motivating talent in the room.  What I loved best about Gateless was being in a house filled with the most interesting, inspiring women, the closeness, love, genuine affection, the six days of sharing.  When I left Gateless I felt rejuvenated, anxious to write, create a new web page, shout out that I have a new career.  Now I feel ready to begin a new career as an editor, clearer about my life and finally able to clarify with my husband things I'd wanted to say before but didn't have the words.
And while Kathleen was set to explore her new career, as so often happens, her writing took off.  One month after the training, Kathleen's memoir The Widow and the Hijacker was shortlisted for the Huff Post/Simon and Schuster book award, and in December the seed story for her memoir was chosen by Salon.com as one of the top ten stories of the year.  Not long after that, NPR picked up the story and ran a three-part broadcast for her. The Atlantic named it as one of the top podcasts of the year.  Kathleen just signed with our very own Gateless literary agent Laura Rothschild of RO Literary and is hard at work on her next book, a novel.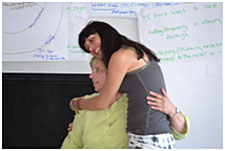 Paula Diaco is a business writing consultant and writing coach. She shows solo-entrepreneurs and small business owners how to write great content including books, blog posts, and newsletters.  Gateless is like a dream come true. Finally, I found the means to the end I had been hatching and trying to form for more than 20 years. It was everything, and more, than I expected. My hardest point was leaving all of the beautiful new friends I made, the ocean, the freedom. When I left Gateless I felt renewed, invigorated, and ready to leap into my new career where Gateless leads the day, helps others find their voice, and provides me with a rich income. Now that I know there's such a thing as Gateless, I'm hooked on all of it. I feel so freaking happy I can't believe it. Every day someone tells me that I look happy and it's such a delight.
Since July, Paula has been using Gateless for speaking, writing and networking.  When she is booked as a speaker at events, she brings Gateless to the table, addressing the fear so many business owners have about the written word.  I show them how Gateless calms your nervous system and allows your brain to release its genius. She teaches weekly, monthly and online writing salons. And is now creating a signature course that she will be offering to a group of creative entrepreneurs and presenting it online. My goal is to bring this beautiful process into the small business world so that more people are able to show us how unique and wonderful their services and products are. Her own YA book is in the editing process, and she plans on pitching it to agents starting in July. Did you know that I wrote the entire middle of the book in my own salons? Gateless opened me up and allowed me to get the story out and on to the page. Paula is part of the Gateless Online Academy for writers with books-in-progress and hard at wok on her next!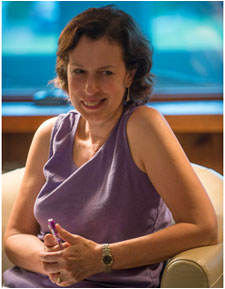 Sylvie Kurtz is a trained pilot who realized, when she was soaring above a patchwork landscape, that her true calling was writing.  She is the author of 19 novels, and when she came to Gateless she said, I felt that my career was stalled.  I wasn't writing, certainly nothing of value, and certainly not with the joy and ease that I did when I first started writing.  My life also felt stalled—doing things I didn't really want to do because I felt I had no other choice.  Stress levels were high.  During the training  Sylvie discovered one of the niches she wants to focus on is offering workshops to chronic pain sufferers, she also uncovered her voice again, the bliss of writing, that sweet call of the open page.
Sylvie has developed a beautiful (very needed!) online course: "The Care and Feeding of a Writer", and it will be part of The Gateless Institute's online offerings this coming year.  Sylvie has also been in conversation with a naturopathic clinic to offer writing workshops to those in chronic pain so that they might return to their true selves using the written word. And:  I'm writing again. I've actually been getting up at 5:30 in the morning to write for an hour or so before my grandson gets here, and I have about 80,000 words right now--heading into the last part of the story.  It's been nice to just write and not worry about the end result just yet. Plus, writing first thing allows me to know I've done something for myself.  We can't wait to see another book from our dear, talented Sylvie.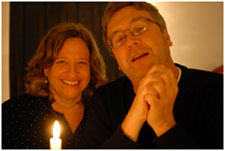 Jodi Paloni is an International Coaching Federation and a Gestalt International Study Center certified coach.  She has an MFA in Writing from Vermont College of Fine Arts, and in 2014 she trained in The Gateless Writing Method.
During the training Jodi expressed her conflict over wanting to dive into her blooming writing career, and also wanting to create a sustainable income that would support her family.  She wanted to create retreats with the love of her life, work one-on-one with creatives and also continue serving her incredible literary work.  Her acolytes prior to the training include the 2013 Short Story America Prize for Short Fiction, publication in the Short Story America Volume IV, and placing second in the 2012 Raymond Carver Short Story Contest.
What I discovered at the Gateless Training was that my intention to create income from retreats and intensive work with clients could move hand in hand with my deep desire to continue to serve my own inner creative genius.
In December, Jodi got married. She and Bob just moved to a beautiful house in Maine where she plans to begin holding retreats for creatives.  About making that dream come true, she wrote, Bob has now jumped on board, and we will be planning a planning retreat for ourselves for this fall and offer our first series of retreats next year!  In private practice, she helps writers move toward their greatest visions of themselves.  This year her book of short stories was published. They Could Live With Themselves launched with the very prestigious Press 53 to high critical acclaim.
Nicole Birkholzer is the founder of Mindful Connections, Inc.; an animal intuit; mindfulness expert; and former executive coach. She signed up for Gateless because she wanted to help people use writing as a tool for self-discovery. When I left Gateless, I felt buoyed, connected to higher self in a brand new way, inspired, ready to take on the world. As I drove off, I couldn't listen to the radio, couldn't speak on the phone, couldn't do anything I would often do because I was a new me. My spirit soared and soared and soared. And I knew I was home ... in more ways than ever before. The Gateless Writing Teacher Training was a life changing experience. Never have I felt so supported, connected and expansive in a retreat or training. 
Nicole's book Pet Logic: See the word through your pet's eyes - and experience your life through a beautiful new lens hit the stands on Valentine's Day to wide critical acclaim and just this past fall, Nicole and I co-facilitated the first equine-inspired Gateless Writing retreat!
When I bring people and animals together to teach my "Mindful Connections" approach, Nicole says. I integrate the Gateless writing method into the experience. The positive feedback and supportive environment based on the Gateless Method has lasting impact on their lives. Through the Gateless training I realized how much I love helping writers get unstuck and into the flow of writing regularly. I offer a few personal coaching spots to writers who are looking for that sparkle of inspiration to get their Gateless mojo moving onto the open page.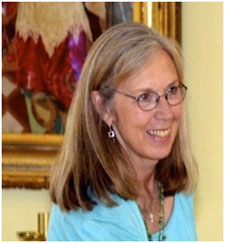 Jennifer Downs is an acupuncturist who does domain-changing work with mid-life or "full" life women in Baltimore. She founded the Pivot Point Projects, a program to support a population of people over 50 in finding of life purpose in the "second half of life." In the process she discovered that writing is a key tool to help people access their own wisdom and recall important life experiences.  She also felt she needed to find a way to incorporate writing practice more fully into her life and to eventually pull together a book. And so she signed up for the Gateless Training.  I loved the warmth, ease and flow of the week, she says. The well-designed schedule, the stellar group of people, the feeling of being immersed in an inner world that I was able to share with others. I left Gateless feeling satisfied, fulfilled, good humored, engaged happy. Gateless opened me up in new ways in all areas of my life.  I am incorporating Gateless into my life work.  It empowered me. I am now using it to move my clients, my patients and myself into new and groundbreaking territory.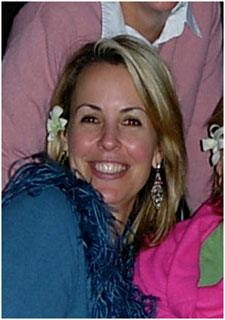 Daintry Jensen has a background in dramatic writing from Skidmore College and UCLA's Professional Screenwriting Program. She has acted professionally in Los Angeles and NYC.  Her debut middle grade novel, The Hidden Forest, set on Nantucket Island, sold out it's first printing within the first few months of publication and is now in it's third printing.  Daintry is currently working on her second novel and a screenwriting project.  She is certified in Reiki level II, and is a level II graduate of the Rhys Thomas Institute of Energy Medicine and Life Mastery.  She feels very strongly that words and story heal and transform lives.  I had an immediate emotional reaction to the Gateless training when I heard about it.  There was something in my soul, without hesitation, that said, "yes -  you need to do this".  And whatever that voice was – was right.
What surprised me the most about Gateless was: the BRILLIANT LIGHT that was infused throughout the week of complete acceptance and love, even when the harpies on my shoulder were trying to convince me otherwise. What I loved best was- the fellowship.  The amazingly channeled quality of all of Suzanne's information that she was passing onto us, to be shared out in the world for the general uplifting of all. When I left Gateless, I felt sad to leave, but I felt much more hopeful, more forgiving. Much lighter. Elated, and so incredibly grateful that I had been able to take part in such a sisterhood of – well let's face it- brilliance. Words really don't express my gratitude.  This was a huge breakthrough for me. I'm aloft and setting sail. Daintry is now part of The Gateless Online Academy, where she is hard at work on an incredibly beautiful new novel.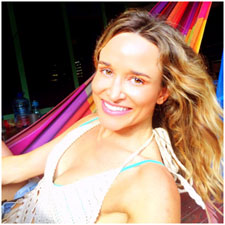 Emily Pereira is a Spirit Nature Certified Spiritual Advocate and the creator of the Be The Beginner Movement, whose mission is to show every woman the way out of the thankless prison of perfection and back to her playful, creative, passionate self.  The Gateless Training came on the heels of this time in her life when, she says, she knew where her compass was pointing, but I was feeling stuck in my writing.  What surprised me most was how totally and completely powerful Gateless is.  I reconnected with my muse, was able to meet Suzanne in person and forged lifelong friendships with eight incredible women, I left feeling inspired and so much more equipped to move forward with power and grace.
Emily is now leading life-changing Gateless Writing retreats in Costa Rica, where her writers do yoga and surf to feed the muse.  She is about to tour Europe with a new love and finding ways to move Gateless into the world with a permanent retreat center in Costa Rica.  As a part of her own spiritual evolution, Emily awakened her once dormant creativity by writing a book, learning to play guitar, writing and singing original songs, painting large canvasses, and dancing in the Le Vie Noir burlesque troupe. Emily is part of the Gateless Online Academy for writers with books-in-progress, where she is hard at work on her second memoir.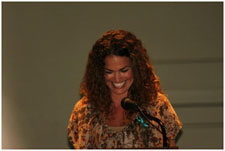 Regina Tingle holds her BA in Journalism and an MFA in Writing. When Regina came to the training, she was working with study abroad programs, and researching and leading trips.  Her dream was to make a flush living helping people discover their own true talent as creatives, particularly millennials and those in transition whose creativity was still new to them.  She also wanted to run sold-out writing retreats with her friend and cohort Dulcie Witman (see below).
The fall after the training she and Dulcie sold out their first Tuscany retreat to glowing reviews, and it was featured as one of the top ten writing retreats in Write Life Journal.  She has been jetting around the globe (we can hardly keep track of her!) this year and is working on her memoir-in-progress.  She edits for Minerva Literary Journal and is coaching others to find their creative voices.
When I asked Regina why she signed up for the training she told me that deep down she knew she had to change something, she felt disconnected from her creative self,  Looking back, I see it was a higher something…calling me forth, asking me to trust and to start being the force I can for the greater good.  I needed someone to give me permission to give myself permission.  It was a divine whispering, really.  I had no idea I'd leave feeling a part of such an incredible sisterhood.  I had no idea I'd fall so far in love with these beautiful women.  I've learned it's okay to push the boundaries of my creativity.  Gateless gave me the really powerful tools I needed and I've been shown the way.  There's a clarity here now -- inside and out -- that I didn't have before.  A centerdness and solid direction.  A feeling of YES and support.  Gateless would benefit anyone. It's for absolutely everyone.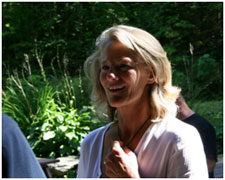 Dulcie Witman is a talented therapist, the leader of many writing groups in her community of Portland, Maine, and the creator of Dear Dulcie: an online subscription service for therapeutic nurturance and support.  When Dulcie entered the Gateless Training, she was looking for surety and direction to support her work.  When I left Gateless, Dulcie wrote, I felt rejuvenated, more solid and lighter at the same time, connected, clearer, excited about building my writing life.  I love the idea of Gateless developing a presence in the world beyond writing (government, economics, sports, relationships…), using unconditional positive encouragement and empowerment coupled with connection to the greater good.  In the fall Dulcie led her first Tuscany retreat with fellow Gateless graduate Regina Tingle; she filled that first retreat in Tuscany, and saw it hit a top ten list a few months later.  Now she has scaled back on some of her therapeutic activities to center her life around the written word.  She is currently at work on a book-length manuscript of non-fiction that promises to wow our world.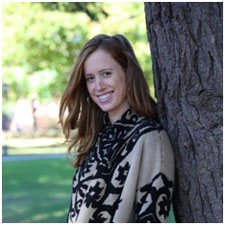 Lara Darrow, MA Psychotherapist, RSMT, RYT attended to our bodies during the 2015 training. Because the training is often intense and you are walking into a powerful sense of yourself, there's a need for deep integration with the body and mind. After weeks of interviewing, Lara floated up as the only person who could fill this unique space. Incredibly varied and balanced in her approach, she "held" us during the 2015 training, while we shed years of unneeded layers and found  ease in this brand new way of being. By using mindfulness, expressive arts, gestalt therapy, somatic expressive therapy (body-based psychotherapy blended with the expressive arts); and yoga, she aided our bodies and minds towards integration. She is now offering Yoga and Writing Day-Longs at her studio in Vermont and is planning to lead retreats.  About the training she said, Gateless is the wave of the future.  It is a must-have for anyone who wants to lead retreats, workshops, lift up their one-on-one coaching or otherwise reach the pinnacle of what they can do in the world. It's an incredible opportunity for transformation, sisterhood and mind-blowing methodology. Fantastic medicine for the soul pure love and amazing feeling of flying into the future with wings you never knew you had.