The Literary Adventure of a Lifetime...
March 7-10, 2019
Charles Dickens called it the most extraordinary place in the world, Harriet Beecher Stowe named it a dreamland, and Mary Elizabeth Braddon told us it was a grand enlightener of provincial intellect. Perhaps no other city in the world has more literary inspiration than Paris, and now Gateless Writing is running away to this artistic paradise to replicate the divine inspiration of the 1920's literary salons.
In a soaring Parisian loft, ten writers will gather for an all-inclusive writing retreat to discover the singular genius and unique power of your work on the page. You will receive energy work from Catherine Carter, one of Europe's best-loved Reiki masters; feast on the meals of our private farm-to-table chef Renata Rokicki; receive daily meditative prompts and Thai head massage and write, write, write the roof off that gorgeous city of light.
For over a decade Gateless Writing Retreats have given writers the time and intensity to make mad love to the page, generating new work in the forcefield of creative community. Gateless feedback is unique in that it shows you the incredible strength and singular brilliance of what you are creating and moves writers to heights previously unknown.
Between writing sessions, we will follow the footsteps of the literary greats including hidden spaces where Balzac, holed from the jealous husbands of his mistresses; Simone de Beauvoir fell in love with Sartre and where Hemingway drank cheap wine and penned rough drafts. We will cozy up in the left bank cafes and lounge on the couches of Sylvia Beach's legendary Shakespeare and Company bookstore.
The full schedule is below. To sign up please email us at: gatelesswriting@gmail.com
The Gateless Writing Retreats are transformative, electrifying, nothing compares to the elation you feel with Suzanne's daily Thai head massage, the bodywork you receive in the circle, and that incredible infusion of community and soaring creativity that is Gateless. The critical voice falls away and you find again the pure, blissful intention to create great work. Nothing else compares.-- Lauren Myers, MFA, Newton Mass
There's nothing like a writing retreat with Suzanne Kingsbury, she's a guru, a magician and a fairy godmother. When you're in her retreat, your work comes alive, you can't help it. It's an out-of-body experience that makes you feel like you flew through the night and hit the stars.--Marshall Chapman, singer/songwriter and bestselling author of Goodbye Little Rock and Roller.
A Gateless Writing Retreat is like 1000 Christmas mornings…you never want to leave —Kate Baldwin.
Below is a full schedule for retreat. To sign up, please email us at gatelesswriting@gmail.com
Note: Every Gateless Writing Salon includes a guided meditation, Thai head massage, a prompt to encourage your writing (if you need it), Gateless feedback that finds the genius and power in what you are creating and energy work from our resident massage master, Collin Leech, who is incredible with Gateless writers, knowing how to nurture the body while nurturing you on the page.
Every meal is included in the price of the retreat, whether it is a farm-to-table feast prepared by our resident chef, Renata Rokicki from local Parisian markets or a group outing to an eatery with a strong literay history in Paris proper.
Thursday:
5:00 check-in at the loft
6:00pm our first farm-to-table dinner together with food from the local French markets.
7:15pm: first Gateless salon.
Friday:
9:15am Gateless Writing salon.
12:30 lunch with our resident chef.
2:30 Afternoon Writing Salon.
6:30 Dinner at La Closerie de Lilas on the left bank.
7:15 Gateless Writing Salon.
Saturday:
9:15am Gateless Writing Salon
1:15 Lunch at Les Deux Magots in the Saint-Germain-des-Pres.
An afternoon in literary Paris.
6:00 Dinner with our resident chef. 
Late night (optional): A special starlit Gateless Writing Salon.
Sunday:
9:15am Gateless Writing Salon
12:15 Closing, we love you and we will always remember.
1:15 Lunch with our resident chef.
Prices: Your price includes all farm-to-table meals cooked by our resident chef, cafes lunches in literary Paris, bodywork, daily Thai head massage and all Gateless Writing salons. We will be sending you information about transport from the airport and other essentials as the time for retreat approaches. Keep in mind that Norweigian Air is offering extremely low prices on all flights from the US to Paris at this time. 
The Dormitory Room (three beds in the mezzanine of the loft): $1550 each.
Twin Room (two beds): $1875 each.
Single Room (queen bed): $2300 single person. 
If you would like a private room with attached bath, please let us know, we do have a few rooms reserved at a nearby hotel (where I will be staying), and we can arrange for you to stay there.

To get your questions answered, or to come with us, email us: gatelesswriting@gmail.com
A $750 deposit saves your space, by PayPal using gatelesswriting@gmail.com. If you pay by PayPal, please use the friends and family link so that no extra charges are incurred.   (this deposit is refundable in case of medical emergency).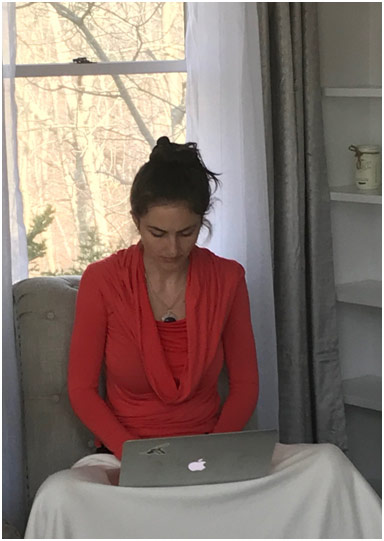 There is an atmosphere of spiritual effort here. No other city is quite like it. It is a racecourse tension. I wake early, often at 5 o'clock, and start writing at once.--James Joyce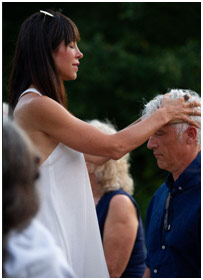 Suzanne Kingsbury is the founder Gateless Writing. She is an editor, author-maximizer and publishing consultant, and has been named The Book Shaman by her writers. An internationally-acclaimed, award-winning novelist, her books have been published by Scribner, optioned for film and translated widely abroad. After completing graduate work in the literary arts, she went on to research creative brain science, ancient Zen meditation and shamanic practice and developed Gateless, a methodology that ceases negative activity in the critical centers of the brain, so creativity, long term memory and imaginative intellect can move fluidly and dynamically through the writer. She and her work have been featured in Glamour Magazine, People Magazine, The LA Times, O Magazine, The Atlantic Journal Constitution and many others. Thrive Global named the Gateless Retreats the top Writing Retreat of 2017 and the 2013 Writer's Guide named Suzanne as one of the experts on creativity and the imaginative process. She has been trained in Shamanic journeying, Thai head massage and Reiki and uses these modalities when edifying writers' work. Suzanne lives and works in southeastern Connecticut and has recently joined Jane Burns' two-year intensive study in Celtic shamanic training.