The Gateless Certification Program
This year's training meets virtually, one in Oct, one in Nov with flexible schedule and dates.
Please see the specifics of that program HERE. 
The Gateless Certification Program Is:
A year-long, one-of-a-kind training for those who want to be certified in the powerful, alchemy of Gateless. The core of the Training is a six-day, 40-hours, intensive with twelve other writers that continues throughout the year with a high level monthly mastermind designed for achievers in creative fields, entrepreneurs and those working in the healing arts.
The Gateless training is for you if you want to become a domain-changing leader in your industry, a sold-out retreat leader, an extraordinary coach, and/or a writer who makes a fantastic living around the written word.This training shifts neurotransmitters, opens powerful new landscapes in the brain and uses the power of the word to create influence, impact and limitless achievement.
The Gateless Training began in 2014, eight women came together to move their writing, their careers and their lives into previously uncharted territory. Gateless enables us to live stories we've only ever dreamed about.  What mind-blowing story do you really want to live?

Who Is This Training For?
Gateless graduates are, across the board, open, inspiring and committed to their own growth. They are doctors, massage therapists, teachers, literary agents, entrepreneurs, world-acclaimed speakers, horse-whisperers, CEOs, Jungian psychologists and many others. This circle becomes your tribe; your lifelong family of loving friends.
Graduates find themselves entering the spotlight with their own writing, working with high-level one-on-one clients, holding sold-out retreats, facilitating writing "salons,", doing social change work and activism and using the Gateless method with their employees, students and in their personal lives.  The Training will buoy and carry you to the highest vision of yourself as a teacher, coach, writer and guide.
Your clients will be entrepreneurs, artists, healers, coaches, therapists, editors, educators, yoga teachers, corporate consultants, anyone who want to make a fantastic living reaching unprecedented heights.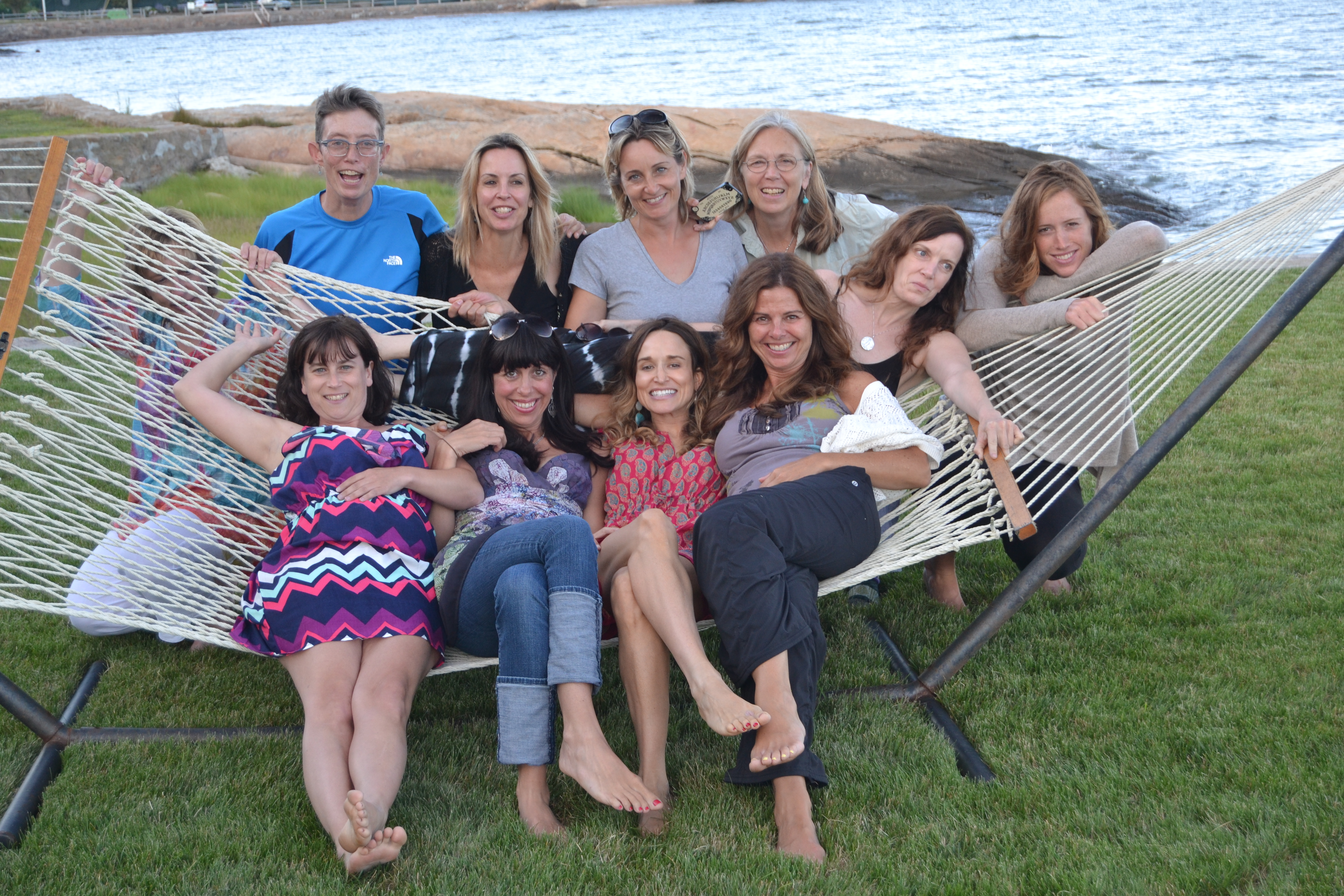 "Gateless is pure magic, I came because I felt an inexplicable, intuitive pull, decided I couldn't afford it, applied anyway, got a generous scholarship and was literally drawn toward it in a way I can't explain. It changed my life.  While I was there, I discovered the "what and why" of my life work.  I would recommend this to anyone who is on the cusp of discovering how she can take her talents, expertise and wisdom and energy to a whole new mountaintop of possibilities.  My career has taken off as a result of this one unbelievably miraculous week."  Lisa McCormick, internationally acclaimed musician and musical intuit. 

Who Will My Clients and Students Be?
One of the best reasons to get certified in Gateless is how the method draws people to you.  Those who are Gateless certified often do not have to consider paid marketing or advertising, their clients and students network for them, shouting about their experiences from the rooftops.
Alumni of this program (check them out here) have gone on to hit the highest zenith in their chosen careers. They have developed a roster of influential private clients and have found profound depth in their own creative journey.  They are called on for speaking engagements, are highlighted in major media spotlights, lead international retreats and bring their own stories to the point of publication.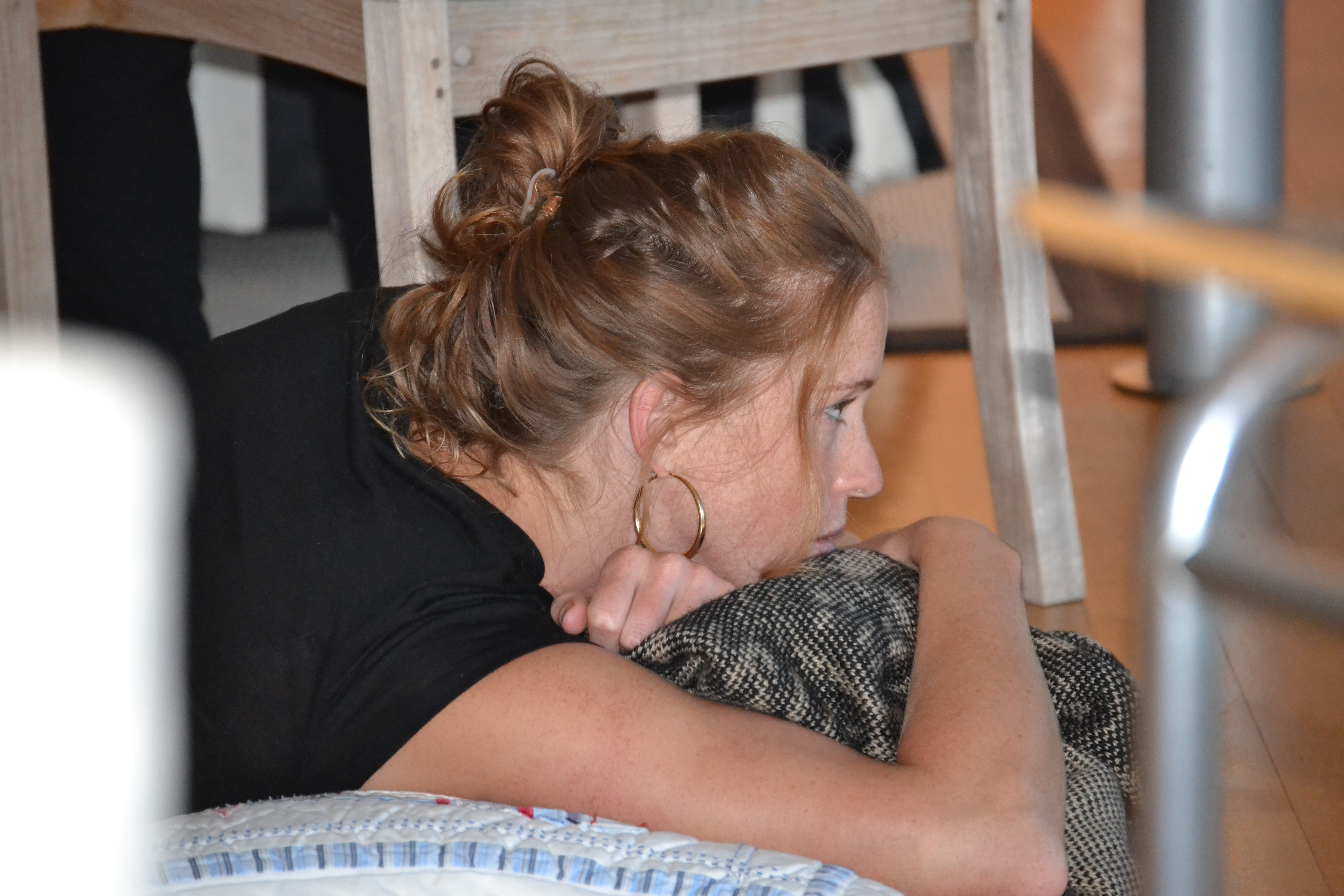 "Gateless is the wave of the future.  It is a must-have for anyone who wants to create bad ass passive income streams, lead retreats, fill their workshops, lift up their one-on-one coaching or otherwise reach the pinnacle of what they can do in the world. It's an incredible opportunity for transformation, sisterhood and mind-blowing methodology. Fantastic medicine for the soul, pure love and amazing feeling of flying into the future with wings you never knew you had.  Laura Darrow, Art and Somatic Therapist. 

What Will I Be Doing at the Trainings?
For six days, you will be staying at a 7-bedroom manse along with an intimate group of other trainees.  You will experience intensive immersion into the depth of Gateless methodology, including the secret divinity that exists within the written word, personalized bodywork, customized powerhouse financial planning and more.
We will identify your particular genius and move you forward to both discover and attain your highest goals, whether in your career or in your personal life. You will also laugh your ass off, most likely cry, see new horizons that scare the hell out of you and shift your life in a beautiful way. See complete day-to-day schedule below.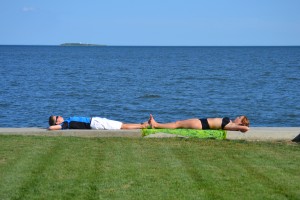 "I came home obsessed with making websites,  marketing, my love of words, design and my own pragmatism.  While I was at the training, I conceptualized and crystalized my business to do so much more than I ever thought possible, honing in on the audience I really want to work with and discovering (with my new sisterhood) a title I love: Three Sixty Click, offering full circle marketing support for businesses, non-profits, artists and solopreneurs.  Thank you, Suzanne, for connecting the dots to create this, she met with wild Gateless success, and then turned it around to share it with others.  Amazing! Eaddy Sutton, solopreneur, photographer and  founder of Three Sixty Click. 

How Will My Life Change?
Before I began using the Gateless method, I had achieved international success with my writing and was working and teaching nationwide, yet I tended to feel unsure about how to bring my deepest gifts to the world.  After I founded Gateless, my career took off.   No matter how many hours I worked, I felt more energized.  Success was effortless.
Writers who take the training, experience the same. Alumni of this program have experienced dramatic shifts in their lives, have landed top agents, started successful literary agencies, founded retreat centers abroad, and finally stepped into a creative power they had always intuited yet weren't sure how to access.
Gateless infuses you with the ability to not only live your vision but to form new, limitless ideas of what's next. At the closing circle of her training, Laura Rothschild said, "I feel like there's no ceiling, the sky is the limit, we can go absolutely anywhere now, and we know we will get there because we have Gateless."  To Daintry Jensen the feeling was akin to winning 20 million dollars a day for the rest of your life, and Kate Baldwin said it was like a thousand Christmas mornings. To read about what alumni of the program are saying and what they are doing now, visit us HERE.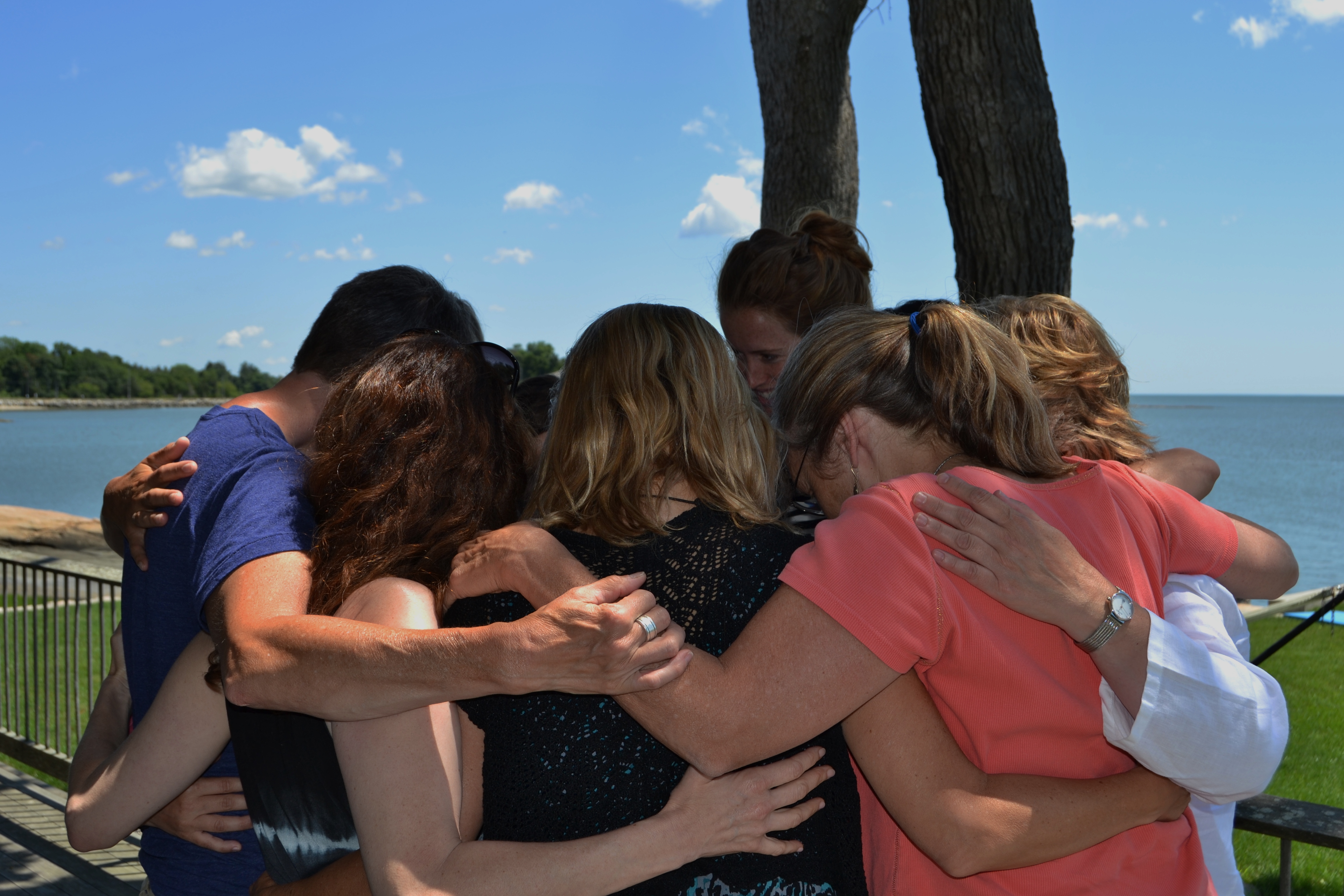 "Nothing can surpass watching the magic that transpires at the Gateless Training, I have never been happier!  The training has not only changed my life, I get to live my life every day pursuing what I love, helping others do what they love, and I get to get paid doing it! I want more Gateless! More trainings, more tools, more anything!" Laura Rothschild, Founder and Literary Agent of R.O. Literary.
How Did the Gateless Teacher Training Begin?
After having some early industry success, watching my writing hit bestseller lists, win awards, get optioned for film and gain international acclaim, I began doing research at the literary arts and creative writing graduate program at Bennington College, I explored the connection between the "Zen mind" I'd studied as a Fulbright scholar in Southeast Asia and the scholarship I'd done on the creative process. This combination led to founding the Gateless method of teaching, coaching and editing that stills the critical mind and taps into a writers imaginative power and singular brilliance.
While using the Gateless method in classrooms, with groups and in private mentoring, I saw writers lives began to transform.  They landed top agents, signed six-figure book deals and became award-winning authors, but more-- their relationships began to change. They shed what wasn't working in their lives and discovered that flying feeling of living a life you've always craved. 
Since those first years, the demand for Gateless has grown, and writers, coaches, teachers, bodyworkers, therapists and entrepreneurs began asking for a training program so they could learn and use the method to help their students and clients experience extraordinary success.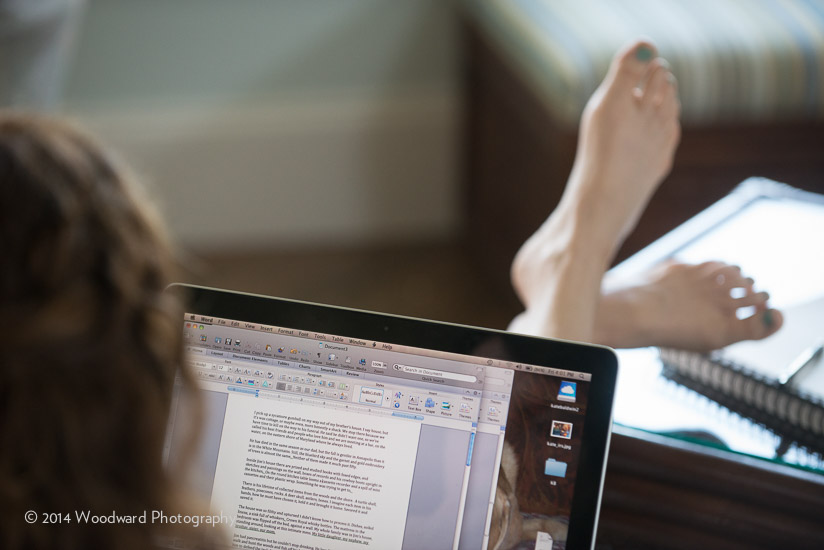 "I had no idea I'd gain such an incredible sisterhood. I had no idea I'd fall so far in love with these beautiful women. I'm no longer alone but in the company of great women warriors, who are rooting me on, who I can rely on if and when I need to. There's a clarity now, a centeredness and solid direction, a feeling of YES and support. The work I am doing internationally has soared in a way I never thought possible."
~Regina Tingle, creativity, writing and life coach.
Where Does the Word Gateless Come From?
The Gateless Gate is a collection of forty-eight koans by the Zen master Wumen Hui-k'ai in the 14th century. Koans allow us to encounter the limitless mind. This state is represented by the Japanese symbol of the Enso, which represents the mind of the artist when all conditioning falls away and they are at one with the creative.
(if you are interested in becoming a teacher, email me: gatelesswriting@gmail.com).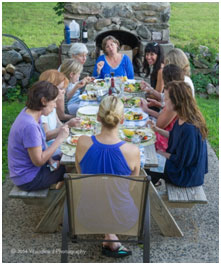 "When I came to Gateless, I was exhausted and confused about my work, but I left Gateless filled up with love. I felt like a mover and a shaker again,  that first day back, I wrote a blog post, a client letter, a haiku, I made art and worked on my novel. And now my husband is on board, and we are going to offer our first series of retreats next year."  ~Jodi Paloni, visual artist, Gestalt coach and award-winning writer, and Gateless Certified Teacher.
What Does Gateless Look Like:
The slide show below, done by Vermont photographer Jeff Woodward, shows the remarkable lightness that enters our midst when we are experiencing the Gateless method.  The footage from this retreat took place on the Atlantic Coast outside of St. Augustine, Florida.  We were lucky to have Jeff there to document the magic of this process (if you are interested in becoming a teacher, send a note: gatelesswriting@gmail.com).
Aerialists from Jeff Woodward on Vimeo.
To Apply: email Gateless HERE to suss out whether Gateless is for you.
Schedule: The 2020 Gateless Teacher Training will take place from Monday, August 10 through Saturday, August 15 in Madison, CT.

Monday Evening

4:00pm  Arrive, settle in, have a cool drink, take a quick trip to the beach etc...
6:00-7:15pm  Catered meal at the house for intimate meet and greet.
7:30-9pm  Your first Gateless Writing Salon.
Tuesday, Wednesday, Thursday, Friday
(for specifics on what to expect see below "what you'll experience day-to-day") 
8:00am  Coffee and breakfast.

8:45-12:00pm   Training in the Gateless method.
12:15-1:30pm  Lunch and group pow-wow.
1:45-3:45pm   Training continued.

4:00-7:30pm   During the week, you will receive a private one-on-one session that includes identifying what you really want, reaching previously unfounded pinnacles in your career, and identifying ways to leverage Gateless in your area of expertise so that your success in your field is effortless.  You will also have time to hunt for seashells, shop in the boutiques, take a nap or otherwise laze the late afternoon away with a book.  
7:30pm  Back at the house for a Gateless salon-style workshop led by a few of the other Trainees. 
Saturday Morning
8:45am  Breakfast as usual.
9:45-11:45am  Group meet, Gateless diplomas, bye bye ritual.  We'll be so sad to leave but will support each other forever and can't wait to see what's in store.
12:00pm  Our last group lunch.

You should be done by 2:00pm so you can make travel plans accordingly and know we love you!
What You Will Experience Day-to-Day
Below is some of what you may experience day-to-day in the trainings. Training is designed for each group specifically curated for their needs.  It can be very different year to year. Groups tend to gather in a theme, and that theme gets threaded throughout the week. The emphasis depends on what the trainees come in with. One size does not fit all.  
Unless otherwise specified, the events below will take place in the house's rambling rooms.  Writing is our main medium of instruction and within the training, we learn the genius inherent in letting the work fly onto the page.  While I will be facilitating, the alchemy that occurs when you write will be your main teacher during the week.

Monday: Your First Practicum: The Cornerstone of Gateless.
Each evening, trainees will lead a writing salon, offering meditation, prompt and feedback for the group in order to feel into what it's like to hold the container. The first night you will get an introduction to the Gateless guidelines, begin to learn how to create the container and how your students and clients can help you hold the space. You will also learn what to do if the container leaks; confidentiality and the permission to laugh (and weep). This does not mean you will be holding salons (unless you want to). What it does mean is that you are honing the spectacular skill of Gateless listening and feedback, which can catapult you to the forefront of absolutely any arena.

Tuesday: You, You and More You! Through the writing on this day we learn:
You as a Gateless Guru: why you are here; how you shine; what drew you to Gateless; your blooming career; fasten your seatbelt, your life is about to change... 
Your Strengths: how to recognize them and how to know if you are teaching from them; why this week will bring out the talent you never knew you had; making way for Gateless ecstasy and bliss in your life.
Your Future: how this method will help you reach your vision of who you want to be in the world; why you are about to feel unconditionally adored and how to handle it; the safety net of Gateless and why you will never be alone again.
Wednesday:  The Science Behind Your Success
Using Creative Brain Science to Move Beyond the Mind: one of your most important tools to creating fantastic rapport with absolutely anyone; how to prepare yourself to "think" without the mind; surrendering to the crazy beauty of this method, and why it can scare the hell out of you.

The Remarkable Miracle of the Gateless Brain: how to use it in your personal life and your work; how it can become your shape-shifter and domain changer.
Competition: how to handle it and why there's really no such thing.
Who Do You Want Around You: creating the ideal student.
More Park Sausages Mom, Please!: avoiding burn-out like a pro.
Thursday: Build It and They Will Come
Your Student and Client Gurus: leaning your students and clients toward innate talent and genius; how to find their strengths and meet their work on these terms; creating a crowd of cheerleaders and collaborators.
How to Find Fantastic Clients and Make a Living Doing What You Really Love: this is not just about online and community classes and all the ways we can move into niche groups--corporations, veterans groups, prisons; schools, chronic care facilities and yoga studios-- this is also about your private niche, what the heck is working? What isn't? Why not? Does your audience drain you? Let's unplug anything that isn't working and plug you into what makes you feel crazily, wildly, blissfully alive.

The Essentials of Offering in a Way that Sustains You: where to hold your offerings, how to price them, what to offer, where to find clients, when to say yes and how to say no.
Friday: To Be Paid, Seen, Supported and Some Weird Science
Making a Fantastic Living: intuition for moving your money; how to go bigger; when going smaller pays off; grants and awards; what you want financially and how to get here.
Social Media:  how it can help you and/or harm you; authenticity (the most mis-used word of our time); edifying online to decrease internet stress; the best way to decorate your "storefront."
The Hecklers: when clients or students become high maintenance;  handling rule breakers; nay-saying and the very pretty noose.
Saturday: Because We Love You
Finding Support: keeping up your creative journey; personal meditation for your personality type; retiring in style; why we love you; what happens when you go home; satellite Gateless; your certification; getting on the Gateless network.
To Keep You Supported: We have monthly mastery calls available for those who want to make use of them. These calls are optional for all alumni and include a very nominal price for admin.
What Are Alumni Doing Now? Come see what our alumni are up to now! Click Here.
Cost: the cost of a Gateless training includes:
6 days at a gorgeous home on the shoreline with beach access.

40 hours of writing salons including intense introspective experiencing.

Daily Thai head massage and Reiki.
Personal bodywork to shift neurotransmission messaging after sharing work and receiving feedback.

A salon practicum, where you share your genius with the crowd.

Incredible networking opportunities with high-profile co-trainees.
An intensive private session with Suzanne.

Our own chef who cooks farm fresh organic meals of our choosing.

The opportunity to engage in post-grad mastery spotlights. 

A local internship following the program, where you offer seasonal Gateless writing salons in your community.
Gateless Certification upon completion.
All you will need is the vehicle to get you here.  The train from New York is very close by.
While the cost of the program is $5750, generous scholarship aid is made possible by benefactors who have been before you.
Please come to the Teacher Training Awards and Fellowships page to find out how to apply (it's easy!)
Application and Information: email me HERE to request an interview or to suss out whether the Gateless Certification Program is for you.
To read more about Gateless, visit the Gateless info page here.