The Art of Gateless Editing
for writers with manuscripts-in-process.
January 24th-27th, 2019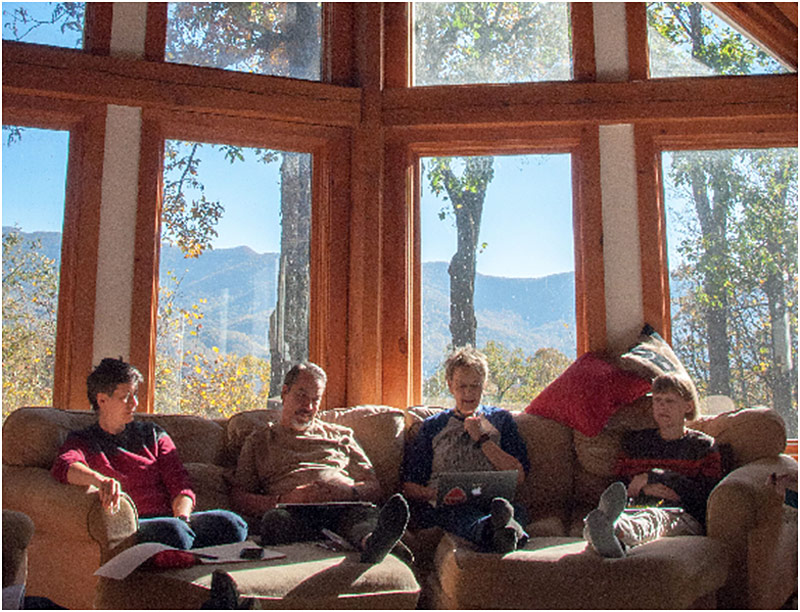 Cozy up in the New Year on the Connecticut sound to explore the incredible art of editing. This retreat is for writers who are working on full-length book manuscripts.
In the world of manuscript creation, the editing process can be a wilderness. Writers often find themselves thrown between the elation of creative process and a feeling of overwhelm, doubt and insecurity when it comes to revision. The Gateless Editing Retreat is a four-day journey into the bliss and potency of what it means to move with ease into the act of revision. The retreat is designed as a guide and compass so that you can enter a profound relationship with your work and create a manuscript that moves powerfully into the world.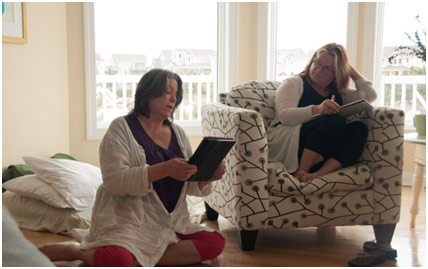 Writers who have been through the Gateless editing process have been offered six-figure book deals, reached top media outlets, hit bestseller lists and received the nation's most prestigious literary awards. The methodology is an alchemy of creative brain science, radical nurturing, and tools that empower you as you approach the sometimes elusive wonder of an open page.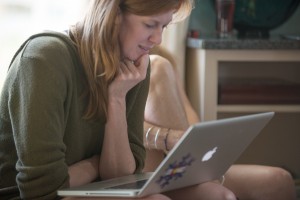 What the editing retreat offers: 
Why do some books have a page-turning quality that drives the reader to share the book.
Understanding the art of beginnings and endings.
The how-to on chapter creation, including length and the importance of the threshold ending.
When to move into revision and approach edits so the work is not compromised.
Smoothing transitory leaps within the work.
Building intimacy and intensity in the reader/author relationship.
How to embody narrator and character to create signature and consistent voice.
What to do when revision panic arrives
Understanding the role of timing in the completion of a manuscript.
Hiring "readers" when, how and who.  
How to find an agent and move into a publishing contract. 
The map to moving to an impactful sale.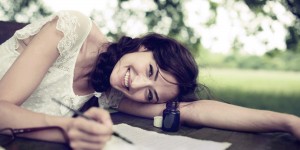 To Apply: if you have not worked with Gateless before, please send a 10-page sample of your work-in-progress.
Before the Retreat: Once you have been accepted into retreat, you will be sending a wider sample of the manuscript-in-process including a summary of the challenges you would like addressed and questions you have about your personal process.

When: Thursday, January 24th at 5:00 pm to Sunday, January 27th at 2:00 pm.  

Where: A private home on the marshes of Long Island Sound in Guilford, CT. 
Who: This retreat caters to the individual writer and her specific challenges (and glories!) of her manuscript-in-process.  Because of this, only 5 writers will be accepted.  
What: Four days editing your manuscript-in-progress, bodywork, delicious farm-to-table food and lots of nurturing of the genius writer within.  
Cost: Shared room: $1550.  Single room: $1875. A deposit of $750 holds the space. Please email us at gatelesswriting@gmail.com if you would like to write with us.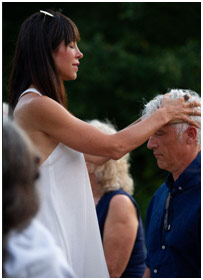 Suzanne Kingsbury is the founder the Gateless Writing salon, Gateless Writing Retreats, the Gateless Writing Academy and the Gateless Teacher Training. She is an editor, author- maximizer and publishing consultant, and has been named The Book Shaman by her writers. In 2007, she began developing the Gateless methodology for writers with work-in-process. The Gateless methodology is based on creative brain science, ancient Zen technique and shamanic practice. With this methodology, the writer is able to cease negative activity in the critical centers of the brain, so that creativity, long term memory and imaginative intellect can move fluidly and dynamically during the creative process. Writers who have worked with Suzanne have signed six-figure book deals, become internationally-acclaimed authors, have won some of the nation's most prestigious literary awards, been profiled in the country's top media outlets and have gone on to create successful lives based on their work with the written word.  An internationally-acclaimed, award-winning author, Suzanne's own books have been published by Scribner, optioned for film and translated widely abroad. Her work has been widely anthologized and featured in O Magazine, People Magazine's Most Beautiful People edition, The LA Times,  The Guardian, Rolling Stone (European edition), Glamour Magazine, The Atlanta Journal Constitution and many others. Thrive Global named the Gateless Retreat the top Writing Retreat of 2017 and the 2013 Writer's Guide named Suzanne as one of the experts on creativity and the imaginative process. She has been trained in Thai head massage, spirit channeling, shamanic healing, and Reiki and uses these modalities when working with writers. She lives and works in southeastern Connecticut and has recently joined Jane Burns' two-year intensive study in Celtic shamanic training.
For Testimonials on the incredible art of Gateless editing, please visit our Testimonial page.