Gateless Writing Retreats
Next Retreat: 
Divine Feminine Rising Writing Retreat at Georgia O'Keefe's Ghost Ranch in Abiquiu, New Mexico.  March 8-11th, 2018. For further details, visit us here. THIS RETREAT IS COMPLETELY FULL
Classic Gateless Retreat on the shores of Branford, CT, April 12-15, 2018. For further details, visit us here. TWO SPACES LEFT

(to see dates and locations of more upcoming retreats, you may scroll down or contact us at gatelesswriting@gmail.com)
The magic of creativity meets the power of productivity in this delicious one-of-a-kind salon-style writing vacation called Gateless.
Build your book, create the writing career you've been waiting for, together let's demystify the publishing experience and move your writing beyond your wildest dreams.
Please scroll down for spring and fall retreat dates in New England, Upstate New York, Tennessee and more.... xo!
Come Join Us!!  Every few months a small group of writers run away together on what I call Gateless writing retreats.  Gateless is about nurturing the writer.  While society has previously believed that good writing is born from criticism, recent brain science has found that domain-changing creativity occurs when writers are cherished and encouraged.
Retreat houses are sprawling and light filled, they hold the writer with nooks for reading, delicious home-cooked meals, a beach, sauna and/or hot tub. They provide inspirational classic writing books, an ocean to swim in and miles of beach for seashell searching walks.  Most of all we write, read aloud and connect with a dream team of writers who can help move us forward on the creative journey of a lifetime.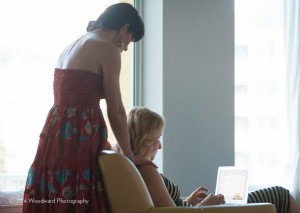 "Suzanne has been my guiding light and my inspiration.  Since that first Gateless retreat, my story has been highly praised by the best editors at major media outlets.  Some of the top publishing houses in New York considered my memoir for publication.  At this last retreat, I just signed a book deal for my memoir!" ~Kathleen Murray Moran, New York, professor and author of the upcoming memoir, The Widow and the Hijacker.
The Writing Retreat of a Lifetime:  The core of the Gateless experience are the salon-style writing sessions.  The inspiration that leads the sessions viscerally connects you with your intuit.  From that place, we write.  Whether writers work on new pieces or continue with work they brought along, they are consistently surprised by the power of what they put on the page.
During feedback, we don't "fix" or deconstruct the work because this reverses activity in the part of the brain associated with imagination and creativity.  Instead, we foster your innate talent, show you where the work has energy, where your words shine and shimmer, and where your writing is singularly unique.  Because we are focusing on your genius, anything not working simply falls away.
As you listen to feedback, you receive bodywork, so that you not only blast through blocks in the body, but also on the page.  During feedback, you are passed craft tools so that you have the skills you need to feel powerful when you re-enter the work.  Sharing sacred writing space in this way actually shifts neurotransmitters and fires feel-good endorphins so that you begin to associate the act of writing with absolute bliss. This process has created incredibly potent work that has garnered best-selling book deals and publications in some of the nation's best literary journals.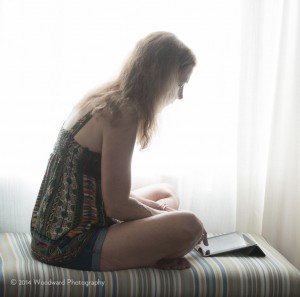 "Thank you, thank you, thank you.  I will definitely be back on retreat. I learned so much, made lifetime friends and had a blast and thanks to you I am writing like crazy!  I'm in the flow, getting so much down, my mind working faster than I can type.  No more blank page."
  ~
Kim Griffin, horse-whisperer, Texas.
Who Comes to Retreat?  In our daily lives we are CEO's, editors, attorneys, brand strategists, life coaches, therapists, moms, doctors, teachers, writers, artists and much more.  We long to create by the sea or cuddle up in the mountains with our laptops.  We also want to be productive and believe that our dreams of becoming shape-shifting writers can actually come true.  They can.
Should You Come to Retreat?  Gateless retreats attract anyone from seasoned writers on their last drafts to writers who have journaled all their lives and want to explore their relationship with the written word.  What's incredible is that writing and sharing in the Gateless method creates a common denominator, it alchemizes a group to previously uncharted heights.
Wherever you are, if you are hearing the urgent call to write but have felt blocked, if you want to finish a manuscript but don't know where to begin, if you have been waiting for a portal to open so that you can finally feel at home in your own creative skin, come.  Share delicious meals, get the bodywork you crave, play on the page, find your voice, hear where you are strong, find again that fantastically fun playmate called the muse.  The retreat is probably not for you if you believe criticism is the only catalyst for  great work, if you don't like to be touched, if you don't want to risk crying or laughing really hard or if you are not at all interested in the depth and wisdom of your own intuit.
But if you are feeling a resonance, a whispered yes, that's a huge sign that you are ready for Gateless.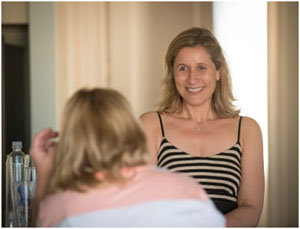 "I miss you guys already. I just wanted to thank you for your smile, encouragement and the amazing experience of being in a room nestled, among incredible writers and feeling safe to share without embarrassment.  Thank you for making me listen to the positive things being said about my writing.  My new outlook is going to be viewing through the lens of positivity, start with what is working about a piece, the relationship, the thing I am struggling with and say it out loud.  THANK YOU! ~Lindsay Agne, founder of Full Circle Fertility, Massachusetts.
Craft Tools and Take-Aways for Your Work:  One very strong piece of the Gateless retreat is to provide the skills you need to create both mastery on the page and a life-long career in writing.  Though writers of all levels and genres come to retreat, you will always be exposed to writers who are entrenched and well-networked in the industry and have the connections and skills to move you in any direction you desire with your writing.
We will  pass you the tools you need to build the novel, craft the self-help or tell the story you've wanted to tell for so long.  We will pass you all our secrets on queries, proposals, top media outlets, lit journals, titles, author branding and agents.  You will feel buoyed when you leave retreat, with enough skills to make your vision come alive.  After retreat, you are invited to join our powerful online community of writers.  This private network includes writers who have been published by top media outlets, shortlisted (and awarded!) prestigious literary awards, hit bestseller lists and found their lives changing through the power of the written word.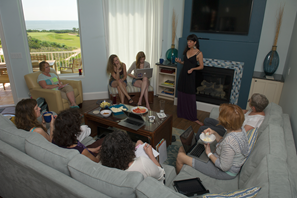 "I signed up for retreat unsure of what I might get out of the weekend.  Not only did I fall in love with my writing (and a particularly gorgeous man, no doubt a result of the Gateless method finding its way into our emails!), this experience has given me faith in my voice as a writer, respect for the ability of my words to help people and the confidence to push my work into channels I'd never have thought to try."  ~Catie Webster, brand strategist and life coach, Montana.
Massage and Bodywork Just For You:  Yes, it's true, when you sign up for a Gateless retreat, a staff massage therapist will be on hand to serve you some of the best bodywork you've ever received.  We bring along bodyworkers who are known in their fields for the powerful work they do as seasoned practitioners.  In the past they have included Margie Pivar, eminent shiatsu therapist, founder of The Shiatsu School of Vermont and author of the internationally-acclaimed Fourth Uncle in the Mountain, and Karen Kenney, Thai bodyworker and trainer, founder of Quest Yoga, spiritual adviser, and host of the The Yoga Show with Karen.  Sarah Byrden, a certified instructor in the MogaDao tradition and teaches Archetypal Qigong, Sacred Daoist Sexuality and 5 Element Yoga.  Lara Darrow, psychotherapist and somatic movement therapist. And Colin Leech, known for her deep touch, intuitive and therapeutic work, her integrative positional release and her reflexology.  Our massage therapist is our retreat mama, on hand to nurture and hold you.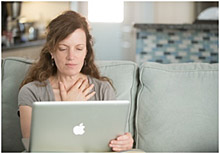 "I came into retreat feeling blocked, distant from my writing, and rudderless.  The intense work and deep nourishment of retreat lifted me out of my busy life and grounded me again as a writer.  Now I have a plan for my manuscript, agent interest and a surefooted way to move forward."—Kate Baldwin, writing teacher, editor, Massachusetts.
How Did These Retreats Begin?  I was working one-on-one as a "book shaman" (my writers' name for me), helping new writers think big about their books, building their brands, writing top-selling proposals, hooking them up with agents, and cheerleading (really loud) as previously unpublished writers signed contracts, negotiated big deals and saw their books go to auction. At the same time, I was holding weekly writing salons in my home in Vermont.  At salon we ate chocolate, drank wine, lazed around on couches, wrote wrote wrote in the Gateless method, encouraged each others' genius and leaned into our strengths.
And...miracles happened.  Life-long friendships were formed and people fell in love again: with themselves, with each other, with their writing.  We  found agents and got book deals but more than that?  Our lives changed.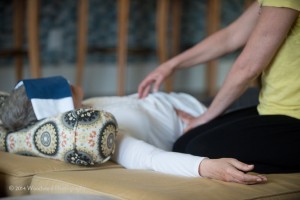 "I was a reluctant former poet jaded by years of criticism in creative writing academia. Gateless has helped me rediscover the writer I was as a child, a little girl in love with words and the act of putting pen to paper." ~Diana Whitney, Vermont,  founder of Core Flow Yoga, and author of a new book of poetry from Harbor Mountain Press, Wanting It.
And That's When the Magic Happened!  I thought: What if the powerhouse work of making a writer an enterprise were combined with these enchanted Gateless salons?  What if I invited writers from all over the world to escape to a beautiful place to create wild, wonderful, life-changing prose?  The alchemy of the salon-style Gateless retreat started there.  After coming to retreat, people have watched their writing take off.  Their lives and relationships grew deeper, richer and fuller as a result of this process.  Gateless writers never again need to be afraid of the blocks and the false starts.  You come away flying.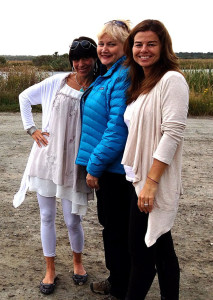 "This retreat was the best money I ever spent…" ~Laura Rothschild, budding novelist, California.
When And Where Are the Retreats?  Salon-style Gateless writing retreats happen at various locations throughout the year.  Pick your 2015-2016 retreat below.  If you do not see a retreat that suits, the Gateless Teacher Training Program is now training writers and coaches to lead salon-style Gateless retreats all over the world.  Shoot me an email at suzannekingsbury@suzannekingsbury.com so we can find one just for you.
Divine Feminine Rising Ghost Ranch Retreat, Thursday, March 8-Sunday, March 11th, 2018: 
We as women have been disillusioned, broken, cast aside and deterred from speaking our truth. We have worked to find our voices, have felt alone, needed a coven, a hive, a sisterhood with which to sound the genius of our wild banshee cry across the scarlet desert of our lives. We have needed stories and support to call that crazy beautiful spirit home. During the Gateless Writers Ghost Ranch Retreat in New Mexico, we will be riding the open page, holding each other, laughing the roof off the house and finding our soul purpose in this wild world. This retreat is for you if you are ready to open up to the stories of your life and ride your power through the illusory gates that have held you back. Bodyworker and MogaDoa archetypal qigong teacher Sarah Byrden will be joining us to give massage and to lead us in the practice of her lineage every morning. And critically-acclaimed author, Jen Waite will be on hand to answer questions about the trajectory from the page to bestselling memoirist.  Please visit us here if you would like more information or email gatelesswriting@gmail.com to sign up for this retreat. FULL
Classic Gateless Writing Retreat, April 12th-April 15th, 2018. NOTE: Classic Gateless Retreats fill VERY quickly, please send me a note if you are interested: gatelesswriting@gmail.com. Nothing is more nurturing for the creative soul than the classic retreat.  Four days of cozying up on the couch with your muse, farm to table meals cooked by our private chef, daily Reiki + Thai head massage and a bodyworker on staff to move the blocks out of your body while you blow through them the page. This retreat is for anyone who wants to generate new work, finish a book, start a book and generally make sweet love to the wisdom of the word. One of the most invigorating things you can do for your writing. To learn more visit us here.  To register, shoot me an email at: gatelesswriting@gmail.com. TWO SPACES LEFT
Third Annual Gateless Writing and Intuitive Healing at The Art of Living Retreat Center, June 7-10th, 2018.  This June follow Gateless Writing to the internationally-acclaimed Art of Living Center in the hills of North Carolina, where you will be massaged and pampered on gorgeous campus complete with medical spa and meditation cathedrals. World renowned intuit and award-winning author Katina Makris will join me in leading an extraordinary, life-changing retreat that includes leading you through a series of extraordinary intuitive journeys and using the power of Gateless writing to blast through age-old blocks we've held for lifetimes. In this workshop we experience profound catharsis and ecstasy that leads to creative genius.  If you are interested in this course but need more personal information for your situation, please email me at suzannekingsbury@gmail.com. To register please visit the retreat center here: Art of Living.  FIVE SPACES LEFT.
If you are looking to retreat, feel free to get in touch, together we will find the perfect one for you: gatelesswriting@gmail.com.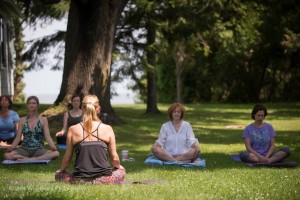 "Now I can quit my day job." ~Dulcie Whitman, psychotherapist, Maine, after her first Gateless Retreat, she is now a Gateless Certified teacher.
How Do I Sign Up?   Retreats fill fast, so reserve your space as soon as you can!! Prices range from $950 to $1575, depending on locale and room choice and include everything but the vehicle to get you there.  Contact me if you would like to find the perfect retreat for you: gatelesswriting@gmail.com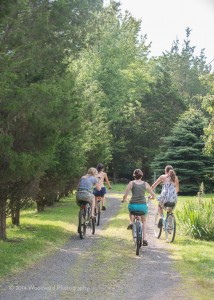 Do You Want to Become Certified as a Gateless Teacher/Coach/Facilitator?  Our Gateless Gate Teacher Training Program will certify you to teach Gateless in community classes, private workshops and destination retreats.  For details, visit us here: Gateless Teacher Training.