Let's Write Together
How Can We Work Together?
For the last twenty years, I've been entrenched in the publishing industry, building and structuring books, connecting writers with agents, building author platforms, designing long and short book launches and helping new and seasoned writers win top literary awards and hit bestseller lists.
And what I learned during this tenure is that books pick their authors.  If you are hearing the whisper of a book, drop everything and follow it.  Quit your day job?  Hell yeah.  If you surrender to it, if you allow yourself to be chosen, your writing will give you a hundred thousand times in return.
Below are some of the ways you can use me as your genie in the bottle. Remember that the work we do together will be within the framework of the Gateless methodology, which fuses creative brain science, industry savvy skills and tools, and radical nurturing to bring domain-changing work into the world. In this methodology we lean into your greatest strengths, the energy of the work, and the power of what you are doing in the world to manifest your singular genius in the form of a book.
If you have other wishes or want to ask me a question, send a note: gatelesswriting@gmail.com

Full Manuscript Read with In-Depth Summary:
When Jen Waite first asked me to read A Beautiful, Terrible Thing, I sat on my couch and read it in a day. After only minor edits, she wound up with my favorite boutique lit agency in New York, and her memoir went to auction. It was published by Penguin Random House. She just sold her second book (a novel) this spring. Is it always that easy? Sometimes!!!
And sometimes the author has taken on the epic task of the Great American novel, like Susan Strecker, whose manuscript was 500 pages when she sent it. She was hungry for the wild intricacies of craft, and we worked together on and off for months on the  literary mastery she has captured today.  When the novel was done, she signed with one of the top agents in New York, went to auction in under a week and was offered one of the biggest book deals of the season. She's came out with a new novel this year.
Full manuscript reads change an author's life!  If you have spent endless hours with the page, avoided family, work and sleep to dive into the book you were meant to write, make sure you pass the book to a development editor before you sell.
A full manuscript read is always given with an eye to the sale, to find out what works, how powerful the book is, and to provide you with clear next steps, and an industry map so we can deliver it to the right agent's hands and, finally, the bookstore shelf.
This is an extremely fragile time. The full manuscript read keeps your vision at the forefront, meets the work on its own terms and makes sure that we always keep the work's integrity in using craft. Together we can move the book to its rightful place in the industry.
Price and time of a full-manuscript read depend on length of the work. Tell me about your book: gatelesswriting@gmail.com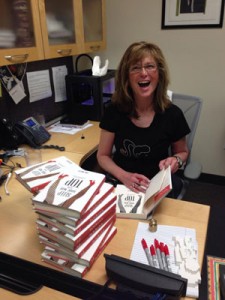 "Suzanne and I worked together in fantastic bursts of creative energy, and I learned the craft of not only writing and selling the book, but also branding myself as an author and building a platform.  Almost as soon as I finished my final draft, I was offered a contract and got my first book deal!" ~Jane Miller, Boulder Colorado. 
Power Consults for Emerging Writers:  Before Bob Litwin's bestselling book Live the Best Story of Your Life was ever a book, we sat down to an in-depth consult about how to begin. "I just have a bunch of notes in notebooks and on coffee filters," Bob told me. "Send me everything," I told him. And that's how his book began. That internationally-acclaimed book is now distributed by Random House and has put Bob on the map as one of the most powerful voices in personal development today.
If this is your first book, a power consult is often the fast track to the best book an author can write. Consults begin with an in-depth online interview and move into a power-sourced session where you find your next steps, explore your innate genius within your industry and begin to sculpt and structure the work to move a crowd.  You may have already started writing and not quite know where to go next.  You may have an idea but are not sure where to start.
In an unprecedented approach to  great writing, this session engages with your deepest most innate power.  Consults include information on the best route to publication with your book, how to blast through limitations, and what you need to know about the intricacies of the publishing process.  Whether you are a journal writer who has never published anything in your life or are writing a memoir that started when you were a teenager, the power hour sets beautiful fire to the page so you can move forward.  Tell me your story: gatelesswriting@gmail.com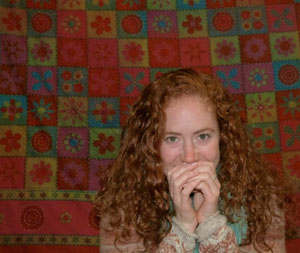 "
I knew I wanted to write a book, I felt passionate about what I wanted to share with the world, but I didn't have a clear pathway there.  After one power hour with Suzanne (that lasted three hours!) she identified my dream agent, helped me understand that my brand was a bestselling title, and showed me a clear path to not just building my book, but building a series of books that will make my business into an enterprise.  One week later, after never having published anything before, she helped me get my first articles into two of the best media outlets on the web.  I am already starting to share my message with the world!"  ~Kelly Skinner, MA, founder Flawless Yoga and Wellness.
Publishing Consult, Agent Find, and Book Proposal: "Can you help me create a platform?" Huda al-Marashi had just finished her now critically-acclaimed memoir First Comes Marriage, and her agent passed her to me because Huda, who had already been in some of the country's top media outlets, wanted more exposure for her book when she went to sale. Through several consult sessions, Huda and I developed a powerful publicity plan that involved a TedX, major media outlets and leveraging venues for a first launch that would get her book seen.
You may not have an agent yet but are looking for a list. Maybe you need help putting a book proposal together. If you are a seasoned writer, who has already written your book, perhaps you would like exposure to top agents who can sell North American publishing rights to the top publishers in NY. You may be looking for top media exposure foreign sales or literary awards.
Wherever you are in the process, we can explore your next steps. This session comes with information on queries that sell, what constitutes a potent book proposal (and whether you even need one?), and what you need to make sure you manuscript is industry ready.  These are master level consults with writers of any genre who have a book in hand and need a bridge and a guide to the industry.  Writers usually start with a 90 minute consult that includes a sample read of the work and an interview on the page.
Send me a note if you would like to set up a consult or if you have questions about the process: gatelesswriting@gmail.com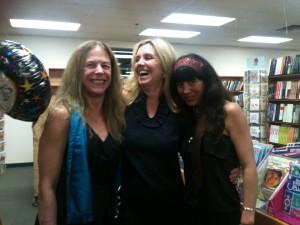 Book signing with one of my memoir writers, Kasey Mathews, and her fantastic literary agent, Dede Cummings. Yeah Kasey!! Her memoir Preemie is published by Hatherleigh, distributed by Random House and just won a 2014 Reader's Choice Award!
Therapeutic Care for Writers:  With therapeutic care, we break through blocks and help you fly.  The stumbling blocks that trip writers up can feel maddening, debilitating and demoralizing.  Why aren't I writing? Why is there never enough time to do what I really want to do?  Everyone else having success, and I feel like I'm sitting still.
Breaking through blocks is one of the biggest steps a writer can take in moving toward the vision of who she wants to be in the world.  When we work together around your relationship with life, we open a treasure chest that might contain anything from childhood fears and former relationships to fragility around failing or rejection.  In therapeutic care, you receive a combination of deep inquiry and profound nurturing so that you can begin to feel the sweetness of your unique creative genius and move into your best vision of yourself.
Sessions can range from 90 minutes to a weekend intensive and include charting your career course and some powerful resources to get you there.  Writers who sign up for therapeutic care sessions often experience dramatic (but beautiful!) shifts in their lives both on and off the page.  In-person sessions include Thai head massage and Reiki.  Please contact me if you feel you want to fly: gatelesswriting@gmail.com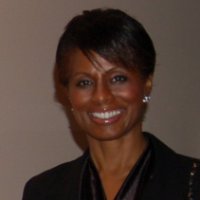 "Suzanne and I met when I signed up for one of her retreats...over the next few years, she passed me the tools of the craft and helped me see where my innate talent was.  The memoir I built just got picked up by one of the biggest agents in New York!" ~Mary Okoye, Tucson, Arizona
The Gateless Writers' Academy: If you are looking for a trusted mentor who can take you to the highest vision of your dreams as an author, if you wish you had a network of support to cheerlead you on when you hit the page, if you wish you could  talk to literary luminaries on the road ahead of you, The Academy is what you are looking for. Each semester a select number of new and seasoned writers are invited to join in this intimate, intensive experience which is the Gateless Writers' Academy, to learn more visit us here:Gateless Academy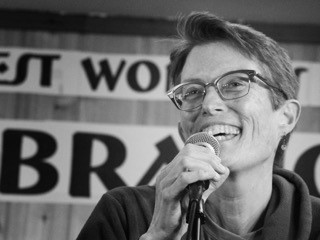 "The Gateless Academy has been one of the vital, enriching, freaking beautiful things I've ever done for my writing.  I felt tentative when I signed up, excited but lacking some confidence. Through the Academy I gained a team of cheerleaders and felt very close to these online risk takers and shakers. The insights from The Academy have gotten inside me, they are in my blood. The Gateless approach blends science, spirit and dance, and integrates the best part of ourselves to connect to the best part of others." ~Kate Gray, pushcart prize winner and author of the novel, Carry the Sky.
Retreat Your Way to the Book of Your Dreams:  One of the absolutely best ways for you and me to work together is for you to come on a salon-style writing retreat where we spend four uninterrupted days focusing on your writing, breathing life into your story and giving you the attention you deserve as a writer.  Come away with me and a small group of writers to be massaged, pampered, fed and supported.  At retreat we push past your creative limits and make your writing dreams come alive.  These retreats include deep guided meditations, a body worker on staff to help you feel held and supported in the body and tons of writing and sharing your work with an encouraging audience.  If you are interested, come visit the retreat page: suzannekingsbury.net/writing-retreats/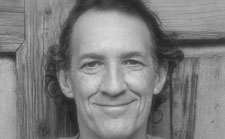 "I came to Suzanne with hundreds of pages of material written over 30+ years. Within minutes her skill as a teacher and editor surfaced and I knew I had found a master who would take my hand and help me through the process.  The experience of traveling this path with Suzanne has been extraordinary.  We finished writing a top notch proposal, and right away I had meetings with some of the top agents in publishing. My book Live the Best Story of Your Life is distributed by Random House and was #1 on Amazon in its category one month after it was published, I hit the bestseller list a month later. This experience has changed my life." ~Bob Litwin, Boulder, CO.
Not Sure What You Need?  There are a thousand ways to work together from killer website copy, to blog writing and beyond that might not quite be on this list.  Drop me a line telling me your story, and I will respond within the week.  Can't wait to hear from you:  gatelesswriting@gmail.com