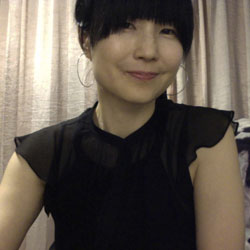 MK Ahn received an MFA from Bennington College. Her novel in progress ON THE WAY TO HER is based on her search for biological family in Korea. Excerpts have appeared in NOON Annual, FENCE, Kori Anthology of Korean American Fiction (Beacon Press), The Adoption Reader (Seal Press), Cantaraville, Prick of the Spindle, and have won awards from the McKnight Foundation, the Jerome Foundation, the Minnesota State Arts Board, The Loft Literary Center, and MoonRabbit Review. Her story collection in progress, DON'T TRUST ANYONE WITHOUT SECRETS, was a finalist for the Flann O'Brien Award from Aqueous Books. She was a recent writing fellow at the Virginia Center for the Creative Arts, and a finalist for the Disquiet Literary Prize. She has presented her work at various academic, art and adoption conferences including Stanford University, University of Wisconsin at Madison, The Loft Literary Center, the Walker Art Center, and various venues in Seoul, Korea. MK's stories offer a unique perspective on how we define family, and offer hope to those who still wish to search or who have been unsuccessful in their search. She has been involved in a number of Korean adoptee cultural support groups as well as writing critique groups. She is currently based in Seoul, Korea, where she teaches creative writing and literature at Ewha Women's University.
---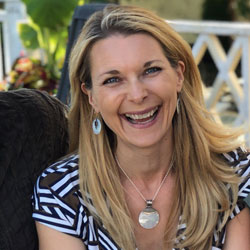 Elizabeth Alina is a writer, entrepreneur, two-time TEDx speaker, teacher and mentor. After leaving the small Christian community on Cape Cod where she was raised, she graduated from Wellesley College, then went on to earn her MFA in creative nonfiction from Bennington College. She is the founder of The Dream School Project, a mentoring program for high school students, and has been featured on CBS, the Huffington Post, as well as numerous podcasts. She lives in Asheville, NC and travels the world, teaching and exploring with her extraordinary partner, the photographer Parker Pfister, and their two amazing kiddos.
---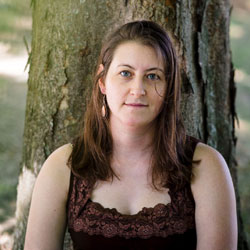 Megan Alpert's forthcoming book of poems The Animal at Your Side won the Airlie Prize and was a finalist for the National Poetry Series. Her work has also won an Orlando Prize from A Room of Her Own Foundation and has been nominated for Best of the Net. Her poems have appeared or are forthcoming in Copper Nickel, The Colorado Review, Cincinnati Review, Crab Orchard Review, Harvard Review, and others. As a journalist, she has reported for The Atlantic, The Guardian, Foreign Policy, and Smithsonian, and received a reporting fellowship from The International Women's Media Foundation. She is at work on a novel and a second collection of poetry.
---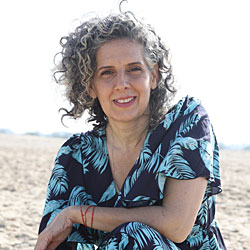 Homaya Amar is a master healer and master teacher from Portugal, leading international seminars and initiations for more than 15 years. Effortlessly, she creates and maintains a powerful sanctuary filled with sacred luminous codes, and high vibrational healing energies. To her teaching she brings ancient shamanic wisdom harmoniously integrated with fresh and lucid revelation emerging from the now.
In her presence, your soul's voice sounds loud and clear, unable to ignore, your life force is ignited for you to rejoice in life, miraculous healing naturally emerges, and you accelerate the evolution of your consciousness.
She has contributed to highly aligned transmutation in thousands of peoples' lives while inspiring profound authenticity and unification with the light and grace within.
---
Mia Anderson is a lifelong New Yorker and writer. She earned a Masters in Creative Writing (Poetry) from NYU where she was awarded a fellowship and scholarship. She also received a Masters in English Education from Columbia University. She was awarded a Fulbright Scholarship in poetry, and her poems have been published in several literary journals. She taught college writing and literature for over ten years at CUNY, mostly to inner city marginalized students. She is currently working on two novels— one of which is historical fiction about one of JFK's siblings.
---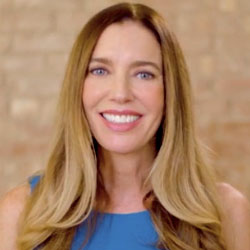 Jennifer Barrett is the Chief Education Officer at Acorns, a financial wellness app with more than 5.5 million users, and founding editor of its money site, Grow. Before Acorns, she held various management roles in media, including Personal Finance Editor at CNBC and Senior Vice President and Editor in Chief at DailyWorth, a financial media company targeting women. She also served previously as a General Manager at Hearst Digital, overseeing four magazine sites, including Cosmopolitan and Seventeen.
A longtime financial literacy advocate and award-winning journalist, Jennifer began her financial journalism career covering foreign exchange for The Wall Street Journal and spent seven years at Newsweek, where she was a staff writer and editor. The co-author of two personal finance books, she's also written for several national publications including The New York Times, The Washington Post, Worth and Money. She's currently working on a book about women and breadwinning. Follow her on Twitter @JBarrettNYC.
---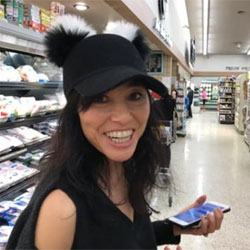 Monique Barry received her MFA in Screenwriting from UCLA where she was the recipient of the Barbara Streisand fellowship for comedy writing. She wrote and designed the web series Pop-Up Libido. Her essay To Fill or Not to Fill has been performed in Los Angeles and San Francisco by the Jewish Women's Theatre group. She is currently finishing a book of personal essays, some of which have appeared in O. Magazine. When not writing, Monique is busy wondering whether the salmon she bought at the fish market is really wild and whether the water bottle that's been in her car for three weeks is safe to drink.
---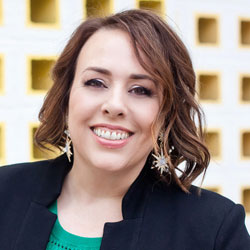 Heather Bartos, MD I decided I wanted to be a doctor when I was 28 years old. I got my start in advertising, PR, and marketing, working for country singers like Patty Loveless and Diamond Rio …
... Until I accidentally hit my boss in the family jewels with a paintball at a company tournament. Uh-oh.
After "not being invited back," (read: fired) I walk-of-shamed it home to Texas, got dumped by my boyfriend of 7 years, and ... had a total meltdown. Then, I started working on the PR team at the world-renowned Texas Medical Center. "You know what? I'd rather be doing this than writing press releases about it."
After residency, I went back into the Navy. Now, military medicine is super idealistic. No competition, no insurance squabbles, and plenty of time for 15 patients a day.
Which is probably why, after shipping back to Texas with my husband, I went into corporate medicine and … hated every second. Eventually I wound up in the hospital with pneumonia and asked myself: "What the f*ck am I doing here?! I've gotta get out." Before long, I took off like a hobo down the road and opened up a village called Be. Women's Health and Wellness. As I like to say: We're here to treat the whole woman, not just a woman's hole. (Bet you won't forget that one any time soon. ;))
I want to help women outside of the 10-minute appointment. I want to help women cut through the bullshit they've been fed by society and culture and set themselves free to do and be who they want to be. And I want to help women uncover what healthy truly means to them, and learn to look at themselves as whole people, not just a set of symptoms and checkups.
---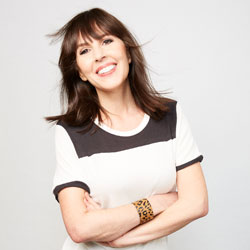 Laura Belgray, founder of Talking Shrimp, is an award-winning copywriting expert and unapologetic lazy person. She's written TV spots for clients like NBC, Fandango, and Bravo, and now helps entrepreneurs and creatives to cash in on their unique personalities, become binge-worthy, and get paid to be 100% themselves. The Copy Cure, her course with Marie Forleo, has helped thousands of creative pros to master and even fall in love with copywriting.
---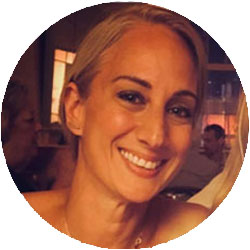 Stefanie Cohen: So happy to be part of the academy this year. My name is Stefanie Cohen; I am a former New York Post and Wall Street Journal reporter who quit about three years ago to do some serious soul work. I'd lost mine somewhere and didn't even know it was missing. I had been on anti-depressants for years, on anti-anxiety pills, drank every night to dull the thrum of anxiety coursing through my veins at all times. The search for my soul led me to the jungles of Peru where I drank gallons of ayahuasca, a heroin rehab in Tijuana where I took another psychedelic, ibogaine, and eventually to a spiritual community in Vermont with like-minded seekers. A very surprising outcome for a woman who'd spent her 30s in Times Square, chasing good stories about New York's power players.
The trip from Times Square to the very center of my being was long and difficult, and required going into a lot of dark places within myself. I was very lost. By using psychedelic plant medicines, plus a lot of silence, sobriety, and solitude, I have begun healing myself. The work is never done, but I've made a fine start.
As a long time journalist, I am programmed to report back on my findings, whether they be about various New York luminaries or the inside of my own being. These are some notes I took from within. Stefanie Cohen here, reporting live from the edge of my consciousness.
---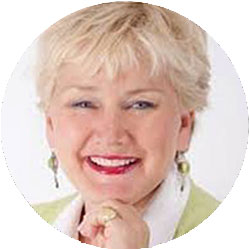 Elizabeth Crook is the CEO of Orchard Advisors and the author of the critically acclaimed Live Large: An Achiever's Guide to What's Next. A seasoned business advisor and strategist, Elizabeth is known for bringing compassion, practicality and humor to those "what-do-we-do-now" situations. She has worked for decades with CEOs and leadership teams to grow smart, profitable companies. Through her own life and her work with high achievers, she knows that in spite of our accomplishments we all have moments of self doubt and hesitation. We long to know we're not in this alone. Elizabeth is the experienced guide you can count on to help you reach your wide horizon.
---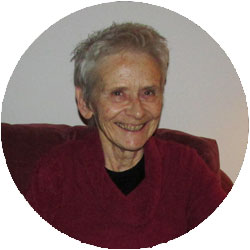 Charlene Ellis: Mom told me I one day interrupted her reading to me to ask, "Who wrote this book?" She claimed this question was my first sentence. Though Mom often exaggerated, I know as a child I imagined one day I would create a story as marvelous and mysterious as the one she was reading to me. My path to writing, however, has not moved in a straight line from that question to writing short stories and now a novel. It has zigzagged from living and working in an isolated Lakota village and in India, attending a graduate school where I earned credit for marching against the war and being in psychoanalysis, teaching English in a mill town and then a private high school to the MFA program at the University of Massachusetts and writing. After years of struggling with how both to write and teach, I at last have ahead of me a year when I can simply write.I have published short stories, but in the Academy I will continue to work on a novel set in central Illinois in the 1950s and early 60s. Some chapters are fairly complete, though in need of revision; others are fragmented. I've never written the novel all the way through: the last third to fourth is sketchy. My goal is to finish the novel during my time in the Academy, but to do so I will need to find a more skillful way of working with my always-on-the-ready inner critic.
---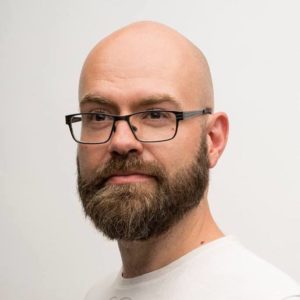 Stanley Dankoski
Stanley Dankoski is a book editor, portrait/event photographer, and certified Gateless Writing Instructor with fiction and essays published at Literary Orphans, The Great Smokies Review, and Lime Hawk. He's been on the longlist for the Wigleaf prize and a semifinalist for the William Van Dyke Short Story Prize.
He is also a book editor who works with coaches, health and wellness professionals, and anyone aiming to inspire or affect change in the world. His services include developmental editing, copy editing, manuscript assessment, and book proposal writing or review.
He's a father to a beautiful and precocious young daughter and lives in Asheville, NC.
---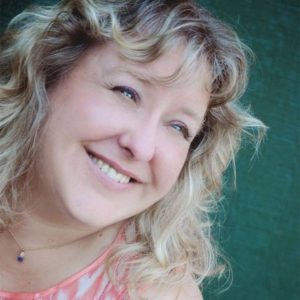 Lisa Faulkner, PhD. I'm in the Academy both to strengthen my editing and discernment around knowing when work is ready to dance into the world and to revise my memoir, which has had several close-but-not-quite interactions with agents.
In TWO INCHES TO FREEDOM: HOW POLE DANCING CHANGED MY LIFE I take up S Factor, a sultry and soulful style of pole dance. I transform from an over thinking scaredy-cat who wears granny panties and believes she's cursed with a low libido, into a playful tiger with a drawer full of leopard and hot pink lingerie, who's insatiable for her husband's kisses.
My story mirrors the experiences of thousands of S Factor women who support each other on journeys of empowerment enjoyed in red-lit studios. Our misogynistic culture needs books like this to help women rediscover and reclaim their erotic power, which Audre Lorde defined as "the deepest life force."
I spent twenty years in academia where I taught, researched and published in peer review journals about determinants of health with my PhD from UC Berkeley. It wasn't until I discovered sensual feminine movement that I harnessed the secret to radiant wellness. Now my mission in life is to help women (and some men) awaken and embody the Divine Feminine, which increases capacity for emotion, sensuality, sisterhood, intuition, Nature connection, sensitivity, trusting the unknown, walking a path of synchronicity and kindness as rebellion.
When I'm not writing, teaching, or offering workshops that feature Gateless (I am a Gateless trained teacher), you'll find me dancing, traveling, taking photo walks, sipping champagne with my husband, or asking a new friend, "When is the last time you cried tears of joy or answered the call of your wild soul?"
To learn more, visit poledancingprofessor.com, where you can also download a free chapter featuring a sexy soundtrack that might have you dancing in your kitchen.
---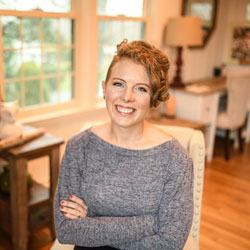 Kara Gallagher is a writer, healer, merry maker, truth seeker, spiritual renegade and loves all things wild. She loves mistake makers, change makers, and cookie makers. She is working on her first novel, a biopic about a Mormon ancestor. She is hoping to rattle some cages and stir up skeletons in several closets upon its completion. She has countless other tales to write and is so happy she found a home in Gateless. She lives in Rockport MA with her family of four kids, a set of triplets, a neurodivergent son, and a dog named Honey.
---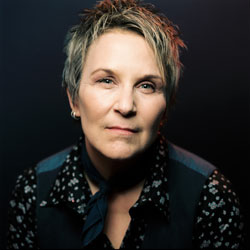 Mary Gauthier has been called a songwriter's songwriter. She has released 9 studio albums over her twenty-five-year music business career. She was named "One of America's most admired artists across the US and around the world," by The Wall Street Journal, who noted her "razor-sharp eye for detail and her commitment to unsentimental self-reflection." A regular on Grand Ole Opry; her songs have been recorded by Tim McGraw, Blake Shelton, Jimmy Buffett, Bettye Lavette, Bobby Bare, Kathy Mattea, Amy Helm and many others.
Her new release Rifles and Rosary Beads, is a record of songs she co-wrote with Veterans thru SongwritingWith:Soldiers, a non-profit program that pairs wounded veterans with songwriters. These songs tell the story of the last sixteen years of war and the affect it has had on Americans who've served, and their families. It was nominated for a Grammy for Best Folk Album, Record of the Year by the Americana Music Association, and the UK Americana Association named Mary International Artist of the Year. Her songs have appeared extensively in Film and Television, most recently on HBO TV's Yellowstone and NBC's Nashville.
---
Stephanie Greene is co-editor of The Road Taken (Birch Brook Press) and has had short fiction published in Nostoc Magazine, Green Mountains Review and the forthcoming The New Guard. She is a contributor to Vermont Public Radio and an organizer of the Brattleboro Literary Festival. She LOVES the Gateless community!
---
Theresa Haney's first form of expression was through dance and performance art in NYC in the late 1980s. In 1993, she received her MS in dance/movement therapy and became a Licensed Creative Arts therapist (CAT) working on psychiatric units in the South Bronx NY. She started a private practice in the Hudson Valley of NY in 2003 working with kids and families on the autism spectrum using the Creative Arts Therapies and RDI, Relationship Development Intervention, a parent coaching program that teaches non verbal communication skills to families with children who have high functioning autism as a way to increase competence in communication for everyone. During this time Theresa was also an adjunct professor at Pratt Institutes graduate CAT program in Brooklyn NY.
She closed her practice in 2016 to write and give attention to her own personal growth. She created SoulCopy, a copy and web design business serving those in the health and wellness industry, writing what she calls Narrative Portraits, bios in story form, for the About Me pages on clients websites. This grew into being a writer for hire for income while healing from complex trauma from childhood.
Today she is embarking on a memoir of her story and the healing process and will be reopening her private practice to work with survivors of complex trauma.
She was connected to Suzanne and the Gateless Writers Academy through a serendipitous series of events. And when something feels right, the whole body knows!
---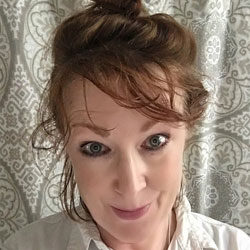 Turner Houston blogs about and researches creativity, creates a vibrant photographic dreamscape of her life, paints, teaches and knits for charity, and writes both fiction and nonfiction. She is keenly interested in animal welfare, climate change mitigation, and community building.
She holds a BFA in Visual Communication from George Washington University, and an MFA in Writing and Literature from Bennington College. Her storytelling skills and untethered imagination led to a career of creative work with the National Geographic Society, Broderbund Software, the Walt Disney Company, America Online, and Discovery Communications, and other organizations.
Turner began her writing career with an autobiography at age 7, and moved to fan fiction in middle school when she penned three "books" about her involvement in solving world problems--along with "her uncle, Illya Kuryakin" (from 1960 TV's The Man From U.N.C.L.E.). She has since written a novella, The Last of the Breed, and a collection of creative non-fiction, Manhandled. None of these works have seen the light of day, for which we should all be thankful.
Turner's blog on creativity is Making It! How Creating Things By Hand Opens the Mind, Establishes a Sense of Self and Creates Peace of Mind. It is on hiatus as she gathers her wits about her.
---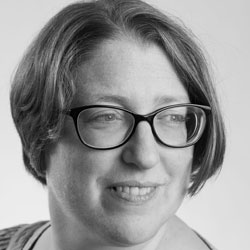 Becky Karush is a writer, copywriter, and family woman. She came up through newspapers and magazines, with road trips to teaching and farming, and runs BeckyK Creative Marketing. She hosts and produces READ TO ME, a Gateless-inspired literary podcast that ends the cult of the critic and surfaces the power and craft in great writing. Together we make beautiful listening! She's working on a novel.
She's run BeckyK Creative Marketing since 2012.
---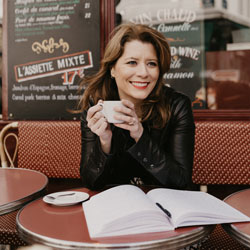 Kelly Keenan In a far and distant land, an English major named Kelly took a detour and became fluent in law and finance. Law took her to Capitol Hill where she influenced Congress (maybe) and taught young women how to run for public office.
Then the simultaneous setbacks of infertility and men looking down her shirt more often than mentoring her made her turn to numbers. She started investing in women owned startups and films, calling her endeavor See Jane Invest. The alternative was chewing up the furniture and pissing on the carpet.
The anthology Madonna & Me, Women Writer's on the Queen of Pop, featured her essay about wanting to be a mother when it wasn't on offer. As a regular judge on CNBC's Power Pitch, she went a little sharky on CEOs who wanted lots and lots of cash for special snowflake business ideas. As self expression goes, it was a good mix.
Last summer, Medium published a piece about how those run-ins with men who looked down her shirt instead of taking her pitches seriously led to Kelly taking pitches from women business owners very seriously, hopefully doing something about the gender gap in institutionalized funding.
Kelly has been working on a nonfiction book that explores her relationship with risk. Her writing on the topic bored the crap out of her until she was introduced to some fabulous Gateless people and their prompts. She has also been listening to her native tongue, fiction, and has started on a novel.
---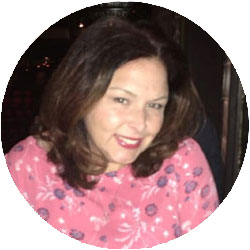 I'm Coleen Lahr, and I love writing, running, rock music, the Jersey shore, daisies and bread.
When I'm not writing, I can be found making sandwiches in my family's restaurant, running (and sometimes walking) Disney races, reading any book I can get my hands on (most recently Deena Kastor's Let Your Mind Run) and playing with my adorable kids. I live in New Jersey with my husband, two children, two dogs, cat, and lizard.
During The Academy, I plan (hope!) to write a memoir about my definitive and devastating infertility diagnosis, the subsequent adoption of my two amazing children, and how running made me okay again.
---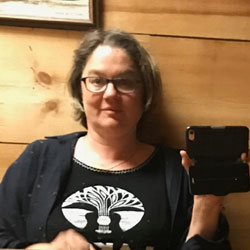 Juno Lamb. I am a writer, interdisciplinary artist & community facilitator. Primary methods and media at this time include words (fiction & nonfiction), textiles and thread, eco-dyeing and printing processes, other printmaking processes, stop motion animation, and photography. As possible I use reclaimed fabrics, paper, and other repurposed materials.
Current concerns I'm exploring include grief, trauma, relationships, community, and connection; how to enlarge the space for creativity and voice for self and others; the patriarchy and some of its related phenomena, including white privilege, the many voices missing or underrepresented in our conversations, and what equity, equality and social justice could look like; and the climate crisis and some of its related phenomena, including loss of biodiversity, migration, human rights abuses, and social movements. These all feel connected.
BA: translation; MA: English—Writing/Nonfiction; both long ago. Yoga: nearly 30 years of practice, and a decade+ of teaching; less teaching now, though I integrate aspects of yoga into other teaching and facilitating. As ED, I transformed a community arts organization; I now work part-time for a conservancy. I've taught writing and other subjects on and off, and facilitated many large community art projects, including, recently, crankie projects with both multiage groups and elementary school students. I live in northern NH, where I spent much of my childhood, and spend time every year in my other village in England, with my father, some of my extended family, and beloved old friends. I am the mother of twin daughters about to be 20—intense love.
---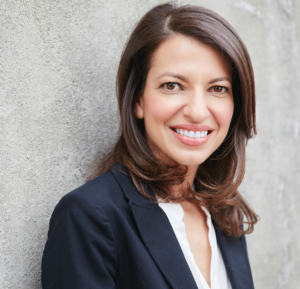 Michele Lamoureux is an entrepreneur, author, speaker, and podcast host, who is deeply passionate about helping women rise. As the host of The Good Life Coach podcast, Michele interviews experts and female entrepreneurs to inspire and guide women to awaken to their fullest potential. As the author of Design a Life You Love: A Woman's Guide to Living a Happier and More Fulfilled Life, Michele teaches self-love as the gateway to all you desire in life.
Prior to her work empowering women, Michele spent over fifteen years in corporate America as Global Marketing and Branding Director for professional services firms. She is a certified Empowerment Coach, a Holistic Health Coach, and is qualified to administer the Myers Briggs Personality Assessment.
---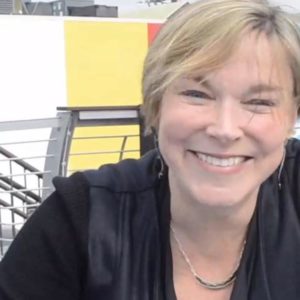 Amy Lynch: Amy began her career as a teacher (7th grade) in Bolivia. After regaining her sanity, she went back to grad school in Tennessee and earned an MA in Literature and Psychology.
During the 1990s, Amy founded Daughters, a newsletter for the parents of adolescent girls. A few years later she sold that publication to American Girl and worked with them for two years doing research about the psychology of girls. She published several books about parenting girls. Including "How Can You Say That," the best of the lot if you ask Amy, but sadly now out of print.
Amy has written fiction from time to time, but has always had a day job, either teaching, editing magazines or running her business, Generational Edge, working to help very different generations communicate and innovate together - without name-calling and other bad habits. Her newest book, "What's Your Gen IQ?" is forthcoming from Nautilus Press in the spring! Amy attended her first Gateless retreat this fall, and OMG she was/is completely body slammed, in a good way. In the meantime, Amy is elated to be part of Gateless and to give voice to the girls of the Appalachian mountains (where Amy grew up). Amy lives in Nashville, Tennessee, but there's a moving pod in her yard, and she has bought a house in Asheville, North Carolina.
---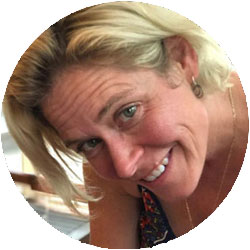 Melanie Maure. What to say in a bio...I'll say what I do, enjoy, love instead of the flimsy titles. I live and play and create in British Columbia. I counsel and coach and connect with people who've experienced trauma. I coach and co-create with fellow writers. I thrill and despair as a writer. And I have a love, his name is Jim. Jim is the world's most gorgeous black lab. Throughout the academy, I will be reworking a completed manuscript for a novel and will work on finishing a second novel. At least that's what I'm telling myself now.
---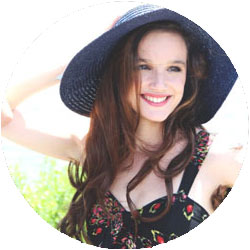 Sarah Montana is a Gateless Trained teacher, screenwriter, playwright, and writer. She recently made her TEDx debut at Lincoln Square with her talk, "The Real Risk of Forgiveness—And Why It's Worth It." She is currently writing two movies for the Hallmark Channel. Her most recent play, The Girl, The Ghosts, and the Minotaur was selected for a staged reading at Life Jacket Theater Company's 2017 Proof of Concept Reading Series in New York City. She is currently working on her own memoir and has ghost written book proposals for celebrity experts, some of which have been sold to publishers for six figures. She creates and shapes content for authors and business owners, including ebooks, articles, memoirs, and marketing copy.
---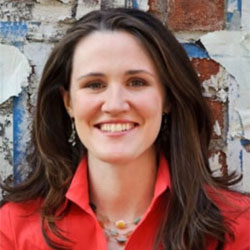 Liz Murray is a speaker for the Washington Speakers Bureau and the bestselling author of the memoir, Breaking Night, that details her admission to Harvard University despite having been homeless during her teenage years. During that time she won a New York Times scholarship. She has been awarded the Appalachian Women's Fund inaugural Women of Vision award, the White House Project's Role Model Award, a Christopher Award, and the Oprah Winfrey Chutzpah Award. She is the subject of Lifetime Television's Emmy-nominated original film, Homeless to Harvard: The Liz Murray Story. Murray graduated from Harvard in 2009, and went on to receive her Masters in the Psychology of Education at Columbia University. Today, Murray is a passionate advocate for under served youth, working to end generational poverty through relationship-based learning. Liz has spoken alongside Steven Covey, Mikhail Gorbachev, the Dalai Lama, and Tony Blair and has been featured on ABC News, 20/20, Good Morning America, the Today Show, and CNN among many others. She is married to James Scanlon and has two children.
---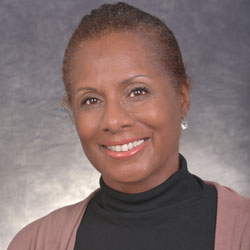 Mary Okoye heads the Tucson office of Public Affairs Firm of Scutari and Cieslak. She is well versed in strategically positioning her corporate and government clients to succeed at the state, local, and federal level, by developing winning external relations , critical communications, and advocacy strategies. She has represented the interests of corporate clients such as AT&T, Hudson Group, Airbnb, and Cigna. Ms. Okoye graduated from the University of Arizona College of Law and was subsequently admitted to the state bar of Arizona. She also attended the Georgetown Law Center in Washington, D.C., her third year of law school, while interning with the office of Senator Dennis DeConcini. During her career as an attorney she has worked in private practice, served as a Tucson City Court Magistrate, and was Pima County Public Fiduciary prior to accepting her position with the City of Tucson as Director of Intergovernmental Relations. Ms. Okoye has facilitated Town Halls, Public Meeting, and numerous focus groups on behalf of the Tucson Unified School District. A lifelong volunteer, passionate about and committed to the Tucson area, she currently serves on numerous boards including the Community Foundation of Southern Arizona, Tucson Pima Library Foundation, and the Urban Libraries Council.
She annually serves as a moderator for the prestigious Tucson Festival of Books. Her fiction writing is multicultural and women centered. Her memoir, Redbone, has been placed with a literary agent.
---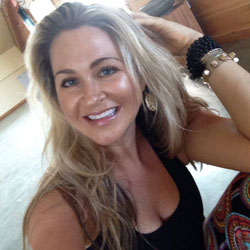 Alysa Osvog often jotted "writer" on medical forms under the blank space for occupation. Perhaps as a secret ambition, fantasy persona and mere conversation for her new doctor. Yet, besides scribbling in a journal since she was a child, did not seriously put pen to paper until she embarked on a Writer's Retreat Oct 2016. Part of her soul began to pour on the pages, and she found the power of her written word as an expression of art, creative joy, and cathartic therapy. Alysa describes her adventure into the literary world like embarking on a journey to a very foreign land, learning a brand new language; thrilling, daunting and a little bit scary all in a Divine way. Balancing her full time career as Certified Yoga Therapist in California, writing became more than a pastime, she choose to pursue deeper while living in Bali 2019. Alysa has completed three manuscripts while intentions to publish and continue her series, titled A Few Lifetimes Away.
---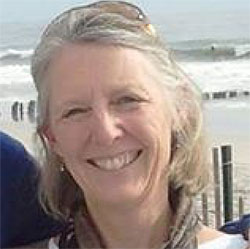 Peggy Ottman, Wilton, CT, 61 years old, grew up in NW Ohio and moved to NYC after college (Denison University BA in English Lit). Married my college sweetheart and moved to CT in 1983. Three children (Bill-34, Elizabeth-32, Jack-28), recently became a grandmother in September.
Have been writing on and off my whole life. Self-published a children's book, The Lonely Loon, in 2011. Have been working on a memoir for the past year and a half about the 6 weeks I spent in Ohio with my two sisters while our mom was in Hospice - it's working title is "Losing Mom" and I think I'm about midway through although not totally sure.
Attended my first Gateless Retreat last May and it was just the best experience ever, so can only imagine how great the Gateless Academy will be! Am incredibly grateful for the opportunity and can't wait to start!
---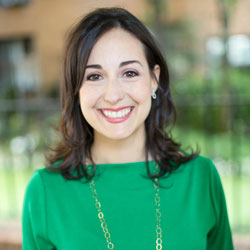 Paula Rizzo is an Emmy-award winning television producer, best-selling author, and a media trainer and strategist. As a former senior health producer for Fox News Channel for more than a decade, she produced segments with a range of top experts, including JJ Virgin, Jillian Michaels, and Deepak Chopra. A media veteran for nearly 20 years, she also worked in local news in New York City as a producer for WCBS, WPIX, and WLNY. She coaches experts and executives to perform better on camera and produce their own videos.
She's the founder of ListProducer.com and author of Listful Thinking: Using Lists to be More Productive, Highly Successful and Less Stressed and Listful Living: A List-Making Journey to a Less Stressed You. She's also co-creator of Lights Camera Expert – an online course geared towards helping entrepreneurs, authors, and experts get media attention. She also teaches Become A Video Star - a virtual workshop that empowers experts to create their own compelling videos.
Paula has been featured in major media outlets like FoxNews.com, Business Insider, and The Daily News. She's a contributor to MindBodyGreen.com, Entrepreneur.com, and Thrive Global. A veteran speaker, she's presented at MA Conference for Women, HOW Design Live, New York Women in Communications, National Association of Professional Organizers (NAPO), and many others. Go to PaulaRizzo.com for more.
---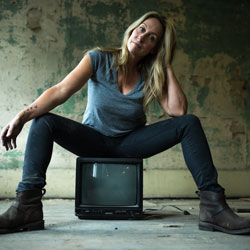 Amy Speace lives in Nashville and is a singer & songwriter and has been making records since being discovered by Judy Collins in 2006. Collins signed Amy to her record label, took her on the road and subsequently recorded Amy's songs. Amy's latest album "Me And The Ghost Of Charlemagne" was released September 2019 and the title track has been nominated by the UK-Americana Music Association for "International Song of the Year". She teaches songwriting and performance in workshops around the country as well as privately via Skype and at her own "Songs From The Well" retreats outside of Nashville. She is a graduate of Amherst College (English & Theater) and The National Shakespeare Conservatory's Professional Actor's Training Program (NYC). She's had essays published in The New York Times, Paste Magazine, No Depression Magazine, American Songwriter Magazine in the Blue Rock Literary Journal. She blogs at MenopausalMommy.blog about having a baby at 50 and what a real Geriatric Pregnancy is like, and she is trying to work on turning that blog into something larger and is slightly nervous to say the word "book" or "memoir" but there it is, she's said it and so she's committing to it and hoping that whatever she's writing will resonate...
---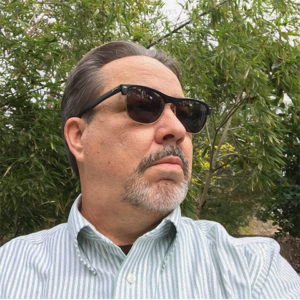 Joe Tankersley is a writer, futurist, and advocate for better tomorrows. At various times he has worked as a screenwriter, filmmaker, educator, and bartender. The only job he has ever held for more than two years was with Walt Disney Imagineering. During his 20-year career working for The Mouse, he wrote and produced theme park attractions at Walt Disney World and led WDI's strategic foresight group. While at Disney, he discovered his true calling: to help others imagine their own "Great Big Beautiful Tomorrows."
When he's not staring at a blank page he works as a foresight consultant to corporations, nonprofits, and community groups; speaks at conferences; and serves on the board of the Whale Centre, an environmental nonprofit.
A long, long time ago Joe was a high school debater in Nashville Tennessee. His ability to talk fast got him into Emory University where he discovered that a major in Literature was the best choice for someone constantly traveling to debate tournaments. After the BA he avoided the real world for three more years by getting an extended MA in Mass Comm at Florida State University.
Forced finally to get a real job, he started out writing scripts for corporate videos and graduated to writing/directing low budget feature films. In retrospect, it's a good thing he didn't become the next Spielberg otherwise he would never have written his first book, Reimagining Our Tomorrows: Making Sure Your Future Doesn't SUCK, in 2018. Joe and his wife Susan (the responsible one) live in Winter Springs, Florida where, if current trends continue, his future grandchildren will inherit beach front property.
ABOUT MY WORK: The stories we tell determine the futures we create. My goal is to help others imagine what is possible so that we can create better tomorrows together.
---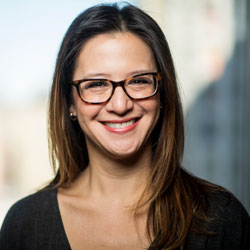 Terri Trespicio is an award-winning writer, speaker, and brand advisor. Her TEDx talk, "Stop Searching for Your Passion," has surpassed 6.5 million views. She was named by Hubspot as one of the "Top 18 female speakers who are killing it," and one of the world's leading creatives by Creative Boom magazine.
A former magazine editor and radio host at Martha Stewart, she has appeared on the Today show, Dr. Oz, The Early Show, The Martha Stewart Show and The Anderson Cooper Show. Her work has been featured in Oprah magazine, Marie Claire, Prevention, Business Insider, Forbes.com, and Inc.com. An in-demand speaker who presents at conferences across the country, she was rated the #1 speaker at Barron's Top Independent Women Advisors Summit and How Design Live.
Terri is also a stand-up comic and has performed at famous Manhattan venues including Caroline's, Dangerfield's, Gotham, and New York Comedy Club, and was a quarter finalist in the She Devil Comedy Competition.
Terri earned her BA in English from Boston College and a MFA in Creative Writing in 2002 from Emerson College, where her thesis, a collection of poetry, won the Graduate Dean Award. A finalist for the Iowa Award and Glimmer Train, her literary work has appeared in The Greensboro Review, New Millenium Writings, and The Baltimore Review, where she won first place in their 2016 creative nonfiction contest. Certified in the Gateless method for capturing creative genius, she's the creator of the Six Week Sprint, a dynamic program for generating new work, and leads workshops and retreats all over the country.
She's represented by Johanna Castillo at Writers House, and her forthcoming book, tentatively titled Stop Searching for Your Passion, will be published in spring 2022 by Atria Books / Simon & Schuster.
---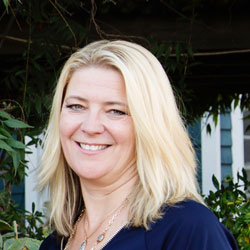 Michelle Twardowski lives in San Diego with her husband and two daughters (ages 15 & 12.) She was the founder and Executive Director of the non profit organization Ava's Angels in San Diego for nine years. The organization supported families with sick or disabled children. Recently Michelle decided to dissolve the organization so she could spend more time working directly with families and less time doing paperwork. She is also involved in her daughters' school and her local community.
Michelle attended her first Gateless Retreat last spring and couldn't be happier about being a part of the Academy. She is excited to get the words out of her head and on to the page.
---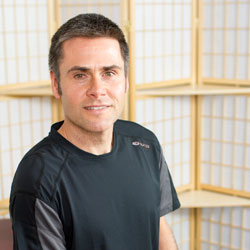 Phil Wharton is considered one of the most respected and sought after musculoskeletal therapists and trainers in the world. He has worked with and trained hundreds of Olympic medalists, world record holders, national teams, and professional teams; as well as luminaries of stage, screen, and business. He is the co-author of The Wharton Health Series (Random House), including The Wharton's Stretch Book/Back Book/Strength Book/Cardio-Fitness Book.
In 2019 Random House released a new edition of the Whartons' Stretch Book. Digital versions of the Strength Book (Complete/Upper Body/Lower Body) came out in digital version in 2016.
He has been featured on NPR and Sirius XM Radio, Dateline NBC, The Discovery Channel, CBS, and more. And in Elle, Forbes, Prevention, Shape, USA Today, the Wall Street Journal and Runners World (The Whartons' column The Body Shop appeared for five years).
---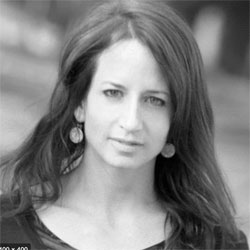 Diana Whitney writes across the genres in Southern Vermont with a focus on feminism, motherhood, and sexuality. Her first book, Wanting It, became an indie bestseller in 2014 and won the Rubery Book Award in poetry. Her irreverent parenting column, Spilt Milk, was syndicated in VT, garnered a loyal readership, and ran as a public radio commentary series. For years she was the poetry critic for the San Francisco Chronicle, where she featured women authors and LGTBQ voices in her column. Her personal essays and book reviews have appeared in the New York Times, the Washington Post, Glamour, Longreads, The Kenyon Review, and many more. She's grateful to have received writing grants and awards from the Sustainable Arts Foundation, the Vermont Arts Endowment Fund, Virginia Center for the Creative Arts, and the Women's National Book Association. A yoga teacher by day and a feminist activist by night, Diana writes op-eds advocating for survivors of sexual violence in the Boston Globe, Dame Magazine, Ravishly, and local media outlets. Her latest project is a diverse, inclusive anthology of contemporary poetry for teen girls, forthcoming from Workman Publishing in 2021.
Find out more at www.diana-whitney.com
---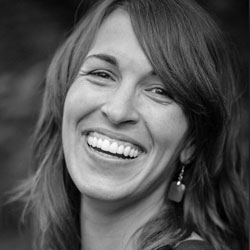 Liz Wiig's journey into her current occupation - global + experiential education - began with childhood expeditions to visit family in the melting pot of Honolulu. Here, she was first indirectly exposed to issues of cultural survival, colonialism, and "Westerner's" exoticism of foreign cultures. This exploration continued with "armchair" travel books, followed by becoming a writing tutor, mostly for international students, in college. Through her love for food, cooking, and reading, Liz moved to Italy, where she studied linguistics and culture. and worked with the World Wildlife Fund to run summer camps in Le Foreste Casentinesi National Park. She joined Where There Be Dragons over a decade ago and has worked in many different capacities, from admissions and outreach work to teaching in the field in Morocco, Senegal, India, and Guatemala. As a Program Director, Liz is enthusiastic about introducing the Dragons approach to cross-cultural + experiential education to a wider audience and interacting with teachers and educators who are equally passionate about the value of global experiential education. Liz is a perinatal and infant massage therapist, food enthusiast and educator, ardent outdoorswoman, budding writer, and finds meaning in exploring the connections between her pursuits. Most recently, she has been focusing her travels on farm-to-table projects and education. She lives in Boulder, Colorado with her 10-year old son, spending most of her time in the kitchen, the mountains, or playing with their young puppy.
And: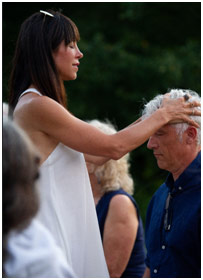 Suzanne Kingsbury is the founder of Gateless Writing, Inc, and an award-winning, bestselling author, whose work has been translated widely abroad and optioned for film.
In 2007 after graduating from the Bennington College Masters in Fine Arts program, Suzanne founded Gateless Writing, an internationally-acclaimed organization whose unique methodology combines brain science, ancient Zen techniques and some of the most potent industry resources to help writers create domain-changing prose. She is the recipient of a Fulbright Award and the Oxford Town Fiction Award and her work has been profiled in Rolling Stone Magazine(European edition), the Guardian, the LA Times, O Magazine, BuzzFeed, Bustle, Ms Magazine, Thrive Global (top writing retreat of 2017) NPR syndicates and more...
Through retreats, workshops, one-on-one intensives and career training programs, Suzanne has helped countless writers on their way to landing top agents, signing lucrative book deals and winning prestigious literary awards. Her writers have been profiled in some of the world's top media outlets including The New York Times, the Wall Street Journal, CBS, NBC, ABC, Forbes, USA Today, the Jane Pauley show and more.  She believes if you are a writer, you have been tapped by the divine to be a conduit for a message only you can tell and that writers can move a crowd with the power of story.
---