2022 Gateless Teacher Training
Awards and Fellowships
---
The following fellowships are available for the 2022 Gateless Teacher Training  in Madison, CT.
Awards are based on need, desire to serve and ability to share talent and skill. 
To apply please send a paragraph of intent of 250-500 words in a word document addressed to the Gateless Fellowship Committee at gatelesswriting@gmail.com, explaining your intent to do the Gateless Teacher Training, where you are now and where you have been that has led you to Gateless.  
Please include your financial situation (tax returns are helpful) and why the assistance is most needed at this time. While we do not need to know the whole of your financial history, outlining why the award will help you furthers our ability to assist you. If you have a special gift you would like to share, please feel free to let us know, and we can try to incorporate it into a scholarship opportunity. Otherwise, please choose an award below that you would like to fulfill.

Each individual award can range up to $1500 depending on the time served during the training (the bodywork fellowship and the chef fellowship offer deeper fellowship opportunities). Prices can sometimes be lowered if participants are interested in sharing a room.

Please be aware that receiving an award in no way limits what you might do post-training. People's lives can shift dramatically as a result of Gateless, and what you anticipate may change as you move through the training and learn about the array of possibilities open to you. 
Acceptances are made on a rolling admissions basis. Fellowship recipients are also eligible for a payment plan. Please direct any questions to: gatelesswriting@gmail.com. Thank you!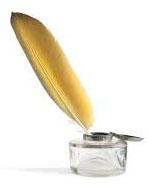 The Gateless Golden Scribe Award (2): For two writers who have 1. shown a love for detail. 2. shown an ability to relate to the media. The Gateless Internal Scribe will be writing up notes during the training, keeping track of the prompts and the most pertinent training information from the day, including the daily "shot of spirit" on the board. The Gateless External Scribe(s) is a writer who has had experience with the media and other publicity outlets, and will also be brainstorming with Suzanne during the year about publications and places to move the Gateless methodology into a larger cultural frame.Please describe in the letter of intent when you discovered writing and why you would like to share it with the world.  Previous scribe: Jan Taylor, TN and Lisa Faulkner, CA  Emily Pereira, CA, Jennifer Violi, OR, Sarah Montana, NY, Ken Schneck, OH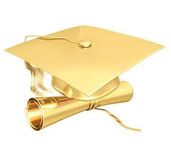 The Gateless Education Award: For a scholar who has served through teaching. Part of the mission of the training is to educate educators about how Gateless can impact students' and educators' lives both  in and out of the classroom. The teaching award asks that the participant volunteer to offer Gateless workshops in their local school system or another local organization, present Gateless at education and teaching conferences and further the integration of Gateless into the world of education in any way possible. In the statement of intent please outline the teaching experience or curriculum development experience you have had, why you feel drawn to Gateless now. Previous Teaching Fellow: Annalisa Parent, VT and Jen Wetham, WA; Caroline Webster, VA; Alexandra Muck, VT.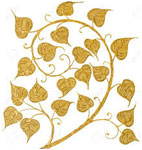 The Gateless Community Leadership Award:  This award is for the scholar who would like to extend his or her work into a community that otherwise may not have access to writing workshops, including prisons, assisted care facilities, homeless or runaway shelters etc…This writer may also helps with idea generation on the Gateless internship program for teachers.  In your letter of intent, please describe the social activist work you see yourself doing in the world with Gateless, and whether you have engaged in this work previously. Post-award commitments include providing three Gateless offerings to the community. The training will help you set this up.  Previous Community Leaders: Kate Gray, OR and Alysa Osvog, CA.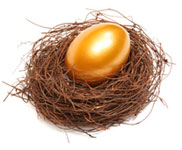 Gateless Growth Award:  This award is for a writer who wishes to bring Gateless into the corporate and entrepreneurial setting to assist business leaders to grow a larger and more committed client base, effectively handling workload and productivity, supporting collaboration rather than competition and generating sustainable and fantastic financial resources.  This writer represents our own unlimited potential and nurturing ourselves in this sometimes fanatical world.  In the letter of intent please tell us about your business or industry and provide a website address. Previous Growth Scholars: Laura Rothschild, CA and Eaddy Sutton MA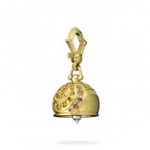 The Gateless Therapeutic Care Award: This scholar has exemplified achievement in the area of  therapeutic care. This award is about bringing Gateless to therapeutic care practitioners as a tool for them to practice self-care and to assist them with clients. In your letter of intent, please explain your career in therapeutic care and how you think Gateless might move with you in this capacity. This scholar offers their services throughout the week if another writer needs support moving through the training.  Previous Therapeutic Care: Jennifer Downs, MD, Melanie Maure, Vancouver  Kevin Jennings, NYC and Murphy Lewis, France.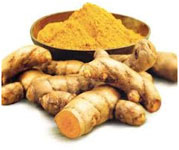 The Gateless Gourmet Award: This award is for a Gateless Scholar who would like to nurture the group as chef.  While each trainee will be assigned days in the kitchen, this writer cooks our meals, makes sure we have snacks and sweets and generally loves up the group through their knowledge and skill in the area of cooking. Gateless pays for the meals. This scribe receives $2500 off the price of the training (unless staying off-site and then $3000 off). The All-Around-Sweetheart (see below) will be on-hand to assist. Previous Gateless Gourmets: Renata Rokicki, CA and Kelly Bowen, VT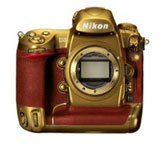 The Gateless Videographer/Photographer Award:  Having a skilled participant document the training is one of the best ways for us to bring the experience home and carry it with us.  Our group photographer or videographer takes photographs and/or video and by the end of the week has created a slideshow or short (under five minutes) video of our experience together.  Please send samples of previous work and let us know what equipment you currently hold. Previous Photographers: Jeff  Woodward, VT and Lizbeth Finn Arnold, NJ; Stanley Dankoski, NC; Melsine Alegre CT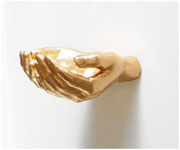 The Gateless Bodyworker Award: During the training, participants are offered bodywork with a seasoned bodyworker who is part of the program.  Because the training is a highly intensive, blocks worked out on the page are often asking to be released in the body.  Please apply by telling us your experience as a bodyworker.  Thai massage bodyworkers, shiatsu and any other massage practitioners are welcome. Previous bodyworkers: Karen Kenney, NH and Lara Darrow, VT and Sarah Byrden, OR and Aiden Avery VT .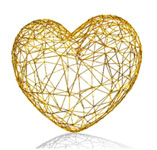 The Gateless All-Around Sweetheart Award:  This writer helps with setting out and clearing meals and snacks, drops people at the train station, works at keeping the group on time, runs to the grocery store, chats with food providers and is the container for the group. Previous Sweethearts: Kate Baldwin, MA and Kellie Finn, MA and Dylan Essertier, NYC.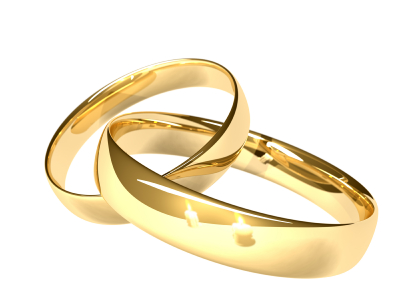 Gateless Ally Award: Is for two writers who would like to attend the Training together. Martin Luther King Junior often referred to "Beloved Communities", groups brought together with the ideal of lifting one another up. This is for two people who feel their friendship and/or career trajectories have been intertwined and can support one another as they move forward. This includes a shared room and the opportunity to do our private mentoring session together. Each scholar gets the fullest scholarship available. Please describe your friendship in a shared letter. Previous Scholars:  Ivonne Sen and Claudia Wiltke, Germany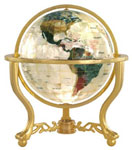 The Gateless Travel Award:  $500 For a scholar who is traveling from a distance of more than 500 miles to reach the training This scholarship cannot be combined with other fellowships.