The Online Gateless Writing Academy
A 9-month Mastery Program for Writers with Work-in-Progress.
NOTE: For the 2019/2020 academic year, The Gateless Academy is offering two paths for our writers:
The Discovery Path is for writers who are discovering the power of their written work, they are reveling in the exploration and adventure of the word though they may not be sure where they are going with their projects. They need collaboration, a network and craft + tools to buoy their agency on the page.
The Mastery Path is for writers who are on track to complete and sell their manuscripts, they may already have agents or have finished proposals. They need collaboration, a network and the crucial tools of the craft to make them bestsellers.
You may choose your path during the application process.
What is The Gateless Writers Academy?
The first of its kind, this 9-month online mastery program with Gateless is one of the most intimate and powerful ways to complete your manuscript and get it ready for the agent's hand, the bookstore shelf. The Gateless Academy is one of the most comprehensive book-writing programs in the world, the journey of a lifetime to a completed manuscript. By the end of The Academy, you will have what you need to create a successful writing career. Your work will be ready to move with power and influence into a waiting world.  
You will receive:
1. A nationwide network of unconditional support for your writing, including bestselling, award-winning authors, agents and publishers who will cheerlead you on your path to success.
2. In-depth personal attention to draw out your unique genius on the page and your singular talent as a writer.
3. Extensive craft colloquia, built to reveal insider industry knowledge that crosses genre and aptitude.
4. Cutting edge teaching methodology that transforms the brain's approach to creativity.
5. Life-changing insight from literary luminaries in the industry.The result? astonishingly beautiful work that wows agents, publishers and an audience of readers.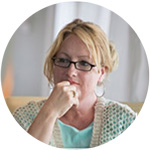 Nothing in my writing life has ever come close to The Academy. When I first joined, the novel I had been working on had been stalled for over a year, my understanding of how to proceed was hazy. Gateless stoked a fire in me.  I will never be the same. The Academy is a safe haven where the creative genius is free to run wild without inhibition.  Acquiring invaluable tools for the craft, reading the work of other writers, and getting unbelievably insightful feedback on my own work has moved my novel forward in profound ways. I can happily say I am in the homestretch with my novel, and I have everything I need to succeed as an author. My only regret? Not doing it sooner!!! 
-Kim Griffin, novelist, Austin, TX.
What Will Happen to My Writing Career?
Gateless is a national movement, busting the myth of the struggling writer and creating bestselling, award-winning authors.
Because of Gateless' unprecedented approach to the page, and the family of nationwide support, Gateless Writers who have attended The Academy have seen their writing fought over by agents. They've gone to auction with first books, signed six-figure deals and won prestigious literary awards.
Cutting-edge scientific brain research shows that the old way of focusing on what isn't working interrupts the imaginative output and creates almost impossible odds for the writer. The Academy gives you a clique of writers.  Together we share work and challenges,  agents' and editors' names, and encourage each other through life-changing acceptances. We identify your innate and singular genius and help you lean into it, so you are able to meet unprecedented success in the industry.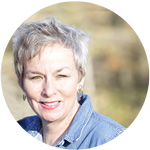 The Academy ranks as one of the most important gifts I have ever given my work. Suzanne Kingsbury was truly sent here by the gods.  When I came into the Academy, I was unsure if the story or my characters held water or if anyone would even care about them.  I left with a bevy of balcony people at my back, cheering me on when I open my laptop and present myself.  I can hear them screaming: "More more more!" I feel girded. I feel like a safety net is beneath me. Now I can climb higher, take more risks. The Academy isn't just now, it lasts a lifetime.  The seminars hold wisdom for the ages.  Gateless is a gift. It buoys you forever.
--Bren McClain, TN, winner of the William Faulkner - William Wisdom Writing Award and Author of the critically acclaimed, 
One Good Mama Bone
, Nashville, TN.
But Is The Academy for Me?
Any writer of memoir, fiction, how-to work or self help is welcome to apply.  While writers with innate talent seem to be drawn to Gateless as a rule, the Academy is structured to cater to writers at any point in the path. Gateless' avant-garde methodology was formulated to meet and transform the work of new and seasoned writers into books that sell.
Previous Academy masters have been post-grads with MFAs; previously unpublished writers just starting out with books-in-progress; mid-career writers who want to move higher in the industry; and those considering the MFA, who want a more intensive, intimate path to publication.
If you yearn for that trusted mentor, if you crave industry knowledge and want to be introduced to authorial icons further ahead on the road, if you long for a literary family who resemble the luminaries of 1920's Paris, The Academy is for you.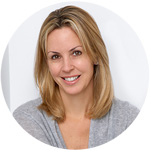 The Academy was life-changing for me. When I started I was filled with doubts about the book I was writing. Through the positive feedback and massive Gateless love, Suzanne's unbelievably insightful words to me during the writer's showcase, her amazing seminars, I was filled with fantastic information, I felt a huge paradigm shift. The Academy is about transformation and alchemy.  Other writing programs give you the mundane, Gateless has the magic.
I was transformed as an artist because of it. It was a once-in-a-lifetime experience.
--Daintry Jensen, MA, author of the critically acclaimed middle grade book, 
The Hidden Forest,
Brooklyn, NY.
The Principal Elements of The Gateless Academy:
1. 100 Hours of Mastery Seminars on Process and Craft: The Gateless Masters Academy consists of over 100 hours of deep-dive seminars that were created especially for you to launch your lifelong career as a writer.The difference between a writer who stays stuck in work-in-progress and the author who sails into a life of awards, six figure book deals and movie options does not lie in who you know, the topic of your work or even how much you write, it lies in acquiring a set of potent, little-known tools that harness the power of the written word and give you incredibly power on the page. These modules cater to all genres whether you are writing a how-to, a memoir or a novel. You can see a full syllabus by clicking here.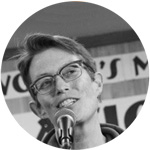 The Gateless Academy has been one of the most vital, enriching, freaking-beautiful things I've ever done for my writing and for me.  I felt tentative when I signed up, excited but lacking some confidence. Through The Academy, I gained a team of cheerleaders and felt very close to the online risktakers and shakers. It's for writers who are willing to be vulnerable and honest and generous. The insights from The Academy have gotten inside me, they are in my blood. There are many approaches to writing and teaching writing, the Gateless approach blends science and spirit and d integrates the best part of ourselves, so we can connect to the best part of others. --
Kate Gray, Pushcart Prize winner and author of the critically-acclaimed novel,
Carry the Sky,
Portland, OR.
2. The Online Writing Salon: Gateless writers in the Masters Academy showcase 500-800 words for review on the online forum. This is the pow-wow, the conversation and the inspiration. In the group share we use the Gateless methodology in all its powerful glory to comment on where your work has energy, what shines, and where to focus your writing time. This gives you the surety of where your work is singing, so you have the inspiration to keep working.
This is a time to put the foundational tools you are learning to work and try out their glimmer in the group. The Academy hand-picks their students, and because of their caliber, they will be highly skilled at feedback and will offer explosive Gateless critique. Your salon will become  your writing family. Combining this kind of Gateless critique with the foundational tools is one of the fastest ways to move your work to the point of publication.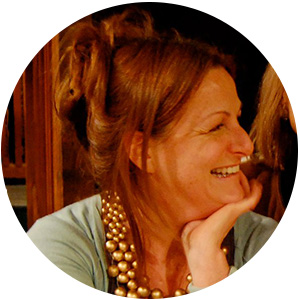 The Academy was magic. When I signed up, I was experimenting with a new book, and I wasn't sure if it would work.  But my work got better every week, the seminars were so packed with information, I didn't want to miss anything, and there was so much love pouring forth, the weekly salon was like a high.  When I read aloud during my showcase and heard everyone's feedback, I felt lifted on a cushion of support. I was high for days. It was a gift from everyone there. I write more freely now. The work comes from a place deep inside me. Gateless taps into the place where your writing might be stuck and frees it up to flow on the page. It almost bypasses the intellect.  You find a direct path from the body to the page. 
--Sheena Cook, MFA, award-winning Author of
A Month in the Country
, repped by Curtis Brown, Baltimore, MD.
3. The Sunday Showcase: That's you, in the spotlight. Each month, we will spotlight you during our online Academy call. The spotlighted writer will experience an hour long session where you read your work-in-progress and hear feedback from the group. You will have an opportunity tell your writing story, share your vision, and receive Gateless (this means specific and supportive) feedback.  You are then given the opportunity to ask questions, and inquire about doubts and ecstasies in relation to the process. You can ask everything from how to stay motivated to how to find an agent. We  talk about your challenges related to themes, structure, character development, byline, publications and much more.This is a transformational chance to allow yourself to feel buoyed while manifesting your literary dreams. Reading aloud and having your most pertinent Q's answered is often the creative fuel needed to dive back into the page.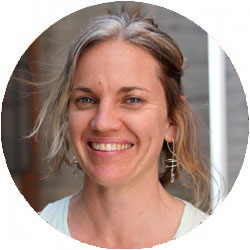 The Gateless Academy is hands down the best thing I've ever done for my writing, I was unsure what the heck I was writing, I knew I had something and I needed to turn toward it, but I didn't know exactly how. During The Gateless Academy, I finally got incredible craft tools and insight on my work, I gained a network of supportive, loving writers who cheerelead me on. I felt so seen, so loved, so held, so encouraged. We were all invested in each others' success and growth. If you want to write, sign up for this. It is so, so beautiful. Gateless ranks number one, top of the top, of all the things I've done for my writing
--Sarah Byrden, Writer, Worldwide Speaker and Founder of The Elemental Self, Portland, OR.
4. Luminaries in the Limelight: Our incredible family of online faculty arrives to the Gateless party during our year long program to mentor you on everything from psychology and the art of writing to crafting a bestseller.  The faculty includes multi-genre authors who have hit bestseller lists, comedic writers who have graced some of the nation's biggest stages, boutique literary agents who can tell you how to land an agent, and previously unknown authors who have scored major media attention. These folks are daring, accessible and open to answering all your questions as your learn to move your fantastic idea from the dream world onto the world stage.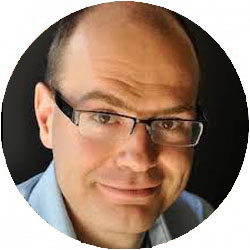 Before I entered the Gateless Academy, I was getting conflicting feedback on my work, and I wasn't quite sure how competent I was. The Gateless Academy gave me the tools to understand how to craft great writing. I wrote my manuscript from the inspiration I got from the seminars. The first word to last polished draft was written in the Academy. It was solicited for publication right after that and will be published this October. I've never experienced that before. Suzanne's feedback, and everyone else's, showed me that there is a powerful force to be reckoned with inside me. And it's nothing to be afraid of. It's something wild I can ride.
--Stanley Dankoski, Writer, Event Photographer and Editor, Asheville, NC
5. What's Next: Writers who are part of the Masters Academy  have access to queries that have garnered six-figure deals, proposal templates from award-winning writers, the truth about platforms--who needs one, who doesn't and how to organically grow one as an author, why the author platform is markedly different from others, and a list of the very best agents in the business for your work.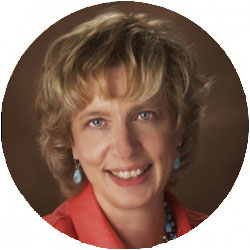 When I entered The Academy, I wanted to belong to a community of great writers, to feel equal among the giants in the Gateless room. By the end, I didn't want The Academy to stop. I wanted to mingle longer with the other writers, to soak in their writing and hear how much they love mine, to examine how I treat a story and learn from the experts about process and craft. I feel confident now in my talent, I return to Gateless whenever I'm in doubt. Out of all the things I've done for my writing, I can't rank it high enough, it's infinite.
Paula Diaco, Writing Coach, Burlington, VT.
Board Advisory Scholarships Are Available for The Academy through the Gateless Advisory Board. If you are interested in a scholarship, please email gatelesswriting@gmail.com and write Scholarship Needed in the subject line. Thank you!
The Academy starts on October 15th. Acceptance is on a rolling admissions basis, by application only.
To apply, please send a letter of intent to gatelesswriting@gmail.com profiling:
*How you heard about Gateless.
*Where you are with your writing now.
*What you most need from the Writer's Academy in terms of your work.
*Your greatest goals for your work (these can be small or large, they only have to be integrated with a personal vision).
*A ten-page sample of your work in progress.
Please send it in a word document, via attachment, 12 point, double spaced, no more than 650 words. If you would like an phone interview, please email us at gatelesswriting@gmail.com.
Payment: Cost for the Gateless Writing Academy is normally $5500. During the academic year 2018-2019, The Gateless Advisory board is offering a $2000 scholarship for all writers who are accepted into The Academy.  Above and beyond that, if you are interested in applying for a scholarship based on need, please send us an email at gatelesswriting@gmail.com.  Preference is given to writers who have taken the Gateless teacher training, have attended a retreat or have worked one-on-one in a mentoring capacity with Suzanne or one of our 55 Gateless teachers nationwide.  A deposit of $750 is due when the writer signs up. Payment plans are available to students at no additional cost.
Please inquire at gatelesswriting@gmail.com about creative possibilities for payment.