A 10-month Sanctuary and Mastery Program for Writers with Work-in-Progress.
The 2022-2023 Academy had begun. Please inquire at gatelesswriting@gmail.com    if you would like to apply for next year.
The Gateless Advisory Board offers generous scholarships, giving special preferences to writers of color, LGBQTA+, single mothers and writers with an affiliation to the Gateless community.  
To apply: please tell us how you heard about the Academy, what you are working on and up to 10 pages of your writing to: gatelessacademy@gmail.com
See the syllabus HERE.
A sample of your faculty are HERE.
What Will Happen to Your Writing Life As a Result?
The Gateless Academy is a 10 month book building program for writers with work in progress. Our intimate group of writers come together to share work, create their manuscripts together, and craft writing that moves a crowd and sells big on the world stage.
Gateless Academy Writers have been repped by agents at Park and Fine, Writer's House, Inkwell, William Morris, Aevitas, Defiore, Carol Mann, and more.
Alumni have signed book deals with Harpers, Simon and Schuster, Penguin Random House, St. Martin's Press and many others.
Gateless Writers of all genres have won and been shortlisted for prestigious international literary awards including Wigleaf, William Van Dyke, the William Faulkner Wisdom Award, The Annie Dillard Award for Creative non-fiction, the Baltimore Review's Short Fiction prize, Pushcart Prizes, The Gershwin Prize and more.
Gateless Writers have been profiled in top media outlets, including the Boston Globe, the New York Times, Business Insider, O Magazine, the Today Show, Rolling Stone Magazine and many others.
What Will I Experience?
A 10-month online literary experience, The Gateless Academy is one of the most comprehensive online book-writing programs in the world. With an intimate hive of 25 writers, you will immerse yourself in what it means to create work that moves a crowd and meet the movers and shakers of the literary world.  It is the journey of a lifetime, and one of the fastest ways to a completed manuscript.
The Gateless methodology is an unprecedented approach to building careers that busts the myth of the struggling artist and creates bestselling, award-winning authors.
A group of 10 bestselling, award-winning luminaries including the foremost development editor in the nation, who mentor you on your path, while you craft the book, create the platform, build the proposal and find the agent and publisher to move you book into the world.
A pod of genre-specific writers who share work-in-progress, on-page support, agents' and editors' names, and encouragement that lasts throughout your career.
A lifetime of over 100 hours of potent craft tools that harness your innate talent, and buoy your singular voice to give you agency on the page so that you can move toward the sale of this manuscript and many more.
The Academy Is For You If:
You are a writer of fiction, memoir, non-fiction and/or the narrative how-to.
You long for that trusted mentor who can give you insider industry knowledge and introduce you to authorial icons further ahead on the path.
You have completed an MFA and want a post-grad, book-writing program.
You never went to the MFA and feel like you need a professional program that helps to craft your book, introduces you to  industry insiders and gives you the network you need to compete in the literary world.
You are previously unpublished and want an intensive, intimate path to understand craft and publication.
You are a mid-career writer who wants to elevate your career and move higher up in the industry.
You are drawn to the written word as a powerful vehicle for changing the existing domain, diving deeply into writing as a path to self exploration and a bridge to divine connection.
You want to climb inside the magic of language and make mad crazy beautiful love to the page.
Writing really can be:
doubled over laughter,
a hit of the divine,
a wild uncovering of untold stories,
a daring ride into the singular genius you hold inside.
Literary success is right at your fingertips,
let's have a ball …
The Principal Elements of the Gateless Academy:


Accountability and Direction: For 10 months, you will be working with a small group of high-achieving writers who are moving their manuscripts to the point of publication. You will be sharing work in a 5-person pod  and receiving Gateless feedback that draws out your innate talent and singular genius. You will be given over 100 hours of cutting edge craft that helps to hone, clarity and create work that is on par with books that have gone on to change the global conversation. The Academy is built to facilitate creative risk- taking, elevate your craft and create writing that will change your life. See Past Academy Alumni HERE. 
Mentoring: Every week we meet in the Gateless Writing Showcase. Every session is recorded and sent to you in the event that you cannot make it. Here you have an opportunity tell your writing story, share your vision, and receive Gateless--specific and supportive--feedback. The Showcase draws out your strengths and power on the page. Whenever you have challenges related to theme, structure, character development, byline, publications, this is where you find answers. This is a transformational experience, where you will manifest the vision of what you want to move into the world.
The Writing Salon: You have the opportunity to meet for the internationally-acclaimed Gateless writing salon during these ten months to write with the group. These are evening-long excursions into creating fantastic writing inside the container of Gateless. A  prompt, immediate feedback and a party on the page.  Can't make it? No worries, there will be plenty of other times for you to get together Gatelessly.
Creative Neuroscience: In the Academy, you will learn inside the Gateless Methodology. This method of teaching writing (and many other mediums) was created from cutting-edge scientific brain research at Stanford, Johns Hopkins and the National Institute of Health. The methodology is built to cease activity in the area of your brain associated with judgement and criticism. Using elements of neuro-plasticity and techniques of Zen Buddhist meditation, you are dropped into your most powerful creative potential.  Once you have worked with the Gateless methodology you will understand where to focus so that you can achieve mastery on the page and in the world. Gateless writers have met with unprecedented success in the industry.
Luminaries: Once a month luminaries from the creative and the business side of publishing will arrive at our weekly meetings to massage your journey to the completed manuscript. The faculty includes multi-genre authors who have hit bestseller lists, comedic writers who have graced some of the nation's largest stages, literary agents who can tell you how to land a contract, and authors who have scored major media attention. These folks are daring, accessible and open to answering all your questions. You can ask everything from how to stay motivated to how to find an agent.  See Your Luminaries HERE.
Over 100 seminar hours of extensive craft tools. The Gateless seminars are only available through the Academy portal. The seminars include over 100 hours of private intensives that move writers toward the point of publication. These are extremely comprehensive, they are built from some of the highest literary minds in the world and contain all of the information you need to  move toward a successful writing career. The information in these recorded seminars has led writers from first drafts to 6-figure offers from Penguin, Simon and Schuster, Harpers Business, Holt, Little Brown, St. Martins Press and more. They will move you through critical blocks and show you everything you need to build a page-turning book that the agent cannot say no to.  They also contain not-to-miss information about building a query, proposal and a platform that brings you to the biggest sale. See Your Full Syllabus of Gateless Seminars HERE. 
The result? Astonishingly beautiful work that wows agents, publishers and an audience of readers.
A Sampling of What Writers Are Saying: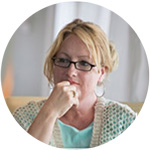 Nothing in my life has ever come close to The Academy. My novel had been stalled for over a year. Gateless stoked a fire in me.  The Academy is a safe haven for the creative genius to run free and wild without inhibition. Acquiring invaluable tools for the craft, reading other writers' work, and getting unbelievably insightful feedback has moved me forward in profound ways. I am in the homestretch with my novel, and I have everything I need to succeed as an author. My only regret? Not doing it sooner!!! 
-Kim Griffin, novelist, finalist for the William-Faulkner-William award, TX.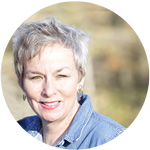 The Academy ranks as one of the most important gifts I have ever given my work. Suzanne Kingsbury was truly sent here by the gods.  The Academy lasts a lifetime.  The seminars hold wisdom for the ages. Gateless buoys you forever.
--Bren McClain, TN, winner of the William Faulkner - William Wisdom Writing Award and Author of the critically acclaimed, 
One Good Mama Bone
, Nashville, TN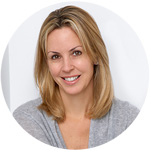 The Academy was life-changing. When I started, I was filled with doubts. Through massive Gateless love, Suzanne's unbelievably insightful words to me during the writer's showcase, her amazing seminars, I felt a huge paradigm shift. The Academy is about transformation and alchemy.  Other writing programs give you the mundane, Gateless has the magic.
I was transformed as an artist because of it. It was a once-in-a-lifetime experience.
--Daintry Jensen, MA, author of the critically acclaimed middle grade book, 
The Hidden Forest,
Brooklyn, NY.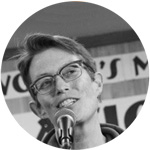 The Gateless Academy is one of the most vital, enriching, freaking-beautiful things I've ever done for my writing and for me.  I felt tentative when I signed up, lacking confidence. Through The Academy, I gained a team of cheerleaders and felt very close to the online risktakers and shakers.The insights from The Academy have gotten inside me, they are in my blood. There are many approaches to writing and teaching writing, the Gateless approach blends science and spirit and integrates the best part of ourselves, so we can connect to the best part of others.--
Kate Gray, Pushcart Prize nominee and author of the critically-acclaimed novel,
Carry the Sky,
Portland, OR.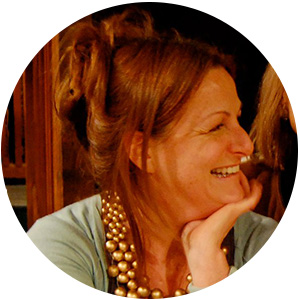 The Academy was magic. When I signed up, I was experimenting with a new book, and I wasn't sure if it would work.  My work got better every week, the seminars were so packed with information, I didn't want to miss anything, and there was so much love pouring forth, the weekly salon was a high.  When I read aloud during my showcase and heard everyone's feedback, I felt lifted on a cushion of support. I was literally high for days. It was a gift from everyone there.
I write more freely now. The work comes from a place deep inside me. Gateless taps into the place where your writing might be stuck and frees it up to flow on the page. It almost bypasses the intellect.
  You find a direct path.
--Sheena Cook, MFA, award-winning Author of
A Month in the Country
, repped by Curtis Brown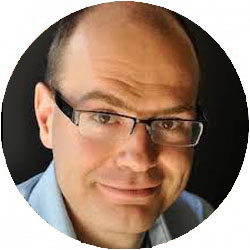 Before the Gateless Academy, I was getting conflicting feedback on my work, I wasn't quite sure how competent I was. The Academy gave me the tools to understand how to craft great writing. I wrote my manuscript from the inspiration I got from the seminars. The first word to the last polished draft was written in the Academy. It was solicited for publication right after that and will be published this October. I've never experienced that before. Suzanne's feedback, and everyone else's, showed me that there is a powerful force to be reckoned with inside me. And it's nothing to be afraid of. It's something wild I can ride.
--Stanley Dankoski, fiction writer, NC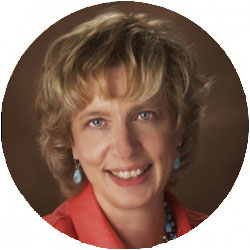 The Academy was designed to give you absolutely  everything you will ever need to succeed as a writer. Out of all the things I've done for my writing, I can't rank it high enough, it's infinite. When I entered The Academy, I wanted to belong to a community of great writers and feel equal among the giants. By the end, I didn't want the Academy to stop. I wanted to mingle longer with the other writers, to soak in their writing and hear how much they love mine, to examine how I treat a story and learn from the experts about process and craft. I feel confident now in my talent, I return to Gateless whenever I'm in doubt. .--
Paula Diaco, corporate writing coach and novelist, VT.
How Many Writers Are in the Academy? The Gateless Academy was developed as a post-graduate program. Its mission has since grown to include new writers with exemplary talent.  It is curated for the select writers who are accepted (about 25-30 a year).
When Do We Meet?
 We meet on conference call for about two hours once a week. This is not a video program. We meet on audio.  You can come and go and all calls will be recorded and sent to your inbox. We curate the Academy to meet the needs of our writers, if a time is prohibitive for you, let our team know at
gatelessacademy@gmail.com
and we shift the time. We design the program for the accepted applicants.

Will I Learn How to Craft My Book? There are over 100 hours of seminars on craft, publishing, platform building, the query and everything you need to craft a bestselling book and sell it big. These are online through our portal and will be available as soon as the program begins.
Will I Be Sharing My Work with Others? A private Drive folder will be assigned as soon the program begins. Every month you will be sharing  from your work-in-progress, you will comment and receive feedback in the Gateless method, which his the fastest way to move your book to sale.
I Have Heard About Gateless Writing Salons, Will I Experience These? Every three months, we will meet on Zoom to write together "salon style", experiencing the Gateless meditative prompts and moving into the writing together from a Theta State. You will then experience immediate Gateless feedback for your work-in-progress. This feedback fires neurotransmitters that spur on the creative process and shows you the powerful genius you hold inside.
What Kind of Time Commitment Is This? The Academy time commitment depends on how much work you are creating, how many times you decide to show up to calls, how engaged you are with your Pod, how often you listen to the seminars. The Academy is designed with your busy life in mind. You can listen to the calls and seminars at your leisure. Commenting in the pods is about 30 minutes a week.
Will I Get a Book Deal? Many Academy writers go on to create a career in the written word. They have been picked up by the Carol Mann Agency, Writers House, ICM, Parker and Fine, the Bent Agency, Inkwell Management and many of the most prestigious literary agencies in the world. Their work has been optioned for film, translated abroad and won the most coveted literary awards. The amount you use the Academy defines how potent it is for accelerating your work to the point of publication.
How Do I Apply?
Acceptance is on a rolling admissions basis, by application only.
Send a letter of intent to gatelessacademy@gmail.com profiling the following:
*How you heard about Gateless.
*Where you are with your writing now.
*What you most need from the Writer's Academy in terms of your work.
*Your greatest goals for your work (these can be small or large, they only have to be integrated with a personal vision).
Plus a sample of your work-in-progress up to 10 pages.
Please send your letter of intent in a Word document or a Google Doc to gatelessacademy@gmail.com, via attachment, 12-point, double spaced, no more than 650 words.
How Much Does It Cost?  
Board Advisory Scholarships are available. We give up to 25% off and give priority to single parents, biopic and LGBQTA and anyone else who has extenuated circumstances.
If you are interested in a scholarship, please email gatelessacademy@gmail.com and write Scholarship Needed in the subject line. Thank you!
Cost for the Gateless Writing Academy includes:
2 hour live calls every week at a time curated to your schedule.
Over the 100+ hours of in-depth craft seminars.
Participation in a 5-person writing pod to share your work.
Three live, virtual Gateless writing salons.
A showcase for your work-in-progress including a 1:1 with Suzanne.
Luminary calls with agents, publishers and award-winning authors.
Cost of the program: $500 a month for 10 months after an initial deposit of $1500.
Total Cost for the year: $6500.
Gateless Board Advisory Scholarships are available.
We offer up to 25% off and focus priority on single parents, bipoc, LGBQTA and anyone else who has extenuating circumstances.
If you are interested in a scholarship, please email gatelessacademy@gmail.com and write Scholarship Needed in the subject line. Thank you!
Cancellation policy can be found HERE.
We are so excited to write with you...