To gain a complete understanding of the Gateless Retreat model, the history, methodology, and more, please visit our main retreat page.
The singular magic of the Shamanic Journey and the bliss of Gateless Writing find confluence in this six-day once-in-a-lifetime retreat December 3-8, Santa Theresa, Costa Rica. In the land of surface dwellers, this is a retreat for the deep diver, the writer who wants to play in the haven of the sacred and write from the bliss of the unconditioned mind.
Using ancient wisdom from the ancient Mesopotamian scribes and some of the most consecrated rituals from the channeled shamanic tradition, you will find yourself writing from a place of rich profundity and systemic integration.
Designed to crack open convention and discover your limitless creative inside, this is your sanctuary, a tonic to intensify that which is astounding and undiscovered within.

You will experience:
--Gateless Writing Salons, a creative, literary massage merging ancient Zen, creative neuroscience and radical nurturing to draw out your innate talent and inner creative genius.
--Organic gourmet plant-based cuisine prepared by an in-house chef.
--Daily Thai head massage and hands-on Reiki to relax muscular and fascial tension + natural spa treatments that harness the medicinal properties of fresh aloe, papaya and coffee to reduce inflammation, improve blood circulation, and shed dead skin cells.
--Sound healing + Fire and Drumming Ceremony + Breathwork + Sweat Lodge to release past conditioning and previous programming, detox the cellular body, and re-wild the self, creating entirely new somatic pathways.
--Channeled Healing Session and Shamanic Calling-in of the ascended masters.  The channeled scribes and the ascended masters are invited into a sacred circle ceremony to heal the body and the soul, manifesting all that you ultimately wish to call into your life.
These curated embodiment practices put you in the theta/beta brainwave state so that the inner critic (what Gateless calls the "guard at the door") is seen through as a mirage, and you can create the life of creative agency and relational ecstasy that you have been envisioning.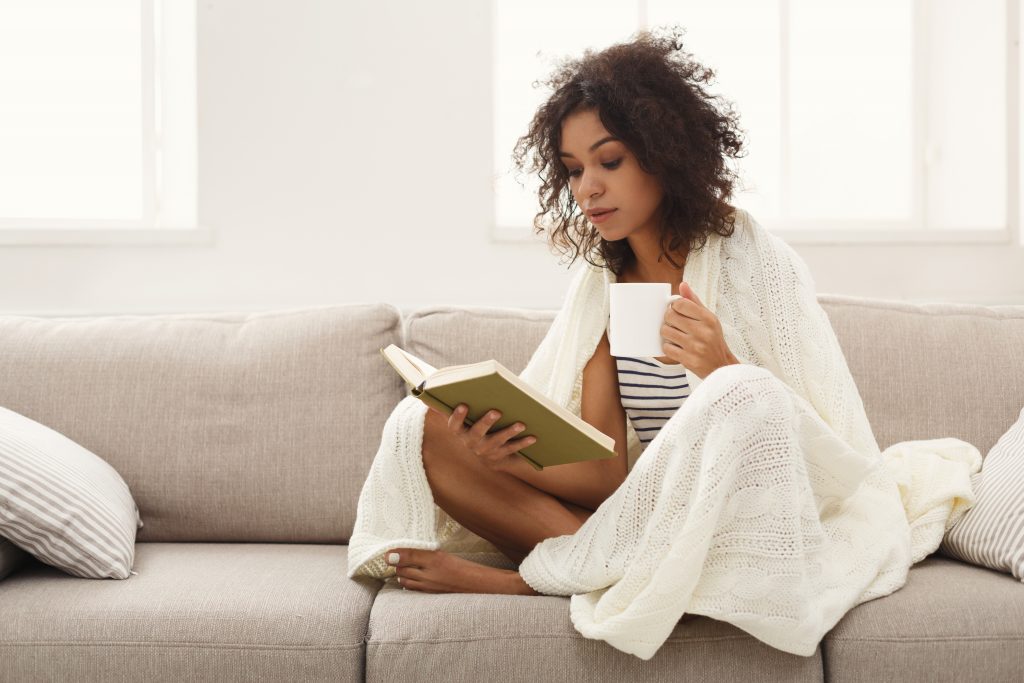 Arrival in Santa Theresa:
December 3d.
First intention ceremony at 12pm
Lunch at 1pm
Gateless Writing Salon
Dinner will be at 6:15 p.m.
First shamanic calling in at 7:30pm
Daily Schedule:
Morning salons and rituals start at 9:30 a.m. with Reiki, Thai massage and guided meditation.
Afternoon salons and rituals start again at 2 p.m.
Evening rituals start at 7:30 p.m.
Meals:
Morning meals at 8 a.m.
Lunch at 12:30 pm.
Dinner at 6:15 p.m.
Gourmet farm-to-table snacks all day 🙂
Closing Ceremony:
The last ceremony will end at 10 a.m. on December 8 with our last beautiful brunch to follow.
Where:
The retreat is held at the Sunrise Mountain Retreat in Santa Theresa, Costa Rica.  
To sign up and for all the details:
Please send an email to gatelesswriting@gmail.com
Your Gateless Facilitators: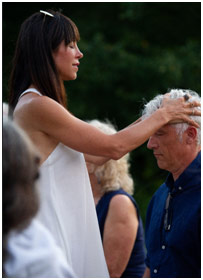 Suzanne Kingsbury is an award-winning, internationally-acclaimed author, whose work has been translated widely abroad and optioned for film.
In 2007 after graduating from the Iowa Writer's Workshop Novel-Writing program with Frank Conroy and the Bennington College Masters in Fine Arts program, Suzanne founded Gateless Writing, a global literary arts organization whose unique methodology combines brain science, ancient Zen techniques, and therapeutic nurturing to develop writers' unique talent and singular genius, enabling them to move through residual blocks and create domain-changing prose.
Suzanne is the recipient of a Fulbright Award and the Oxford Town Fiction Award and her work has been profiled in Rolling Stone Magazine (European edition), the Guardian, the L.A. Times, O Magazine, BuzzFeed, Bustle, Ms Magazine, Thrive Global (top writing retreat of 2017), NPR syndicates, and more ...
Suzanne is also trained in Reiki and certified in Thai Head Massage and can "read" a writer through touch. She began working as a scribe channel while she was leading her first Gateless Teacher Training in 2014, receiving messages from a divine source of unconditional love that helped writers find clarity and power in their words. As a writing intuit, she uses the sacred spirit of the word to understand deep patterning and repeated archetypes in a writer's work, that leads to profound alchemy in their lives.
Through retreats, workshops, one-on-one intensives, and career training programs, Suzanne has helped countless writers on their way to landing top agents, signing lucrative book deals and winning prestigious literary awards. Her writers have also been profiled in some of the world's top media outlets including The New York Times, the Wall Street Journal, CBS, NBC, ABC, Forbes, USA Today, the Jane Pauley show, and more. She believes if you are a writer, you have been tapped by the divine to be a conduit for a message only you can tell and that writers can move a crowd with the power of their story.
Emily Pereira
Emily Pereira is an International Retreat Leader, Yoga Teacher, Mindful Mama and Author of the internationally-acclaimed memoir: The Quest: from the Hollywood Hills to the Amazon Jungle, One Woman's Search for Enough. 
Using the same wisdom and healing modalities to transform her once sorrowful love story into sacred partnership with her Frenchman Manex, she has helped thousands of women call in heart-thumping-passionate-I-got-your-back-no-matter-what-love into their lives.
Emily's raw, vulnerable storytelling laced with mind-blowing insights about women's empowerment have reached over 5 million people worldwide, landing her speaking engagements and workshops at Wanderlust, Spotify, Assemblage, Summit Outside, H.E.R. Global Network, Buti Yoga, and Lorna Jane to name a few. She has written for some of the biggest media outlets of our generation and is building construction on the Sunrise Mountain Retreat & Wellness Center in Santa Teresa, a little seaside village along Costa Rica's Pacific Coast.
To Sign Up: Please send an email to gatelesswriting@gmail.com
All-Inclusive Cost:
Pricing includes four days of Shamanic ceremony, Reiki, Thai head massage, Gateless Writing salons, supportive peer support for your work-in-process, a personal chef, written feedback to your inbox to point to your unique genius on the page and the power in your work, breath work, sound healing, sweat lodge and more for 6 days range from $2650-$3600, depending on room choice.
To gain a complete understanding of the Gateless Retreat model, history, methodology and more, please visit to our main Retreat page.
To Sign Up: Please send an email to gatelesswriting@gmail.com
A Sampling of Testimonials:
Nothing is more surely Shamanic than the way Suzanne teaches. She pulls out what is genius and beautiful about the writer and allows them to catalyze it with her nurturing, her feedback, and her incredible insight. I have never felt so held and so boldly, happily alive than at retreat. Thank you thank you thank you to Gateless for changing my life. ~Katina Makris, FL, award-winning author of four books on intuitive healing including Out of the Woods.
If I could live in that hive forever, I would. There is something magical that happens at Gateless that changes the way you see yourself and makes you fall deeply and profoundly in love with the written word. Gateless has changed my life forever. Once you're Gateless, you never go back. ~Jen Violi, OR critically-acclaimed YA author.
Once you have the Gateless experience, you realize that there are no gates, that it's all possible and that the limits you thought were there are non-existent, everything was actually yours for the taking all along. If you get to experience Gateless in your lifetime, you are one of the luckiest people alive.--Karen Kenny N.H. spiritual mentor and award-winning author.
The Gateless Shamanic Retreat: bonfires, crazy beautiful writing, a palm reading on the couch between dinner and the next writing salon, feasts of food, laughing until I cried, I loved every single minute of it. And the writing I did on this retreat took me to other realms, completely new worlds, I fell into the writing like falling into another dimension. I now have a completed novel that is part of a trilogy and it is all because of Gateless. ~Sarah Gill, CO somatic therapist and naturopath.
To Sign Up:please send an email to gatelesswriting@gmail.com
To gain a complete understanding of the Gateless Retreat model, their history, methodology and more, please visit our main Retreat page.
Please visit us HERE for the Cancellation Policy