The Gateless Certification Program

Our 2024 Teacher Trainings are being scheduled now, if you would like to be put on the list, please email us to inquire.  
The Gateless Certification Program Is:

This one-of-a-kind training is for mission-driven professionals who want to use the written
word to become change-makers and bridge builders in their fields.
The Training dives deep into the intersection of leadership, the written word and
creative innovation to ignite personal and group transformation.

The core of the Training is the six-day, 40-hour intensive in the Gateless methodology.

This on-site training includes a bodyworker, private chef and hours of
experiential training in the Gateless methodology.
The Training continues throughout the year, including monthly masterminds
designed for achievers in creative fields, entrepreneurs and those working in the healing arts.
This  includes an internship and post grad mastery spotlights.
You will also have access to our incredible network of Gateless teachers around the world.
The Gateless Training began in 2014, eight women came together to move their writing, their careers and their lives into previously uncharted territory. Gateless enables us to live stories we've only ever dreamed about.  What mind-blowing story do you really want to live?

Who Is This Training For?
The Gateless training is for you if you want to become a leader in your industry, a sold-out retreat leader, an extraordinary coach, and/or a writer who makes a living around the written word. This training shifts neurotransmitters, opens powerful new landscapes in the brain and uses the written word to create influence, impact and limitless achievement.
Gateless graduates are doctors, massage therapists, teachers, literary agents, entrepreneurs, world-acclaimed speakers, horse-whisperers, CEOs, Jungian psychologists and many others. This circle becomes your tribe; your lifelong family.
The Gateless methodology is being used around the world at corporate and non-profit organizations including Wells Fargo, Spotify, Wanderlust, Connect W, Design Live, Google, L'Oreal,  and in prisons, veteran organizations and holistic healthcare organizations.  
Graduates find themselves entering the spotlight with their own writing, working with high-level one-on-one clients, holding sold-out retreats, facilitating writing "salons," becoming social change activists and using the Gateless method with their employees, students and in their personal lives.  
The Training will buoy and carry you to the highest vision of yourself as a teacher, coach, writer and guide.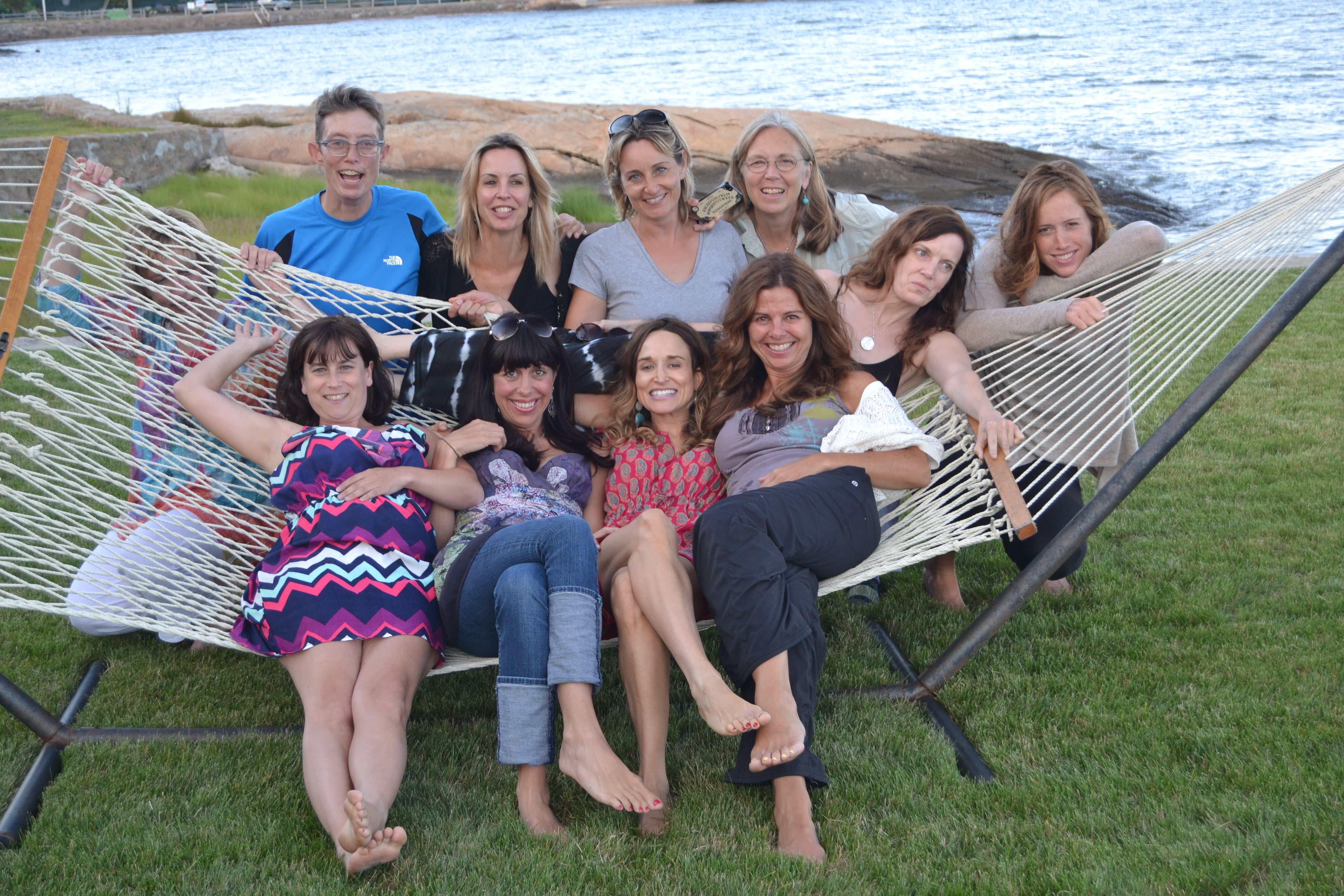 "Gateless is pure magic, I came because I felt an inexplicable, intuitive pull, decided I couldn't afford it, applied anyway, got a generous scholarship and was literally drawn toward it in a way I can't explain. It changed my life.  While I was there, I discovered the "what and why" of my life work.  I would recommend this to anyone who is on the cusp of discovering how she can take her talents, expertise and wisdom and energy to a whole new mountaintop of possibilities.  My career has taken off as a result of this one unbelievably miraculous week."  Lisa McCormick, internationally acclaimed musician and musical intuit. 
Who Will My Clients and Students Be?
As a Gateless facilitator your clients will be publishing houses, entrepreneurs, artists, healers, coaches, therapists, editors, educators, corporate consultants, anyone who wants to make a fantastic living with service-oriented creative work.
One of the best reasons to get certified in Gateless is how the method draws people to you. Those who are Gateless certified often do not have to do paid marketing or advertising, their clients and students network for them, shouting about their experiences from the rooftops.
Alumni of this program (check them out here) have gone on to hit the highest levels in their chosen careers and are called on for speaking engagements, highlighted in major media spotlights, lead international retreats and bring their own stories to the point of publication.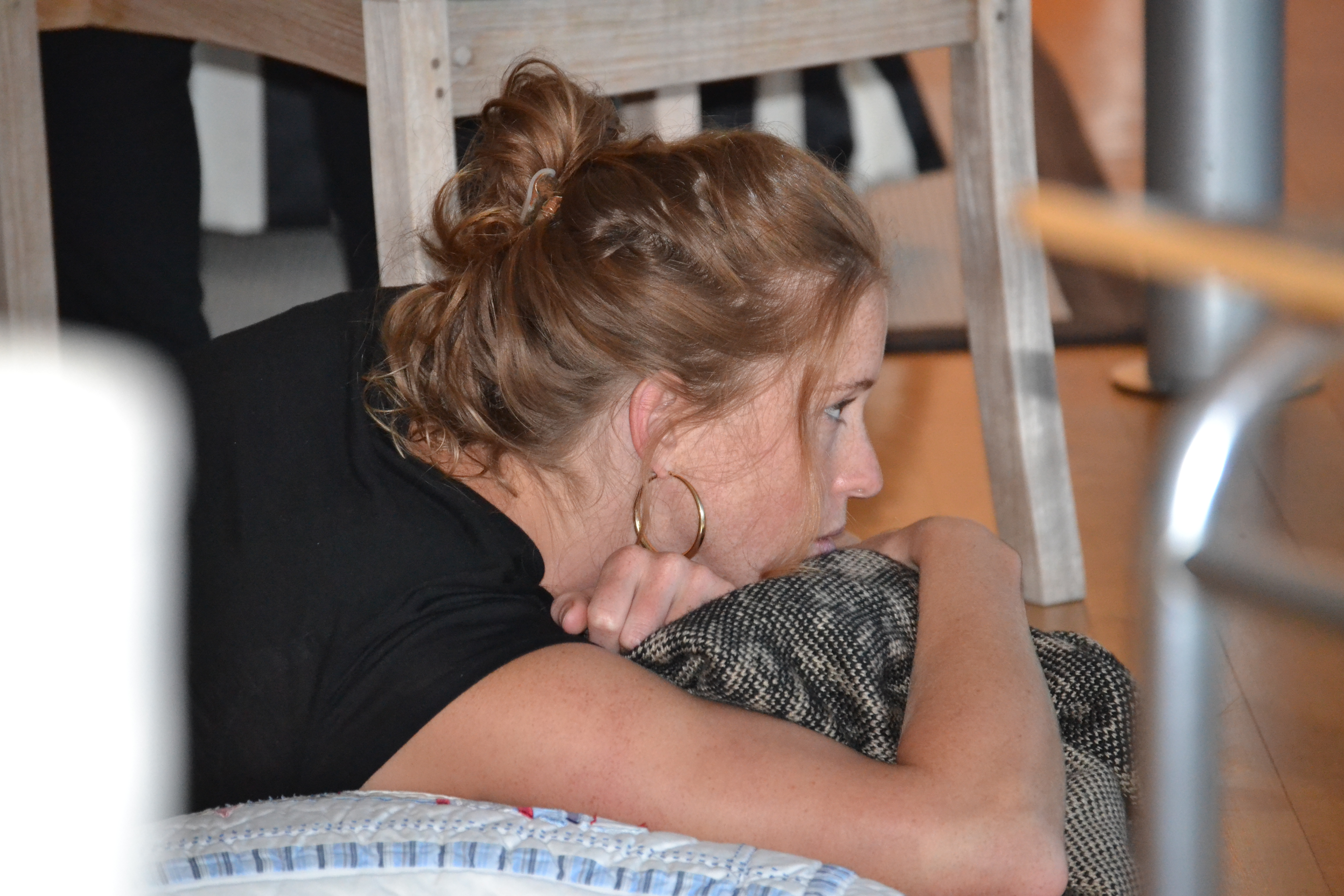 "Gateless is the wave of the future.  It is a must-have for anyone who wants to create bad ass passive income streams, lead retreats, fill their workshops, lift up their one-on-one coaching or otherwise reach the pinnacle of what they can do in the world. It's an incredible opportunity for transformation, sisterhood and mind-blowing methodology. Fantastic medicine for the soul, pure love and amazing feeling of flying into the future with wings you never knew you had.  Laura Darrow, Art and Somatic Therapist. 

What Will I Be Doing at the Trainings?
The Gateless Training is a leadership program existing within the trifecta of science, creativity and spirit. Writing is our main medium of instruction, and the alchemy that occurs in the writing will be your main guru during the training. Through these 6 days, you will learn the secret divinity and oracle that exists within the written word. 
You will be trained in cutting edge creative neuroscience that moves the mind out of fight or flight and into deeply generative states.  By immersing yourself in the science of creativity and the principles of ancient, Zen, you will learn how to release long held creative blocks from the conditioning and constructs that keep us from the brilliance of potentiality.
Pragmatically, you will understand where to hold your offerings, how to price them, when to say yes, how to say no, how to edify online without burning out, creating a solid container for client and group work, and how to become a domain changer in your industry.  You will learn the little-known secrets to why retreats are successful, how to create a repertoire of filled online and community classes, routes to moving into niche groups, including corporations, veterans groups, prisons, schools, chronic care facilities and yoga studios.
Because you as a trainee need radical nurturing, each day, you will receive personalized bodywork, customized mirroring, chef-crafted gourmet meals, and Reiki.  During private sessions, we will identify your particular genius and move you forward to both discover and attain your highest goals, in your career or in your personal life.
You will also laugh, most likely cry, see limitless horizons that scare the heck out of you and shift your life in profound ways. This week will bring out the talent you never knew you had. Make way for Gateless ecstasy and bliss in your life.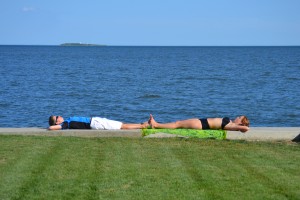 "I came home obsessed with making websites,  marketing, my love of words, design and my own pragmatism.  While I was at the training, I conceptualized and crystalized my business to do so much more than I ever thought possible, honing in on the audience I really want to work with and discovering (with my new sisterhood) a title I love: Three Sixty Click, offering full circle marketing support for businesses, non-profits, artists and solopreneurs.  Thank you, Suzanne, for connecting the dots to create this, she met with wild Gateless success, and then turned it around to share it with others.  Amazing! Eaddy Sutton, solopreneur, photographer and  founder of Three Sixty Click. 
How Will My Life Change?

Gateless infuses you with the ability to not only live your vision but to form new, limitless ideas of what's next. You will also come away with a certification, a strong sense of your personal brand, and a huge worldwide network of teachers to support you and cheerlead you on.
The training comes with the Gateless Training Manual that leads you step by step through how to create a conscious audience, pitch the media, develop high level collaborations and elevate your business by using a mythology that has transformed thousands of lives.
At the closing circle of her training, Laura Rothschild said, "I feel like there's no ceiling, the sky is the limit, we can go absolutely anywhere now, and we know we will get there because we have Gateless."  To Daintry Jensen the feeling was akin to winning 20 million dollars a day for the rest of your life, and Kate Baldwin said it was like a thousand Christmas mornings. To read about what alumni of the program are saying and what they are doing now, visit us HERE.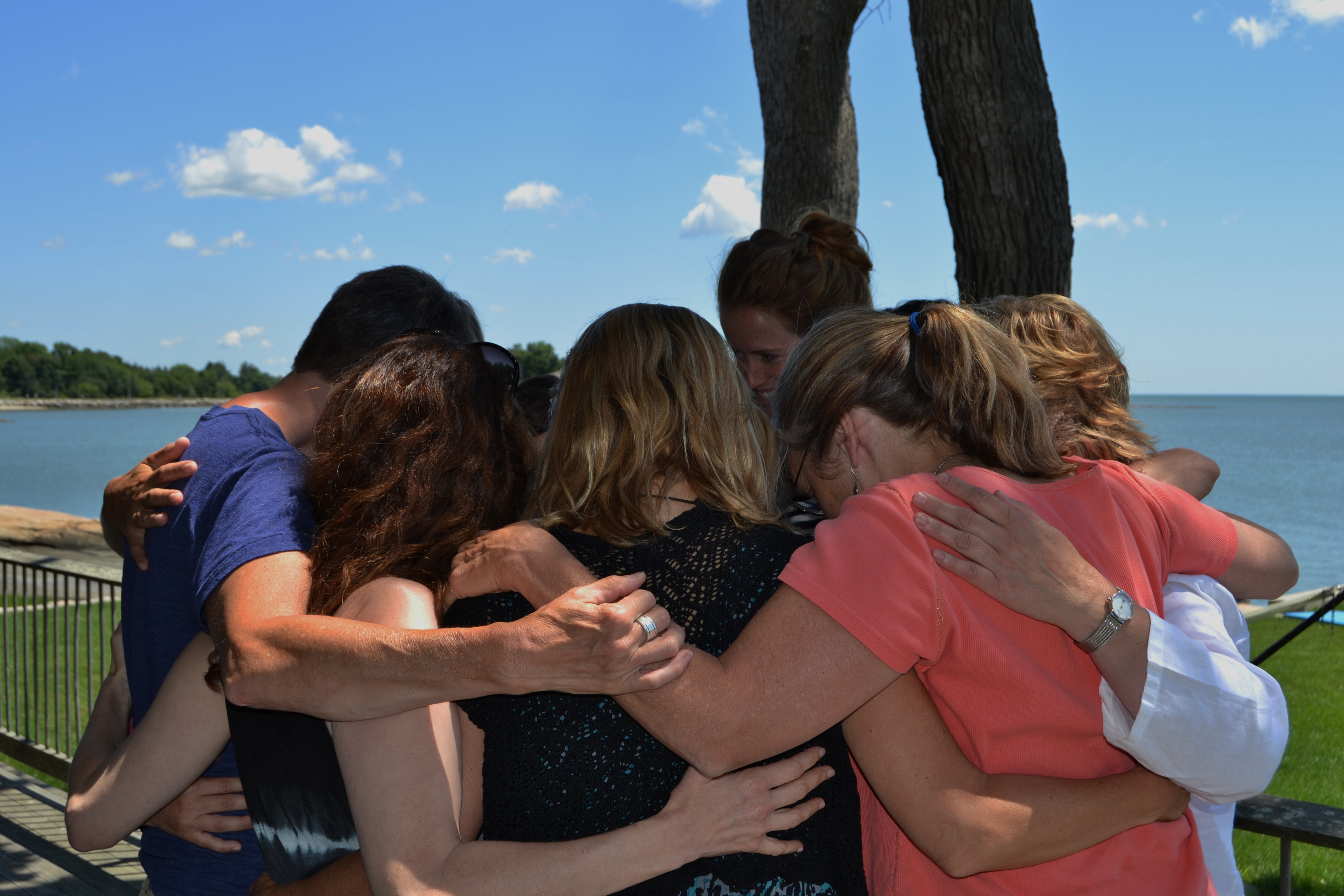 "Nothing can surpass watching the magic that transpires at the Gateless Training, I have never been happier!  The training has not only changed my life, I get to live my life every day pursuing what I love, helping others do what they love, and I get to get paid doing it! I want more Gateless! More trainings, more tools, more anything!" Laura Rothschild, Founder and Literary Agent of R.O. Literary.
How Did the Gateless Teacher Training Begin?
After having early industry success, watching my writing hit bestseller lists, win awards, get optioned for film and gain international acclaim, I began doing research on the creative brain science of the literary arts. The Gateless methodology was created after a deep exploration into the connection between the "Zen mind" and the neuroscience of the creative process.
This method combines creative brain science, deep inquiry, radical nurturing and academic skills and resources to still the critical mind and tap into your imaginative power, singular brilliance and innate talent.
By using the Gateless method in classrooms, with groups and in private mentoring, lives transform.  Participants shed what wasn't working and fly into expansive lives previously unknown.
Since those first years, the demand for Gateless has grown, and writers, coaches, teachers, bodyworkers, therapists and entrepreneurs enter the training program each year to learn  the method and experience extraordinary success.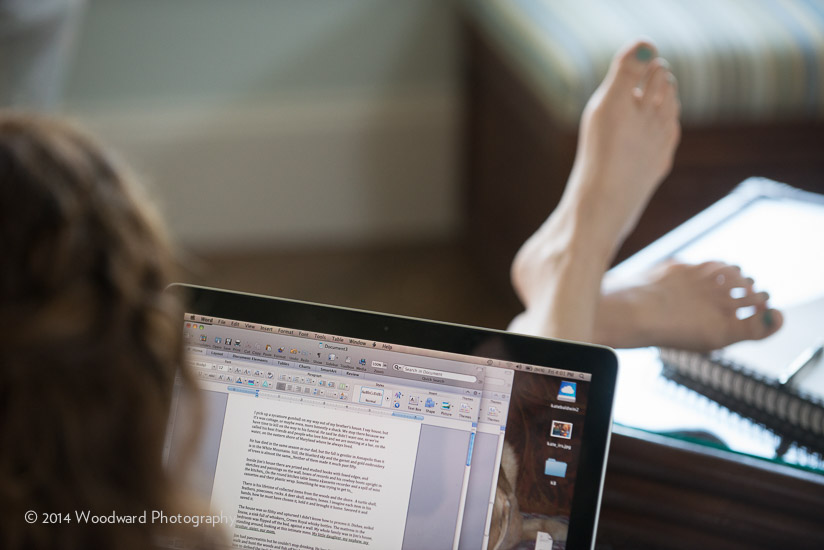 "I had no idea I'd gain such an incredible sisterhood. I had no idea I'd fall so far in love with these beautiful women. I'm no longer alone but in the company of great women warriors, who are rooting me on, who I can rely on if and when I need to. There's a clarity now, a centeredness and solid direction, a feeling of YES and support. The work I am doing internationally has soared in a way I never thought possible."
~Regina Tingle, creativity, writing and life coach.
Where Does the Word Gateless Come From?
The Gateless Gate is a collection of forty-eight koans by the Zen master Wumen Hui-k'ai from the 14th century. Koans allow us to encounter the limitless mind. This state is represented by the Japanese symbol of the Enso, which is the mind of the artist when all conditioning falls away and they are at one with the creative.
(if you are interested in becoming a teacher, email me: gatelesswriting@gmail.com).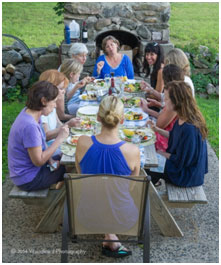 "When I came to Gateless, I was exhausted and confused about my work, but I left Gateless filled up with love. I felt like a mover and a shaker again,  that first day back, I wrote a blog post, a client letter, a haiku, I made art and worked on my novel. And now my husband is on board, and we are going to offer our first series of retreats next year."  ~Jodi Paloni, visual artist, Gestalt coach and award-winning writer, and Gateless Certified Teacher.
What Does Gateless Look Like:
The slide show below, done by Vermont photographer Jeff Woodward, shows the remarkable lightness that enters our midst when we are experiencing the Gateless method.  The footage from this retreat took place on the Atlantic Coast outside of St. Augustine, Florida.  We were lucky to have Jeff there to document the magic of this process (if you are interested in becoming a teacher, send a note: gatelesswriting@gmail.com).
Aerialists from Jeff Woodward on Vimeo.
To Apply: Email Gateless HERE to suss out whether Gateless is for you.
TRAINING SCHEDULE:

First Day:
5 p.m.  Arrive, settle in, have a cool drink, take a quick trip to the beach etc...
6 - 7:15 p.m.  Catered meal at the house for intimate meet and greet.
7:30 - 9 p.m.  Your first Gateless Writing Salon.
Daily:
(for specifics on what to expect see below "what you'll experience day-to-day") 
8 - 9 a.m.  Breakfast.

9 - 12 p.m.   Training  Session.
12:15 - 1:30 p.m.  Lunch and free time.
1:45 - 3:45 p.m.   Training continued.

4 - 7:30 p.m.   Free time and dinner.
7:30 p.m.  Back at the house for the practicum.
Last Day: 
8:45 a.m.  Breakfast as usual.
9:45 - 11:45 a.m.  Group meet, Gateless diplomas, bye bye ritual.  We'll be so sad to leave but will support each other forever and can't wait to see what's in store.
12 p.m.  Our last group lunch.

You should be done by 2 p.m. so you can make travel plans accordingly and know we love you!
Schedule After the Training:
To Keep You Supported, we have 6 mastery calls a year for those who want to make use of them. These calls are optional for all alumni and include a very nominal price for admin.
What Are Alumni Doing Now? Come see what our alumni are up to now! Click Here.
Cost:
All you will need is the vehicle to get you here.  
Transport:
(when the training is on the coast of the CT)
Train: Metro North from Grand Central Station in New York to New Haven, Uber from New Haven to Madison.
Plane: Tweed New Haven Airport is 20 minutes away; Hartford Springfield Airport is 1 hour away; Providence Rhode Island is 1 hour and 15 minutes away; Laguardia Airport in New York is 1 hour and 45 minutes away.   
Cost:
$6500, generous scholarship aid is made possible by benefactors who have been before you.
Application and Information: Please Email a letter of intent along with a writing sample (up to 10 pages).
To read more about Gateless, visit the Gateless info page here.