Two Gateless Classic Writing Retreats
Buffalo Bay, Madison, CT
September 19-22, 2023
or
September 23-26, 2023
This September, Gateless is running away to a creative paradise, Buffalo Bay in Madison, Connecticut's own premier coastline. Your choice of retreat dates September 19-22 or September 23-26, 2023.
Home to pink granite bedrock and a resting spot for seals, the pristine Madison, CT coastline is one of the best places to retreat.  This turn-of-the-centry 10-bedroom beach house in Buffalo Bay will be our home for an exclusive, all-inclusive writing retreat where you will discover the singular genius and unique power of your work on the page.
Screened-in porches, a sloping lawn to your private beach and a huge writing room for salon will be your home for four days as you discover some of the most fantastic connections of your life, feast on meals from our private chef, receive daily meditative prompts along with Reiki + Thai head massage, and write like you've never written before.
For over a decade Gateless Writing Retreats have given writers the time, accessibility and accountability to take creative risks and writing pieces that move a crowd. This is the escape you have been waiting for to generate new writing in the forcefield of creative community.
Gateless feedback is unique in that it blows through the construct of the internalized external critic and shows you the strength and brilliance in your draft. This method moves your work (and your life) to unprecedented heights.
Between writing sessions, we will cozy up to network Gatelessly, which means making life-long friends, getting offline publishing advice, sharing proven ways to blast through the critic and showing each other how to create work that brings your life to new creative zeniths.
The full schedule is below. To sign up please email us at: gatelesswriting@gmail.com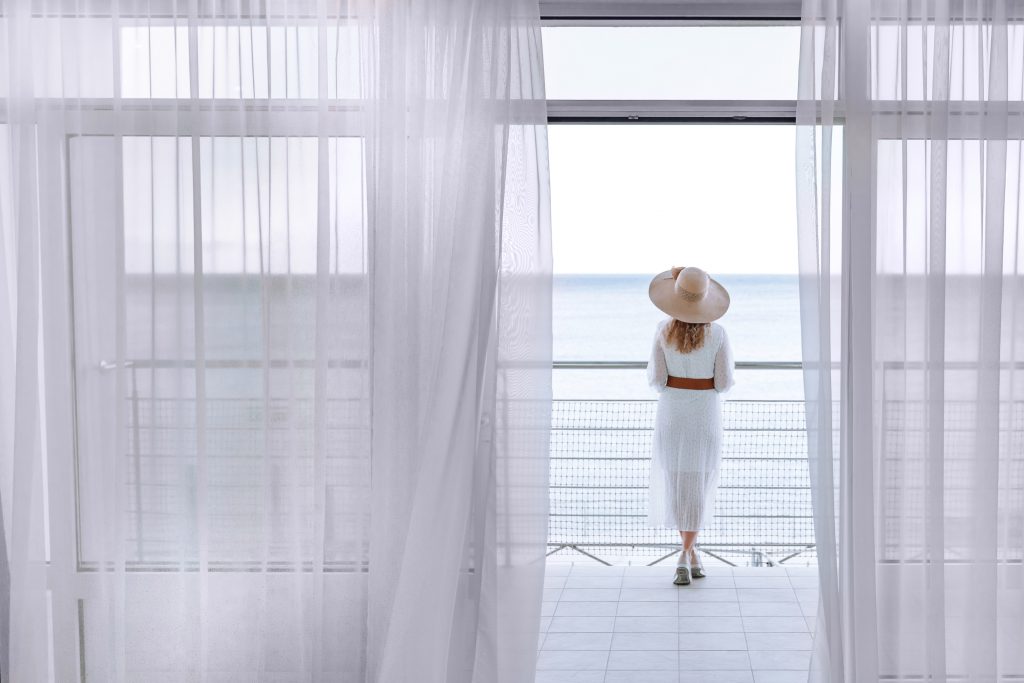 The Gateless Writing Retreats are transformative, electrifying, nothing compares to the elation you feel with Suzanne's daily Thai head massage, the bodywork you receive in the circle, and that incredible infusion of community and soaring creativity that is Gateless. The critical voice falls away and you find again the pure, blissful intention to create great work. Nothing else compares.
-- Lauren Myers, MFA, Newton Mass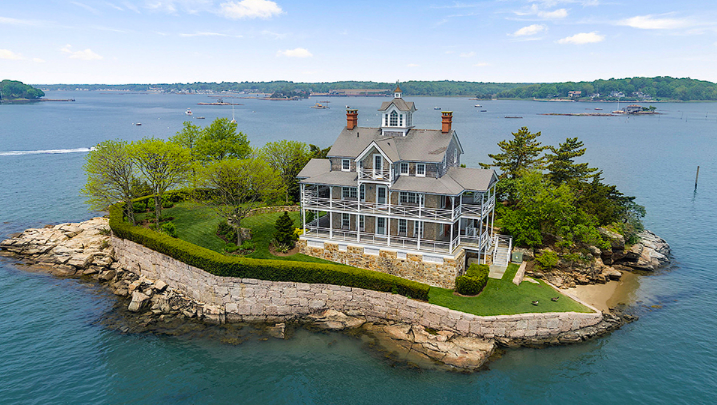 There's nothing like a writing retreat with Suzanne Kingsbury, she's a guru, a magician and a fairy godmother. When you're in her retreat, your work comes alive, you can't help it. It's an out-of-body experience that makes you feel like you flew through the night and hit the stars.--Marshall Chapman, singer/songwriter and bestselling author of Goodbye Little Rock and Roller.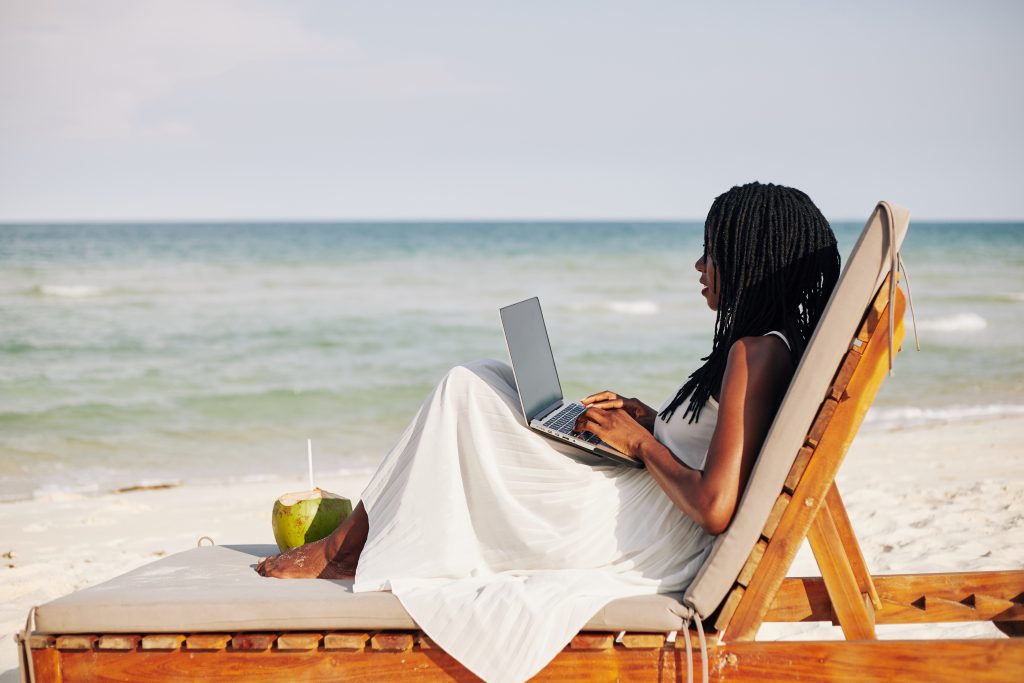 A Gateless Writing Retreat is like 1000 Christmas mornings…you never want to leave --Kate Baldwin.
Gateless Writing Salons include a guided meditation, Thai head massage + Reiki, a prompt to encourage your writing (if you need it), immediate Gateless feedback that finds the genius and power in your writing and personalized feedback to your email about the strength and craft in your work.
All meals are included in the price of the retreat and provided by our private chef.
You travel to Buffalo Bay in Madison by flying into Tweed New Haven, Hartford Springfield and taking an uber to Buffalo Bay.
Or you may fly into either of the airports in New York.
The Metro North train to New Haven from New York takes about 2 hours and leaves from Grand Central Station every hour. From there, you can take a 20 minute uber ride to Buffalo Bay in Madison.
Rooms are spacious with windows that open up the breeze along the sound. This is a turn-of-the-century house (think On Golden Pond but on the sea) and has beadboard, plenty of blankets and pillows and porches to sit and write. There's a private beach just for Buffalo Bay.
First Evening:
5:00pm check-in at the house (you may check in any time after 5).
6:00 our first dinner together (food sensitivities will be collected before retreat)
7:15 first Gateless Writing salon.
10:15 Bed.
Second Day:
9:15am Gateless Writing salon.
12:15 Lunch with our resident chef.
3:15 Afternoon Writing salon.
6:15 Dinner with our resident chef.
7:30 Evening Writing salon.
Third Day:
9:15am Gateless Writing salon
12:15 Lunch.
3:15 Afternoon Writing salon.
6:15 Dinner with our resident chef.
8:00 A special starlit Writing Salon.
Fourth Day:
9:15am-11:30am Gateless Writing salon. After salon, we have a re-entry ceremony until noon, and a last lunch, which you can pick up and take with you if you need to hit the road 🙂
The Cost: Retreats are all inclusive and include everything but the vehicle to get you there. All of our meals prepared by our wholistic food chef (gluten free, vegetarian options available), daily Thai head massage + Reiki, 8 Gateless writing salon with feedback to understand craft and where your singular genius lives and the 10-bedroom beach house on the shore.  Single room: $2600. Shared room: $2025. Payment plans and MOGII + ALANA fellowships to recognize those from traditionally marginalized communities are available for all retreats.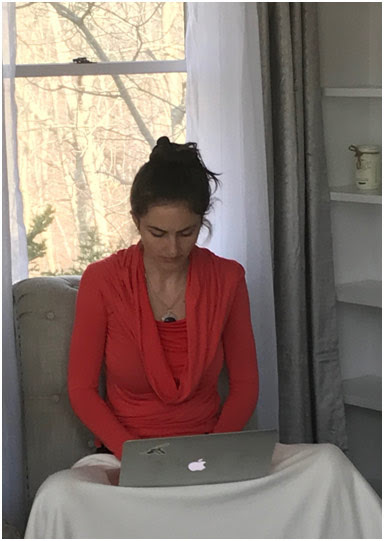 Without Gateless, my book never would have been born. --Mary Gauthier, author of Saved by a Song, St. Martin's Press.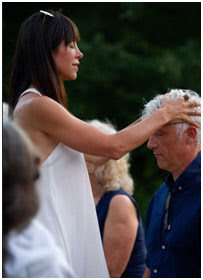 Suzanne Kingsbury is the founder Gateless Writing. An internationally-acclaimed, award-winning novelist, her books have been published by Scribner, optioned for film and translated widely abroad. After completing graduate work in the literary arts, she went on to research creative brain science from studies done at Stanford, Johns Hopkins and the National Institute of Health. In conjunction with her Fulbright work in Buddhism, she developed Gateless, a methodology that ceases negative activity in the critical centers of the brain, so that creativity, long term memory and imaginative intellect can move fluidly and dynamically to the forefront while creating.
In 2014, she founded the Gateless Academy, a post-graduate book building program based on the method that has graduated writers who have won top literary awards, been represented by the Bent Agency, Inkwell Management, Writers House, Park and Fine, the Carol Mann agency and more. These writers have been published with Random House, Hatchette Books, Harpers Business, Saint Martins, Simon and Schuster and independent presses in the United States and abroad.
Concurrently, she founded The Gateless Certification Program, a leadership-based program that trains high achieving professionals across industries in the Gateless method. There are now over 100 Gateless certified teachers worldwide, teaching, speaking and leading in all sectors.
Suzanne also serves as a mentor and collaborator with authors whose books are shifting the paradigm and changing the cultural domain. Currently, this includes Derek Aldridge, PhD, professor of Education and Carter G. Woodson faculty for the department of African-American Studies at the University of Virginia on Teachers in the Movement, focusing on rural educators' role in the civil rights movement; Deepa Purushothaman, Public Policy Program Leader in Practice at the Harvard Kennedy School on the launch of her debut book on women of color and power, The First, the Few and the Only (Harpers' Business, March, 2021); and CNN Hero Vicki Sokolik and her son, Cameron, founders of Starting Right, Now on their manuscript about their activism and legislative work as advocates for homeless teens.
Suzanne's work has been featured in Glamour Magazine, People Magazine, The LA Times, O Magazine, The Atlantic Journal Constitution and many others. Thrive Global named the Gateless Retreats the top Writing Retreat of 2017 and the 2013 Writer's Guide named Suzanne as one of the experts on creativity and the imaginative process. She has been trained in Shamanic journeying, Thai head massage and Reiki and uses these modalities when moving writers' into the theta brain or "flow" state. Suzanne lives and works in southeastern Connecticut, and she hosts at-home and destination Gateless retreats 3-5 times per year.