Gateless Mentorship fuses creative brain science, industry expertise and the ancient art of Zen inquiry to create books that inspire a global audience of readers and worldwide literary acclaim.
For over two decades, I have been working in the publishing industry with new and emerging writers. My expertise is working with women, writers of color, and those whose voices have been misunderstood, faced oppression and are now working to change the paradigm of the overarching culture. These include Mary Okoye, Deepa Purushothaman, Huda al-Murashi, Farnoosh Torabi, Shanta Gander, Emily Pereira, Jennifer Barrett, Terri Trespicio, Jennifer Waite, Derek P. Alridge and many more. 
Gateless mentorship creates an arc where the most vulnerable voice in the room becomes the most powerful, through the art of the written word.  My writers have created enterprises of their work, including talks that have landed them on the main Ted Talk stage and short form pieces that have gone viral.
Most of all, their books have become signature hallmarks for the impact they want to make in the world. They have gone on to sign with some of the most prestigious literary agencies in the world including Writer's House, Inkwell Management, ICM, the Bent Agency, and the Carol Mann Agency.  They have secured contracts with Random House, Simon and Schuster, St. Martins Press, Hatchett, Henry Holt, Harpers Business and more...
Writing is an exploration into the rich rooms of the unexplored self.
Many writers are mystified by the book building process and the publishing industry. They face crippling doubt from previous toxic mentorship and from a culture that does not know how to bow to the singular genius inherent in a writer's artistic expression. Working together, we take a deep dive into the unconditioned, unexplored territory of the self that holds creative potency. This allows you to burst through blocks and into a manifested manuscript that is unparalleled in its power.  
I work with both seasoned and emerging writers. Some writers are on their 8th or 9th books with a major house and need help keeping their careers fluid and relevant, others are just starting out with that first blush of an idea.  We demystify the external and internal process and recover the essential potency of the creative self. From there, we move into every stage of the book building journey from the architecture of the book to proposal building, publication and publicity.
Sessions can start with a 90-minute consult and can turn into a long term partnership that keeps your career at its apex. Writers often come to stay at my CT home, where we explore, create and build the manuscript along with farm to table food, bodywork and Zen inquiry. This time together has launched writers from a single idea into a global enterprise of translation rights, film options and award-winning titles.
Together we will create sustainable work that finds worldwide success and moves a crowd.
The writers I have work with have been acclaimed by mainstream and high end media outlets including Good Morning America, The Today Show, NPR, Rolling Stone Magazine, Publishers Weekly, Library Journal, the New York Times, the LA Times and many more. 
While the goal of manuscript creation is to create powerful prose that moves a global audience of readers, writing a book is often a uniquely private, intimate relationship with the word. The process can be awe-inspiring, devastating, actualizing, humbling, and--always--highly individual. I am here for you at any stage of this journey.  Email gatelesswriting@gmail.com to set up a session. See below for a more detailed understanding of how we can work together.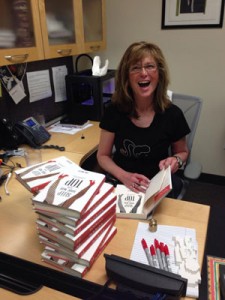 "Suzanne and I worked together in fantastic bursts of creative energy, and I learned the craft of not only writing and selling the book, but also branding myself as an author and building a platform.  Almost as soon as I finished my final draft, I was offered a contract and got my first book deal!" ~Jane Miller, Boulder Colorado. 
Publicity Consult, Agent Find and Proposal Creation:
"Can you help me create a platform?" Huda al-Marashi had just finished her now critically-acclaimed memoir First Comes Marriage, and her agent passed her to me because, although Huda had already been in some of the country's top media outlets, she needed more exposure for her book to succeed in the sale.
Through intensive consult sessions, Huda and I developed a powerful publicity plan that involved speaking engagements, major media outlets and leveraging venues for an international launch of her memoir. Not long afterwords, she started seeing herself and her work profiled in the Wash Post, the New York Post, VIDA, Tin House, and Smithsonian's Book Dragon.
Other writers, like Cam and Vicki Sokolik, came for consultation because they had a drafted proposal but needed to make it industry-ready. Cam, Vicki and I worked through intensive very individualized sessions on their proposal, we sent it top agents in their field so that they could sell North Am publishing rights to the top houses in NY.  They just signed their first six-figure deal.
Book proposals have a very definite structure and format that agents and publishers are looking for. Without in-depth knowledge of trends and expectations in publishing, it is hard to find your way to the big book contract
These are master level consults with writers of any genre who need a bridge and a guide to the industry.  Writers usually start with a 90 minute consult that includes a sample read of the work and an interview on the page. To set  up a consult: gatelesswriting@gmail.com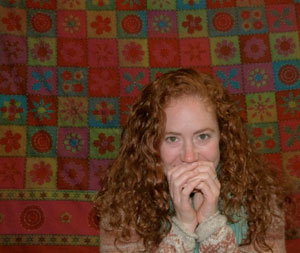 "
I knew I wanted to write a book, I felt passionate about what I wanted to share with the world, but I didn't have a clear pathway there.  After a day-long intensive with Suzanne, she identified my dream agent, helped me understand that my brand was a bestselling title, and showed me a clear path to not just building my book, but building a series of books that will make me into an enterprise.  One week later,  she helped me get into two of the best media outlets in my industry.  I am already starting to share my message with the world!"  ~Kelly Skinner, MA, founder Flawless Yoga and Wellness.
Full Manuscript Read with In-Depth Summary:
When novelist and bestselling memoirist Jen Waite first asked me to do a manuscript read of her memoir A Beautiful, Terrible Thing, I read it in one day, made edits, and she wound up with my favorite boutique lit agency in New York. Her memoir was sold at auction to Penguin Random House, was translated abroad and has been scouted for film. She just sold her second book (a novel) this spring.
Novelist Susan Strecker had a 500-page novel, was hungry for the wild intricacies of craft, and wanted a literary mentor who would be with her throughout her career. She signed with one of the top agents in New York, went to auction in under a week and was offered one of the biggest book deals of the season. She just came out with a new novel this year.
Full manuscript reads can change an author's life.  If you have spent hours on the page, avoided family, work and sleep to dive into the book you were meant to write, a full manuscript read can be the compass that brings the work home.This is an extremely fragile time. The full manuscript read meets the work on its own terms. We will keep the text's integrity and your vision for the work at the forefront. P
rice and time of a full-manuscript read depend on length of the work. Tell me about your book:
gatelesswriting@gmail.com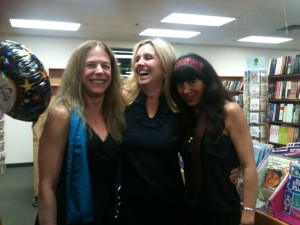 Book signing with one of my memoir writers, Kasey Mathews, and her fantastic literary agent, Dede Cummings. Yeah Kasey!! Her memoir Preemie is published by Hatherleigh, distributed by Random House and was awarded the Reader's Choice Award. 
Therapeutic Care and Scribe Channeling for Writers:
With therapeutic care, we break through emotional and creative stumbling blocks that can trip writers up and feel maddening, debilitating and demoralizing.  Why aren't I writing? Why is there never enough time?  Everyone else seems to be having success, and I feel like I'm sitting still.  I've had success before in film, translation rights and literary awards but with this next book, I feel stuck. 
Sometimes these blocks come from an external source. When critically-acclaimed television and copy writer Laura Belgray arrived for her first consult, a freelance editor and book coach had (mistakenly) told her the book she was working on was not what the New York publishing market was looking for.  The editor may either not have had the expertise or she may have been blocked herself and therefore could not see the unique brilliance in Laura's incredible content. We honed and polished her book, created a best-selling proposal and one year later, Laura found her dream agent and sold to Hatchette in a very sweet deal.
Breaking through blocks is one of the biggest steps a writer can take toward the vision of what she wants the work to be in the world.  In therapeutic care, you receive a combination of deep inquiry and profound nurturing so that you can write from your unique creative potency and create work that shifts the domain.
Sessions can range from a 90 minute recorded phone session to a weekend intensive at my home in CT, where you receive radical nurturing, ranging from energy work, farm to table gourmet, deep listening, and powerful resources to get you where you need to be.  Writers who sign up for therapeutic care experience dramatic shifts in their lives both on and off the page.  If you are curious to find out more, send a note: gatelesswriting@gmail.com
To understand more about my scribe channeling, which can be included in a session, please visit HERE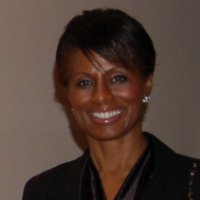 "Suzanne and I met when I signed up for one of her retreats...over the next few years, she passed me the tools of the craft and helped me see where my innate talent was.  The memoir I built just got picked up by one of the biggest agents in New York!" ~Mary Okoye, Tucson, Arizona
The Gateless Writers' Academy: The Gateless Academy is everything you have read about above including luminaries in the industry to mentor you in the process, a network of other writers to share work and the book deal with, high level 2 hour meetings every week, 100+ hours of craft, a proposal and query template, and how to create, sell and promote your book.
f you are looking for a network of support to cheerlead you on when you hit the page, if you wish you could  talk to literary luminaries on the road ahead of you, if you want to work with me intensively for the duration of your book creation, The Academy is what you are looking for.
Each semester a select number of new and seasoned writers are invited to join in this intimate, intensive experience which is the Gateless Writers' Academy, to learn more visit us here: Gateless Academy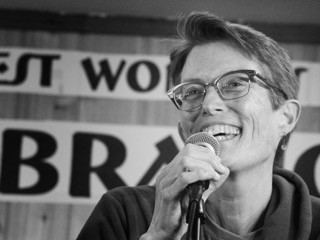 "The Gateless Academy has been one of the vital, enriching, freaking beautiful things I've ever done for my writing.  I felt tentative when I signed up, excited but lacking some confidence. Through the Academy I gained a team of cheerleaders and felt very close to these online risk takers and shakers. The insights from The Academy have gotten inside me, they are in my blood. The Gateless approach blends science, spirit and dance, and integrates the best part of ourselves to connect to the best part of others." ~Kate Gray, Pushcart Prize winner and author of the novel,
Carry the Sky
.
Retreat Your Way to the Book of Your Dreams:
At the Gateless salon-style writing retreats, we spend four uninterrupted days focusing on your writing, breathing life into your work and giving your manuscript the attention you deserve.  Come away with me and a small group of writers where you will receive bodywork and get pampered, nourished and supported in your craft.  At retreat we push past your creative limits and make your writing dreams come alive.  These retreats are held in private manses on the sea and include deep guided meditations, daily Reiki, a body worker on staff  and hours to write and share your work with an intimate, encouraging audience.  If you are interested, come visit the retreat page.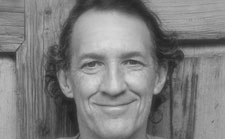 "I came to Suzanne with hundreds of pages of material written over 30+ years. Within minutes her skill as a teacher and editor surfaced, and I knew I had found a master who would take my hand and help me through the process.  The experience of traveling this path with Suzanne has been extraordinary.  We finished writing a powerful proposal, and right away I had meetings with some of the top agents in publishing. My book Live the Best Story of Your Life is distributed by Random House and was #1 on Amazon in its category one month after it was published, I hit the bestseller list a month later. This experience has changed my life." ~Bob Litwin, author of Live the Best Story of Your Life: A World Champion's Guide to Lasting Change, Boulder, CO.
Not Sure What You Need? 
Drop me a line and tell me your story, I will respond within the week. Can't wait to hear from you
:  gatelesswriting@gmail.com. For more testimonials visit us HERE.